I'm Not Sure How I Feel About The Big Pet Sematary Switch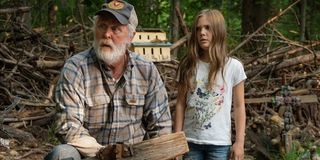 Given that Kevin Kölsch and Dennis Widmyer's upcoming Pet Sematary adaptation is the second film version of the notorious Stephen King novel, changes to the story have long been expected. After all, the 1989 feature from director Mary Lambert was a very faithful translation that was penned by King himself, and it was always logical that a remake would try to differentiate itself from that take. That being said, few probably could have anticipated the massive alteration that was revealed earlier today in the horror flick's latest trailer.
Specifically, the new adaptation changes the victim of the story's most horrific moment. As everyone familiar with the source material will remember, it was originally the youngest member of the Creed family, the two-year-old Gage, who was killed after wandering into the street and getting slammed by an 18-wheeler – but the remake has apparently saved his life. Instead, the movie will have Gage's older sister, Ellie (played by 11-year-old Jeté Laurence), take his place in the accident, and send her father, Louis (Jason Clarke), spiraling toward madness.
This is sure to be seen as a controversial move by the film, as it's a change to the most iconic moment in the book, and it will surely inspire quite a bit of debate. Personally, as a fan of both the novel and the original adaptation, I find myself a bit torn. While I recognize the significance of the switch and why it could ultimately be a serious detriment to the movie, I can also understand why the switch was made and how it could open up certain opportunities that would otherwise present as seemingly impossible challenges.
The biggest issue here is that the movie has seemingly pulled the razor sharp teeth out of what Stephen King has called his scariest book – one that he didn't initially want to publish because he felt it was too disturbing. The image of a two-year-old being crushed and killed by a speeding big rig is beyond horrific, and while the passing of any child is absolutely horrible, the fact that Gage is as young as he is does make it exponentially worse. Without explanation, this could easily be interpreted as the production not wanting to cross a line, and making a choice that the death of a preadolescent is more tolerable for an audience than that of a toddler.
It goes further than that, however, because of Pet Sematary's whole hook: the return of the dead. Part of what makes Gage's role in the story so impactful is it's evil possessing an extraordinarily young and innocent kid, and it's an extreme that we don't regularly see in horror movies. In contrast, cinema is filled to the brim with malicious preteens – who are regularly featured in possession movies going back to The Exorcist. Part of what made Stephen King's original work seriously standout is being replaced by something we've seen hundreds of times, and simply isn't as interesting.
Of course, this is also a situation where the devil's advocate argument is very clear, and it ties into the reason why it is that we don't see more evil toddlers in horror movies: they basically present a logistical nightmare. It's easy for Stephen King to write about an evil two-year-old swinging around a scalpel with purpose, but it's an action that presents a much bigger challenge for a filmmaker to try and bring to life. Not only is it hard to command a toddler to do anything, there are also extra precautions that need to be taken so that the child actor doesn't wind up being scarred for life.
To her credit, Mary Lambert didn't flinch away from this problematic scenario in the making of 1989's Pet Sematary, but watching the movie you can also blatantly recognize the consequences of the limitations. Multiple tricks had to be used, such as fake arms, odd angles, and cutaway shots, and while the film is still great, it also can't fully match the intensely scary and shocking images from Stephen King's tome.
Meanwhile, having 11-year-old Ellie switched into the role for the new movie changes the game. While obviously that's still a very young age, the actress playing the part is going to be able to process what's going on around her on a much more significant level than a co-star almost a decade younger than her, and be able to take much more complex direction. And while it's true that visual effects have certainly advanced to a point where CGI could at least briefly create a realistic looking two-year-old, doing it practically is always going to look better (especially in the discussion of a movie with a non-blockbuster budget).
Obviously we won't be able to formulate final judgement on this change until we see how it works in the context of the full film, and we now just have a few months until its release – the movie set to hit theaters on April 5th. For now, how do you feel about the Pet Sematary switch? Do you think it was a mistake, or do you think it could wind up making for a better scarefest? Answer our poll below, and hit the comments section with your thoughts, feelings, and opinions.
This poll is no longer available.
Your Daily Blend of Entertainment News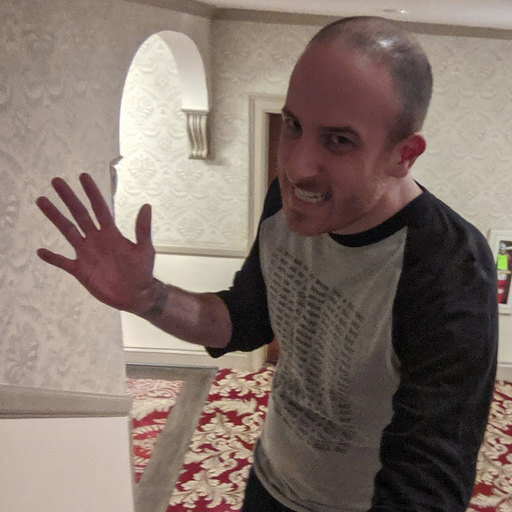 Assistant Managing Editor
NJ native who calls LA home and lives in a Dreamatorium. A decade-plus CinemaBlend veteran who is endlessly enthusiastic about the career he's dreamt of since seventh grade.