Every Remake And Reboot Heading To Movie Theaters In 2019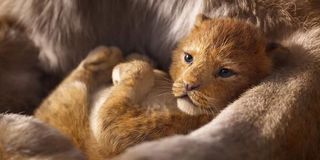 While there still are plenty of original movies that are released each year, the fact of the matter is that nowadays, reboots and remakes reign supreme alongside sequels. Studios love turning to existing intellectual properties to repackage them, be it in a minor or major way, and then throw them back at audiences who are familiar with the original versions of these stories.
2019 won't be any different, and there are actually more reboots and remakes of preexisting movies hitting the big screen this year compared to 2018. Whether each of these re-tellings will be better than their predecessors, or even an enjoyable watch in general, remains to be seen, but if you're interested about what's being released under this particular category over the next 12 months, read on!
The Upside
The Upside was originally supposed to come out last year, but because of the controversy surrounding Harvey Weinstein, The Weinstein Company pulled it from the calendar. STX Entertainment and Lantern Entertainment subsequently partnered to distribute the movie. The Upside is the third remake of the French movie The Intouchables (following Indian and Argentinian adaptations), with this version starring Bryan Cranston as Phillip Lacasse, a wealthy quadriplegic, and Kevin Hart as Dell Scott, the unemployed man with a criminal record who's hired to help Phillip with his day-to-day activities.
Release Date: January 11
What Men Want
In 2000, we watched as Mel Gibson gained the ability to hear women's thoughts in What Women Want. Now the tables are being turned almost two full decades later, with Taraji P. Henson gaining the ability to hear men's thoughts in the remake, What Men Want. Having been passed up for a promotion, Henson's Ali, a sports agent, uses her newfound gift to get a step above her colleagues. But in the process she'll also find her relationships with her friends and a new love interest being put to the test.
Release Date: February 8
Dumbo
At 64 minutes, 1941's Dumbo is one of Disney's shortest films. So needless to say that the same-named live action remake would need to take steps to stretch out the story, and judging by the trailers, the Mouse House has managed to effectively do that. This version of Dumbo stars Colin Farrell as Holt Farrier, a one-armed World War I veteran who's hired to look after the eponymous baby elephant; Nico Parker and Finley Hobbins as Holt's children, Milly and Joe; Danny DeVito as Max Medici, the ringmaster and owner of the circus where Dumbo lives; and Michael Keaton as V.A. Vandemere, a ruthless entrepreneur who wants to exploit Dumbo's amazing ability to fly.
Release Date: March 29
Pet Sematary
Pet Sematary is one of Stephen King's most well-known novels, and the first film adaptation came out in 1989, six years after the book's publication. Given the success of many recent King adaptations, IT in particular, it's no wonder that Paramount Pictures finally gave the green light to a new version of Pet Sematary in late 2017, seven years after the remake was first announced. Rather than take a lot of creative liberties, the new Pet Sematary is following the original story quite closely, with a doctor and his family moving to the country and discovering a pet cemetery that rests on an ancient burial ground capable of reviving the dead. Jason Clarke, Amy Seimetz and John Lithgow star.
Release Date: April 5
Hellboy
Hellboy III wasn't able to get off the ground, but a new version of Big Red will soon grace the big screen, this one played by Stranger Things star David Harbour. This Hellboy reboot has been said to be a darker and more horror-driven version of the Dark Horse Comics property compared to the Guillermo del Toro movies, although you wouldn't know that from watching the trailer. In any case, this reboot will see Hellboy and his allies (including Ian McShane's Trevor Bruttenholm, Sasha Lane's Alice Monaghan and Daniel Dae Kim's Ben Daimio) trying to prevent Nimue the Blood Queen, played by Milla Jovovich, from destroying humanity.
Release Date: April 12
The Hustle
You all probably know Frank Oz best for his work with The Muppets and as the voice of Yoda, but did you all know he's an accomplished film director? One of his best movies is Dirty Rotten Scoundrels, which saw Steve Martin and Michael Caine as two competing con men using very different tactics to try to swindle an American heiress out of $50,000. Similar to the previously mentioned What Men Want, now we're getting a female-centric version of Dirty Rotten Scoundrels, called The Hustle. Rebel Wilson and Anne Hathaway star as the main characters, but no plot information for this remake has been revealed yet.
Release Date: May 10
Aladdin
Unlike Dumbo, the live action Aladdin remake is sticking relatively closely to the story of the 1992 animated original, albeit with some new characters thrown in. The eponymous protagonist, played by Mena Massoud, is a "street rat" in Agrabah who is enamored with Princess Jasmine, played by Naomi Scott. Aladdin's luck will change when he finds the lamp containing the magical Genie, played by Will Smith, who can grant him three wishes, but Agrabah's grand vizier, Jafar, played by Marwan Kenzari, aims to seize Genie for himself so he can overthrow the Sultan and rule the country himself.
Release Date: May 24
Grudge
We have several layers of remake/reboot with this entry. First, there was the Ju-On film series from Japan, which began in 1998. Then the first American remake movie, simply titled The Grudge, came out in 2004, and that was followed two sequels. Now 10 years after The Grudge 3, Grudge is hitting the reboot button again, and this time it's working with brand new ghosts, characters and mythology. No specific plot details for Grudge have been revealed yet, but it stars Andrea Riseborough, Demián Bichir and John Cho, among others.
Release Date: June 21
Child's Play
Despite the fact that the original Child's Play continuity is continuing in the future with a TV series, the Chucky doll is getting an update for the big screen. The new Child's Play movie stars Aubrey Plaza as a mother who gives her son, played by Gabriel Bateman, a doll for his birthday, and just like in this original Child's Play, this toy has a penchant for murdering people. Brian Tyree Henry also stars as the detective investigating those murders. Unlike with Child's Play: The TV Series, franchise creator Don Mancini is not involved with this theatrical reboot, and Brad Dourif won't be voicing the killer doll, thus making it feel even more separated from its predecessors.
Release Date: June 21
The Lion King
A lot of great movies came out during the Disney Renaissance, but arguably the most popular of the bunch was The Lion King. So after seeing how well Jon Favreau did with remaking The Jungle Book, Disney tasked the director with tackling an all-CGI version of The Lion King. Like with Aladdin, the new Lion King is following the original Pride Lands-set story closely, although it's been assured that there will be new elements. The remake stars Donald Glover, Beyonce, Chiwetel Ejiofor, Billy Eichner, Seth Rogen, John Oliver, John Kani, Alfre Woodard, Keegan-Michael Key, Florence Kasumba, Eric Andre and Amy Sedaris, and James Earl Jones is also back as Mufasa.
Release Date: July 19
The Addams Family
The last time we saw the Addams Family on the big screen was in 1993's Addams Family Values. Rather than step back into the live action realm again, the creepy and kooky family is instead going back to its roots and leading an animated movie. The story will see the all-together ooky characters' lives unraveling as they face off against a reality TV host while they're preparing for their extended family to arrive for a big celebration. The voice cast includes Oscar Isaac as Gomez (let's be real, it would have been great to see him play Gomez in live action too), Charlize Theron as Morticia, Chloe Grace Moretz as Wednesday, Finn Wolfhard as Puglsey, Nick Kroll as Uncle Fester, Bette Midler as Grandmama and Allison Janney as Margaux Needler.
Release Date: October 11
Charlie's Angels
In keeping with the original TV series and the two movies from 2000 and 2003, the new Charlie's Angels reboot will once again follow a trio of crime-fighting women who are given their assignments by, you guessed it, the mysterious Charlie. This time around, the protagonists are being played by Kristen Stewart, Naomi Scott and Ella Balinska. In an effort to freshen things up, this reboot will have the women being aided by not just one Bosley, but three (so far). They're being played by Elizabeth Banks (who's also the director), Patrick Stewart and Djimon Honsou.
Release Date: November 1
Call Of The Wild
Jack London wrote a lot of great stories during his short life, and arguably the most famous of his literature is the novel Call of the Wild, which was about a named Buck who's stolen and sold as a sled dog, requiring him to become increasingly tough and feral in order to survive his new life. Call of the Wild has been adapted as a feature presentation four times already, and the fifth will be a live action/CGI feature that stars Harrison Ford, Dan Stevens, Karen Gillan and Terry Notary.
Release Date: December 25
This poll is no longer available.
Your Daily Blend of Entertainment News
Connoisseur of Marvel, DC, Star Wars, John Wick, MonsterVerse and Doctor Who lore. He's aware he looks like Harry Potter and Clark Kent.