This Rotten Week: Predicting Breakthrough, Penguins, And The Curse Of La Llorona Reviews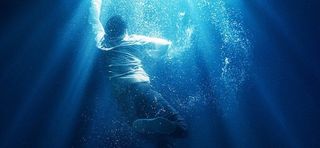 Hollywood is getting ready to ramp things up in a big way for the summer blockbuster season, but we still have a bit of spring to get through. A nice mix of titles are coming out this week, including a religious drama, a nature documentary, and the latest chapter of The Conjuring Universe. Get ready for Breakthrough, Penguins and The Curse of La Llorona.
Just remember, I'm not reviewing these movies, but rather predicting where they'll end up on the Tomatometer. Let's take a look at This Rotten Week has to offer.
Based on the book The Impossible, Breakthrough tells the story of a teenager who falls through the ice and is trapped underwater for about 15 minutes. He's ultimately rescued and his family is told that his chances of survival are limited, but with the support of the community incredible things happen. It's a new drama with a heavy religious bent, but it looks like one of the rare examples of its type that could wind up with a "Fresh" score.
Director Roxann Dawson has a number of well-received television credits, but this is her first big screen release. Early reviews for Breakthrough are coming in on the positive side of things so far, which is pretty impressive all by itself considering these kinds of titles rarely screen in advance for critics. Some writers so far cite the movie's lack of heavy handedness when it comes to the Christian elements, and that could mean it will appeal to a broader crowd. I think the score dips a little over the course of the week, but not by much.
DisneyNature Films has had incredible critical success with their movies. The last five credits from the studio are Born In China (84%), Monkey Kingdom (92%), Chimpanzee (75%), Bears (91%), and Oceans (81%). Their strategy clearly works, which is to say using the best documentary visuals you'll see on the big screen to carve out a narrative with a collection of super cool/cute animals . It does kind of seem like it's an easy game, but who can argue with the results?
Penguins is now continuing the tradition, following around a flightless bird named Steve as he survives in the Antarctic and coexists with his waddle (the term for a group of penguins on land). The movie's creators appear to offer plenty of antagonists to the fray, namely the other animals trying to kill Steve, but that's all just good drama. So far, critics love it. It's sitting at 92% with 12 reviews posted, and I don't see the score going much lower. It might tick down a bit, more into the range of the other DisneyNature films mentioned above, but it's clearly going to be another winner.
As I've said many times in this column in the past, it often feels like the protagonists in horror movies are kind of just asking for it. For instance, if you are walking around a house and a door creepily opens behind you, if some kind of ghoul/terror was then revealed would you spend more than 1.5 seconds remaining in said house? Of course not, but these dopes do and that's usually what drives the next 90 minutes of horror action. Sadly, it looks like the adventure featured in The Curse of La Llorona is the most recent example of this kind of fare.
From director Michael Chaves, The Curse of La Llorona tells the story of a social worker (Linda Cardellini) who gets caught up in some evil happenings because she's a do-gooder who just can't leave well enough alone. The movie is part of The Conjuring Universe, which has had it's share of ups, such as The Conjuring (86%), and downs, with titles like The Nun (29%), when it comes to critical reception. If early reviews are any indication (42% on the Tomatometer) this will fall into the latter group.
Well, last week was interesting to say the least. I had two movies that were clear wins, one near-ish miss, and a rather epic fail that ranks among my worst predictions ever. Let's start with the worst first. Hellboy (Predicted: 68% Actual: 15%) bombed in almost hilarious fashion. It totally missed the mark, and was nearly universally panned by critics. Writers hated the ultra-violence, lack of story, unevenness of the plot, and came up with new and creative ways to call the movie a piece of garbage.
The two wins were Missing Link (Predicted: 82% Actual: 89%) and After (Predicted: 14% Actual: 13%). The former was a rather easy prediction to make thanks to some early reviews and the previous success of Laika Studios. Critics loved the visuals and the story equally, and this goes down as yet another victory (at least in terms of reception).
Meanwhile, After was such an easy call considering the source material and absolutely ridiculous trailer. The movie looked like a schlocky mess and it delivered as exactly that. I thought about going even lower on the score because of how bad it looked, but I am glad I stopped where I did.
Finally, Little (Predicted: 63% Actual: 49%) finished just out of range. I was probably just a tad too bullish on this movie's critical prospects considering it was just a body-switch comedy. Going more towards 50% was clearly the right play, and something I should have considered more strongly in the moment.
Next time around we've got the big one with Avengers: Endgame. It's gonna be a Rotten Week!
Doug began writing for CinemaBlend back when Terminator: The Sarah Connor Chronicles actually existed. Since then he's been writing This Rotten Week, predicting RottenTomatoes scores for movies you don't even remember for the better part of a decade. He can be found re-watching The Office for the infinity time.
Your Daily Blend of Entertainment News
Thank you for signing up to CinemaBlend. You will receive a verification email shortly.
There was a problem. Please refresh the page and try again.