Every Marvel Studios Movie, Ranked By CinemaBlend Readers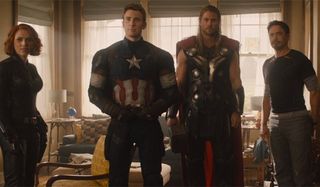 Earlier this month we took on a not-so-minor endeavor. Wanting to determine the true rankings of all of the movies in the Marvel Cinematic Universe, we not only polled the entire CinemaBlend staff asking them to order the films from best to worst, but we then had all of you lovely readers take on the same task. We released a survey on our site, promoted it on our HeroBlend podcast, and nearly a thousand of you did us the favor of responding – which has led us to this moment.
We have tabulated the results of your submissions, and by taking a weighted average of all your responses we have put together this special ranking of every movie released by Marvel Studios so far. We have a special breakdown of both the bottom five and the top five featured in our latest episode of HeroBlend, which you can listen to right here:
But to get into the full list, keep on reading!
The Bottom Five
We were a bit surprised to see Kenneth Branagh's Thor wind up on this portion of this list (the CinemaBlend staff had it at #16), but really the rest of this didn't end up being shocking at all – given that the four other titles all had the exact same rankings on our staff list. Louis Leterrier's The Incredible Hulk is just kind of a muddled mess; Alan Taylor's Thor: The Dark World features what is unquestionably the weakest villain plot in all of the Marvel titles released thus far; Jon Favreau's Iron Man 2 notably just has too much going on; and not everyone really loved the big Mandarin twist in Shane Black's Iron Man 3 (or the fact that it's much more of a Tony Stark movie than it is an Iron Man movie).
What's particularly interesting about this grouping, though, is that all of the titles come from Marvel Studios' first five years producing movies – a.k.a. the period when the company was still figuring out the kinks of a cohesive, multi-tiered franchise that didn't include major characters like Spider-Man and the X-Men. Obviously that era also delivered us the first Iron Man as well as The Avengers, but still there's nobody out there who would argue that the brand hasn't come a long way since 2013.
The Middle Of The Pack
The middle of our CinemaBlend reader rankings is populated entirely by two kinds of Marvel Studios releases: origin stories and first sequels. Within the former category, fans apparently don't put Scott Derrickson's Doctor Strange, Joe Johnston's Captain America: The First Avenger, Peyton Reed's Ant-Man, or Anna Boden and Ryan Fleck's Captain Marvel as high on the shelf as some of the other Marvel releases of their ilk (which we'll get to in a second), but there is definitely appreciation for what they contribute to the universe. The CinemaBlend staff shows the first Captain America movie a bit more love than readers, as we put it at #11 on our averaged list, but mostly we seem to be in sync in this realm.
As for the first sequels, it's interesting that most of them wound up ranking below their series predecessors on this list, with the lone exception being Captain America: The Winter Soldier. In many cases it can be hard for filmmakers to follow-up their own work, particularly when the first movie earned a lot of love and raised expectations. It's an interesting pattern to recognize when you realize that the upcoming Phase Four of the Marvel Cinematic Universe is expected to include Black Panther 2, Captain Marvel 2, and Doctor Strange 2 – not to mention the fact that the next Marvel release is set to be the Spider-Man: Homecoming sequel Spider-Man: Far From Home.
The Top Ten
If anyone out there is looking for evidence of fan appreciation for the contributions that Joe and Anthony Russo have made to the Marvel Cinematic Universe, you need look no further than the results of our survey. All four movies that the brothers have directed for the franchise landed in the top spots here, with the most gratitude being expressed towards the absolutely massive Avengers blockbusters that were released in the last two years. It was clearly a ridiculously huge endeavor to take on, but the best word to describe the results of the execution is "beloved."
All of you also showed a tremendous amount of love for Taika Waititi's Thor: Ragnarok – which has a ranking that arrives in sharp relief compared to its predecessors in the God of Thunder series – and even after 11 years people are still showing Jon Favreau's Iron Man the respect it deserves. Clearly there is also a lot of love for the more modern franchise-starters, with Jon Watts' Spider-Man: Homecoming, Ryan Coogler's Black Panther and James Gunn's Guardians of the Galaxy all earning spots on the Top 10, and all of us will certainly never forget the game changer that was Joss Whedon's The Avengers.
How did these final results wind up comparing with your own submissions to our survey? Is there any film that you personally love and now feel is totally underrated? Do you think there is any movie in the franchise that gets way more praise than it actually deserves? Hit the comments section below, and tell us what you think of this vox populi ranking - and, as always, be sure to stay tuned here on CinemaBlend for all of the latest news about the upcoming Marvel Cinematic Universe movies and TV shows!
Your Daily Blend of Entertainment News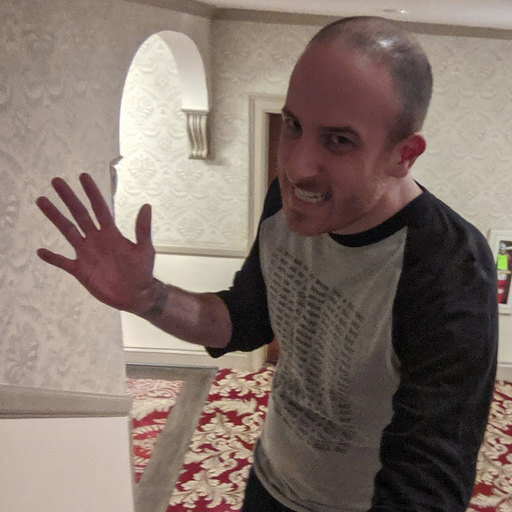 Assistant Managing Editor
NJ native who calls LA home and lives in a Dreamatorium. A decade-plus CinemaBlend veteran who is endlessly enthusiastic about the career he's dreamt of since seventh grade.