Joker Box Office: The Clown Prince Of Crime Is King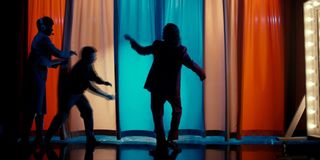 While superhero cinema has changed the movie world in many ways, one of the most surprising is the blossoming of R-rated blockbusters. Tim Miller's Deadpool did a lot to change how people view the potential of comic book adaptations aimed directly at audiences over 18, and the clear appeal of those kinds of titles has been further solidified by the box office results for David Leitch's Deadpool 2, and James Mangold's Logan. Now DC Comics has entered back into the world for the first time since Zack Snyder's Watchmen in 2009, and once again we have another hit. Todd Phillips' Joker, riding into theaters on a wave of buzz and controversy, has set October records.
Check out the full Top 10 below, and join me after for analysis!
The movie world has been talking about Joker for weeks now - with the tone of the conversation wildly varying from person to person. This is a film that won the esteemed Golden Lion following its world premiere at the Venice Film Festival in late August, but also has had people on high alert due to concerns about the message that the release could be sending. Ultimately all of the positivity and negativity has definitely worked to the feature's benefit, as the main things that have been generated by all of the discussion are A) awareness, and B) curiosity.
The result is that Joker managed to make $93.5 million domestically, and $234 million globally during its first three days in theaters, and those are record setting numbers. Admittedly it's not exactly like they are long-standing records, but they are records all the same. It was just last year that Ruben Fleischer's Venom set the new high water mark for the tenth month of the year, making $80.3 million in North America, and $125 million overseas, but now those numbers have been eclipsed. It's a particularly interesting trend to see these kinds of figures in October, as David Gordon Green's Halloween also put up some blockbuster tickets sales in 2018, so we may start seeing a trend of studios putting out more high-profile releases during this time of year.
On that note, it will be interesting to see how the film plays for the rest of the month, as there are some upcoming movies that may steal away some attention. Obviously neither Conrad Vernon and Greg Tiernan's The Addams Family, nor Joaquim Ronning's Maleficent: Mistress Of Evil are really targeting the same audience as Joker, but there are also titles like Ang Lee's Gemini Man, Ruben Fleischer's Zombieland: Double Tap, and Taika Waititi's Jojo Rabbit that could steer away some eyeballs.
At the end of the day, what might help the Todd Phillips movie hold strong is that despite all the controversy, most people are walking away from the cinematic experience satisfied. While there certainly are some dissenters, professional reviewers have given the film mostly high marks, and CinemaScore has reported a "B+" grade from opening weekend audiences. The public opinion could help the movie have what winds up being a minimal dip in ticket sales next weekend.
Most distributors knew to steer clear of Joker this weekend, recognizing that it was definitely going to be the big draw of the three day stretch, so it was the only new wide release that was available in theaters this weekend. That being said, it isn't the only release that has made its debut on the Top 10. Despite only being available in a little over 300 theaters nationwide, Siddharth Anand's War - an action movie import from India - also managed to make its way onto the chart, earning an impressive $5,184 per theater, and making more than enough to grab the nine spot on the rankings.
Also worthy of some notice is Rupert Goold's Judy, which is still doing quite well after its impressive first weekend. In last weekend's box office report I noted that the $6,706 made per location would likely inspire a theatrical expansion, and that's exactly what we saw starting this past Friday. While the film didn't move anywhere on the chart, the release moved into 1,000 more theaters, and actually saw its earnings take a 52.4 percent leap up. Following its $3 million start, the feature has now made $8.9 million in its first two weeks, which is pretty great for a smaller release.
Speaking of theater boosts, Focus Features had Michael Engler's Downton Abbey playing in an additional 158 cinemas this past weekend, and while the film's numbers wound up dipping, it still added an additional $8 million to its domestic total. The movie, based on the hit television show, has continued to perform tremendously well, and it looks very likely that it will be joining 2019's nine-figure club very soon. And not only has it made an impressive $73.6 million domestically, but it has also pulled in an additional $61.8 million from around the globe.
On the milestone front, Andy Muschietti's IT Chapter Two has now become only the seventh film released this year to make more than $200 million domestically, with its total now standing at $202.2 million following its $5.4 million take over the last few days. Added to the $234.5 million that its made abroad, and the horror blockbuster has made $436.7 million internationally. That number doesn't look huge when you compare it to the totals of the hit's predecessor, which ultimately banked $700.4 million in worldwide ticket sales, but it's still going to wind up being called the second biggest horror movie of all time.
We have another big weekend coming up with not only the wide theatrical releases of the aforementioned Gemini Man and The Addams Family, but also the award-winning new film from Bong Joon-ho, Parasite - which will be playing in a handful of theaters nationwide. It's a collection of films that should wind up shaking things up in interesting ways (will this be Will Smith's second big hit in 2019 after Aladdin? Will Addams Family connect with modern kids like the property has in the past?) so be sure to come back next Sunday to see the new Top 10 results!
Your Daily Blend of Entertainment News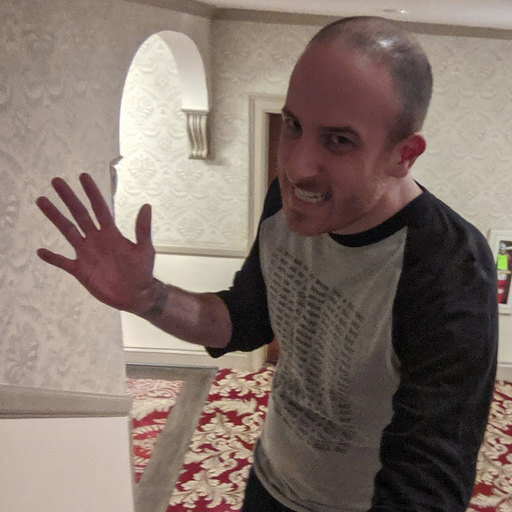 Assistant Managing Editor
NJ native who calls LA home and lives in a Dreamatorium. A decade-plus CinemaBlend veteran who is endlessly enthusiastic about the career he's dreamt of since seventh grade.