Why The Way Back Isn't Really A Sports Movie, According To The Director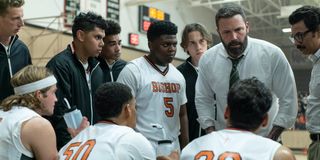 It's easy for some audience members to think of co-writer/director Gavin O'Connor's new film The Way Back could be simply summed up as a sports movie. With his resume boasting similarly uplifting tales of athletic prowess, such as Disney's Miracle and the MMA family drama Warrior, the marketing centered around Ben Affleck's recovering alcoholic-turned-basketball coach seems to fit into that nice and easy couplet of words. If you were to ask O'Connor himself about that label though, he'd tell you that it couldn't be further from the truth.
I was given the opportunity to speak to Gavin O'Connor during a recent press junket promoting The Way Back, and I used that impressive history of sports movies as a way to ask what it is about the genre that keeps the director coming back. O'Connor's answer started with some background on how after Warrior, he had intended to never make another sports movie.
Though, he kind of gave himself an out when it came to his decision to make The Way Back, as he described the film in this particular framework:
Looking back at the film, as well as the promotional materials that are currently circulating to promote its theatrical release, Gavin O'Connor's sentiment expressed above does feel more like a character study than a purebred sports film.
Were this a film more in line with the sorts of projects that genre label invokes, the primary focus would have been the story involving Ben Affleck's Jack Cunningham and his efforts to shape the basketball team under his wing. The Way Back uses a very similar story within its finished product, but that's merely a vehicle for something much deeper.
Take a look at Gavin O'Connor talking this point out, in the video from our interview, provided below:
The true purpose of The Way Back is to tell the story of Jack and his emotional story of redemption and recovery, after a personal tragedy has pushed him into a position of needing help. Opening on Ben Affleck's protagonist on a construction job, which is quickly followed by him pouring a beer into a fast food drink container for the road, the stakes set aren't those that can be won or lost on the basketball court.
Rather, we're given an early window into Jack's addictive routine, which sees him in a steady and repetitive cycle of drinking beers, replenishing his supply and starting over. All throughout, we see him talking with friends, visiting family and even frequenting his local bar in a vicious cycle of well-worn self-abuse.
Admittedly, it takes a little bit of time to get to the opportunity that sees Ben Affleck being drafted to coach his old high school basketball team during its own time of need. But even when Jack starts to mold the team into the force to be reckoned with we see from the second act on, we see the characters of these young players tweaked as much as we do their basketball skills.
Compare that sort of focus to the example of a movie like Disney's Miracle, and you can see the differences between that sort of film and The Way Back in Gavin O'Connor's own body of work. While there's a colorful team of characters that we can get behind, and an inspirational coach in Kurt Russell's Herb Brooks, the front and center focus is how the US Olympic Hockey team beat the USSR.
While still operating at a level of powerful storytelling that's similar to The Way Back, the focus of Miracle is in a different context. It works under the usual model of the characters in a typical sports movie serving as the vehicle to tell the story of how such a monumental achievement could ever be won.
But with The Way Back, that formula is pretty much inverted, as instead of being a sports movie carried on the backs of intriguing characters, the film is a character study that just happens to use sporting camaraderie as the way to give our main character a sense of purpose again.
One very important common thread between both examples though is through The Way Back's script, written by both Gavin O'Connor and Brad Ingelsby. It balances its dramatic weight between Jack's shifting lifestyle and the high school basketball team's transformation into a well-oiled machine. No matter which direction this sort of project ultimately tips its hand towards, there's still the necessity to keep people drawn by one side or the other invested in the entire story.
It's because of the stellar efforts of all involved with The Way Back that those two halves come together, and do so in a way that makes this film stand out from the sports movies it will inevitably be compared to. While the main task at hand is to watch Jack Cunningham's struggle with addiction change parallel to his skills as a coach and a motivator, there's still a strong framework of knowledge that makes the basketball component more than just decorative.
Technically, Gavin O'Connor stayed true to his promise mentioned earlier, as he didn't make The Way Back as a simple sports movie. It just happens to be a movie that contains sports, but centers its gravity around a man trying to better himself, and the events that happen along the way. No matter how you interpret the film for yourself, it's undeniably a film that only O'Connor and his talented cast and crew could have made, and we're all the better for it.
You'll get your shot to see the film critics are already talking about when The Way Back hits theaters on March 6. In the meantime, stay tuned to CinemaBlend throughout the rest of the week for further coverage of Gavin O'Connor's powerful film, as well as all the other entertainment news you care about.
Your Daily Blend of Entertainment News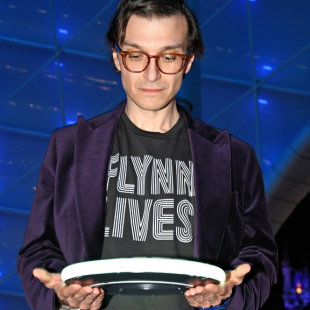 Senior Movies Contributor
CinemaBlend's James Bond (expert). Also versed in Large Scale Aggressors, time travel, and Guillermo del Toro. He fights for The User.