Even Seth MacFarlane Thought Ted Was Probably Going To Be A Flop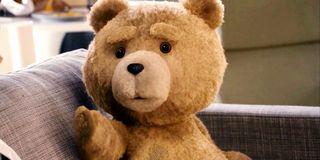 Seth MacFarlane has been a part of a lot of popular shows and movies over the years. In fact, when he was creating the big screen movie Ted starring Mark Wahlberg, Mila Kunis and Joel McHale, he already had several successful TV series under his belt, including Family Guy. Yet, even he had no idea if he could pull off an R-rated movie about a talking bear.
Joel McHale was recently out and about talking about his career highlights, including Community and Ted. Of the latter, he revealed that even when he was in the middle of filming the movie, Seth MacFarlane was open about having no idea if people were going to latch on to his idea and was open with the cast and crew about the fact it could very well flop. Per McHale:
Speaking with EW, Joel McHale admitted Ted was a chancy proposition. It was R-rated movie with a cuddly but gross bear voiced by Seth MacFarlane. Given its cast, it also was given a middling budget of $50 million. That wouldn't be huge for an action movie, but given it was unclear if Ted would work that's a pretty big budget. It's not like MacFarlane was the only one with concerns about Ted either, as Mark Wahlberg's wife humorously admitted her own thoughts recently about the actor taking the movie right after The Fighter.
Luckily, the move paid off for Seth MacFarlane and Universal. The movie went on to make $549,368,315 worldwide -- becoming one of the biggest money makers in the r-rated comedy sphere ever. It spawned a sequel in Ted 2 that was less profitable but still made money for everyone involved. Plus, it ended up being a highlight of Joel McHale's career. The actor also said that despite Seth MacFarlane's reservations about whether or not Ted would work, it was an easy sell for McHale to sign on.
Starting out in the animated sphere, Seth MacFarlane has taken more and more chances as he's expanded out his producing, writing, directing and acting work. There was Ted and then A Million Ways To Die In The West. He's also supported shows like Cosmos: A Spacetime Odyssey as they've been pushed out into the public sphere. Most recently, he's headlined and producer The Orville, which has an avid fanbase. So, while MacFarlane may not always know if his risks are going to pay off, it's cool that he's taking them.
The Orville will next be heading to Hulu for Season 3, as soon as it can be finished filming that is. Meanwhile, Family Guy is animated and should have less of a problem getting back into the saddle.
Your Daily Blend of Entertainment News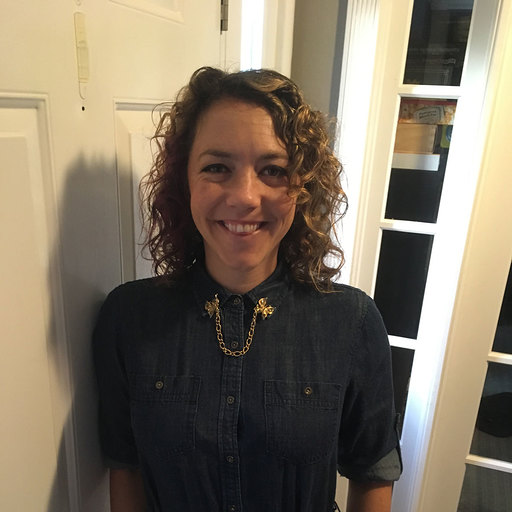 Reality TV fan with a pinch of Disney fairy dust thrown in. Theme park junkie. If you've created a rom-com I've probably watched it.