The 10 Highest-Grossing R-Rated Movies Of All Time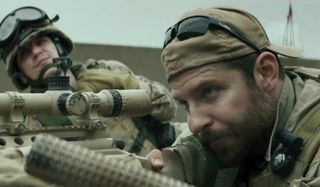 It can be hard for an R-rated film to earn back serious bank. By embracing an R rating, producers theoretically are alienating a large chunk of a potential audience, essentially telling teenagers – you know, the demographic that routinely spends the most discretionary income on motion pictures – that they have to jump through hoops to see your film in a theater.
These films, however, found a way to reach a massive audience despite the somewhat limiting MPAA rating. Over the weekend, Clint Eastwood's American Sniper muscled its way near the top of this particular chart. And from what we are hearing, this weekend's Fifty Shades of Grey has a very good chance at joining it. Until the dust settles on those two titles however, here are the Top 10 Highest-Grossing R-Rated Movies (according to domestic grosses). Any surprises in the group?
10. 300
Released: March 9, 2007
Domestic Box Office: $210.6 million
Zack Snyder inched onto the scene three years prior to 300 with his taut and stylized reboot of Dawn of the Dead. But it was the slo-mo and sepia-toned bonanza of 300 that announced this filmmaker to the world. His visual approach to Frank Miller's esteemed graphic novel breathed new life into the sword-and-sandal genre, reveling in the blood and gore of a Spartan battlefield. And while Snyder would eventually become known as the Founding Father of the DC Cinematic Universe, his roots will always trace back to this incredibly successful R-rated war epic.
9. Saving Private Ryan
Released: July 24, 1998
Domestic Box Office: $216.5 million
The movie that lost the Best Picture Oscar to Shakespeare in Love still manages to grasp the No. 9 spot on this list of R-rated hits. And that's largely because director Steven Spielberg plunged both his audience and his A-list leading man (Tom Hanks) into the atrocities of combat with the jaw-dropping Omaha Beach landing that opens the film. Saving Private Ryan was unlike anything Spielberg had directed to that date (and since, to be honest). It proved – much like American Sniper is proving now – that audiences will show up to support contemplative, compelling war-time dramas, no matter the violence levels, when the material is handled properly by distinguished filmmakers with Hollywood pedigree.
8. Ted
Released: June 29, 2012
Domestic Box Office: $218.8 million
Not all R-rated hits have to be war-time dramas. Seth MacFarlane proved with Ted that crowds will show up to support the sweet story of a grown-up child (Mark Wahlberg) and his foul-mouthed teddy bear… so long as the movie includes more pop-culture references than a standard episode of Family Guy. Ted was a huge hit in 2012, going toe-to-fuzzy-toe with the likes of Men In Black 3, Snow White and the Huntsman and Magic Mike … and kicking all of their asses. What else is the common thread of these 2012 hits? They are all getting sequels, with Ted 2 set to reach theaters on June 26.
7. The Exorcist
Released: December 26, 1973
Domestic Box Office: $232 million
Finally, the R-rated list dips back into a little of Hollywood's history, to a time when audiences cringed in horror at the demonic possession of an adolescent girl. The power of Christ compelled crowds to check out William Friedkin's wickedly disturbing adaptation of William Blatty's supernatural novel. Adjust for inflation (thank to the lower cost of a 1973 movie ticket), and The Exorcist would be an industry-changing behemoth. Oh wait, it pretty much already is that – as well as the highest-grossing horror film on this list. Spoilers.
6. Beverly Hills Cop
Released: December 5, 1984
Domestic Box Office: $234.7 million
God, I miss Eddie Murphy. In his prime, there was no one funnier, and Beverly Hills Cop showed how you could combine Murphy's motor-mouthed yet extremely clever delivery with a textbook '80s action thriller. Beverly Hills Cop milked the fish-out-of-water template for countless laughs, building on the momentum Murphy had from 48 HRS. and Trading Place, but ultimately launching the comedian into the stratosphere. They may eventually get this franchise back on track, but it will never be as fast and funny as it was in 1984.
5. The Hangover Part II
Released: May 26, 2011
Domestic Box Office: $254.4 million
Amazingly, we make it all the way to the fifth slot before we run into our first sequel. By nature, sequels tend to make more than their original movies, seeing as how audiences warm up to concepts and often flock to see if "bigger" leads to "better." With the case of the second Hangover, both audiences and critics deemed it as more of the same, just in a different location (Thailand as opposed to Las Vegas). That didn't stop people from turning out in droves to support the further misadventures of the Wolf pack. This magic couldn't extend to The Hangover Part III, which stalled out at $112.2 million in 2013. (Fool me twice, shame on me, Todd Phillips.) But it did have a lot to do with the placement of the next movie on our list.
4. The Hangover
Released: June 5, 2009
Domestic Box Office: $277.3 million
People forget how big of a hit Todd Phillips' first The Hangover was back in 2009. It was so successful, it later helped push the mediocre Due Date past $100 million. That's insane. Bradley Cooper, Ed Helms and Zach Galifianakis were recognizable. The Hangover turned them into household names. And while studios were softening their punches to appeal to the PG-13 crowd, The Hangover reminded several executives that comedies like There's Something About Mary, Porky's, Risky Business and Phillips' own Old School can be worth the risk. Whether you think it's funny or not, this is the highest-ranking comedy on this list.
3. The Matrix Reloaded
Released: May 15, 2003
Domestic Box Office: $281.5 million
Truth be told, I had to look up whether Reloaded was the first Matrix sequel or the final one. (The Matrix Revolutions was the final one, for the record.) But the films are interchangeably bad, especially when compared to the original, groundbreaking sci-fi thriller that preceded it. The Wachowskis' The Matrix took people by surprise. They couldn't wait to see how Neo's (Keanu Reeves) journey continued. And while Reloaded boasted memorable action set pieces, it bogged down in deep-throated psycho-babble that drowned casual fans in convoluted mythology. The franchise nose-dived shortly after, with Revolutions only banking $139 million domestically – or half the take of its predecessor.
2. American Sniper
Released: December 25, 2014
Domestic Box Office: $282 million (and counting)
Significant for so many reasons. American Sniper is in the thick of a Best Picture race, and currently is the highest-grossing film in the eight-picture BP field (by a longshot). It's also Clint Eastwood's highest-grossing films as a director, destroying the closest film, Gran Torino, which sits at $148 million. Now, that doesn't guarantee the film an Oscar win. Box office is one factor in the annual Academy Awards race, but not the factor. In fact, this year's race seems to be boiling down to Birdman or Boyhood. Still, when all is said and done, American Sniper may end up being the highest-grossing R-rated movie of all time, if it can top the next (and last) film.
1. The Passion of the Christ
Released: February 25, 2004
Domestic Box Office: $370 million
When studios moved forward on films like Noah, Son of God and Exodus: Gods and Kings, they all were courting the faith-based audience who turned out in massive numbers for Mel Gibson's The Passion of the Christ. Few predicted just how successful the gratuitous (but text-faithful) adaptation of the Bible's most famous story would turn out to be. Churches supported it in droves. Controversy swirling around Gibson's choices kept interest bubbling under the surface for weeks. And while the director's reputation eventually was tarnished for different reasons, the impact of The Passion continues to be felt to this day.
Your Daily Blend of Entertainment News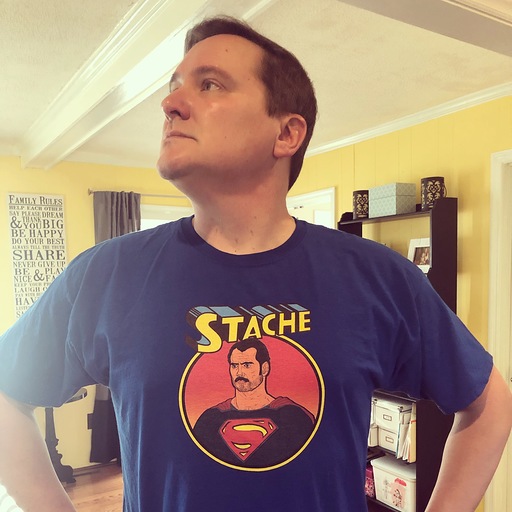 Sean O'Connell is a journalist and CinemaBlend's Managing Editor. Sean created ReelBlend, which he proudly cohosts with Jake Hamilton and Kevin McCarthy. And he's the author of RELEASE THE SNYDER CUT, the Spider-Man history book WITH GREAT POWER, and an upcoming book about Bruce Willis.