10+ Excellent Stop Motion Animated Movies And Where To Watch Them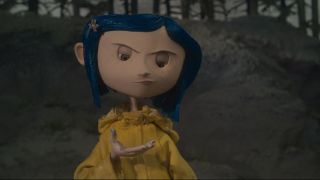 (Image credit: Focus Features)
Animation has become a fantastic medium of film as of late, with some of Disney's best appearing so realistic that you might believe it to be live-action before an animated character pops up. But I've always had an affection for a certain genre of animation that often goes under the radar, and that is stop motion.
While there's no denying that regular animation takes just as much hard work and dedication as stop motion does, there's something about stop motion that always sits well with me. I adore the results that come from the time it takes to physically move an actual puppet, and line up those shots exactly as you wish to make it look lifelike. And there are some awesome stop motion films out there. These are some of the best stop motion films that you can stream or rent from home, from Coraline to Guillermo del Toro's Pinocchio.
Coraline (2009)
I often consider this one my favorite out of the bunch. Coraline is a dark fantasy film that was released by Laika, and tells the story of Coraline, a girl who finds a secret door in her new home, leading to an alternative world that is full of secrets.
One of my favorite parts about Coraline is the distinct difference between the two worlds and the contrast both show. In her drab reality, it's all dark and gloomy but in this new world, everything is full of color and vibrancy, with no end to that joy in sight until it suddenly all comes crashing down at one point. It may be a little scary sometimes for kids, but for adults, it's most certainly worth the watch.
Stream Coraline on The Roku Channel.
Rent/Buy Coraline on Amazon.
The Nightmare Before Christmas (1993)
I arguably say that The Nightmare Before Christmas is what popularized stop motion for the more recent generations, considering it came out back in 1993. The Nightmare Before Christmas, directed by Henry Selick (story by the brilliant Tim Burton), is all about Jack Skellington, and how, after having an accidental trip into the world of Christmas, he wants to bring that holiday to Halloween Town – with a couple of twists.
There's a reason why Disney often stages their whole Halloween celebration at their theme parks around this movie. Not only is it a fun time for both Christmas and scary movie lovers, but the film itself is also interesting enough to watch, and the songs are catchy. Besides, who wouldn't want to hear Catherine O'Hara sing? And surprise, she's actually very good compared to her Schitt's Creek character, Moira Rose.
Stream The Nightmare Before Christmas on Disney+.
Rent//Buy The Nightmare Before Christmas on Amazon.
ParaNorman (2012)
This film I consider the underdog of the list here because I feel like no one ever really talks about Laika's ParaNorman. In the film, Norman, a young boy who has been gifted with the ability to talk to ghosts, has to break a 300-year-old witch's curse on his town, and it's up to him and a couple of his friends to do so.
While ParaNorman is probably one of the least known entries on this list, that doesn't mean it's not just as fun to watch. The towns are created intricately, and the ability of which they are able to portray ghosts within stop motion is fascinating. For fans of the paranormal, ParaNorman is for you.
Stream ParaNorman on The Roku Channel.
Rent/Buy ParaNorman on Amazon.
Fantastic Mr. Fox (2009)
Such a shame as to what happened with this movie, as it was released the same year as Up so it lost a good amount of the awards it should have won, in my opinion. Fantastic Mr. Fox, based on the book of the same name and directed by Wes Anderson, is about a fox who steals food from three mean and wealthy farmers, and they grow tired of the fox's ways, and it becomes a battle of wits between the humans and the animals.
This film is absolutely gorgeous. Anything you expect from a Wes Anderson film is there, complete with beautiful scenery, even if it is for a stop motion film. But that just shows the talent and the ability of these creators to be able to make something so vivid. Not only that, but the voice cast is outstanding. With George Clooney as the lead and Meryl Streep, Bill Murray, Willem Dafoe, and more as side characters – it's a recipe for greatness.
Stream Fantastic Mr. Fox on Disney+.
Rent/Buy Fantastic Mr. Fox on Amazon.
Marcel The Shell With Shoes One (2022)
Based on the film shorts of the same name, Marcel the Shell with Shoes On is all about a little guy named Marcel, an anthropomorphic shell that is discovered in an Airbnb when a documentary filmmaker moves into the house, and this one moment, where Dean discovers Marcel, sets off a whole entire story.
I know that from this premise it doesn't sound like much, but I can assure you that Marcel the Shell with Shoes On is unlike any other stop motion movie on this list. It's heartfelt, full of wonder, and unironically very funny. While it also has bits of live-action in it as well, the full focus of the film is on little Marcel – and he sure is a star.
Rent/Buy Marcel the Shell with Shoes On on Amazon.
Kubo And The Two Strings (2016)
This film is definitely one of the most unique ones out of the bunch. Kubo and the Two Strings is about Kubo, a young Japanese boy who wields a magical shamisen (a stringed Japanese instrument), and who lost his eye when he was a baby. Now, it is up to him and some buddies to stop his mother's sisters and his evil grandfather, who are the people responsible for stealing his eye.
Is the premise a little out there? Yes, at least to me. But what really makes Kubo and the Two Strings amazing is the visual effects of this film. You will never see another stop motion film like this one that has so much color and beauty all throughout it, besides probably Wes Anderson's films. It's a stunning ride and the ways in which they are able to do this are intriguing to think about.
Stream Kubo and the Two Strings on The Roku Channel.
Rent/Buy Kubo and the Two Strings on Amazon.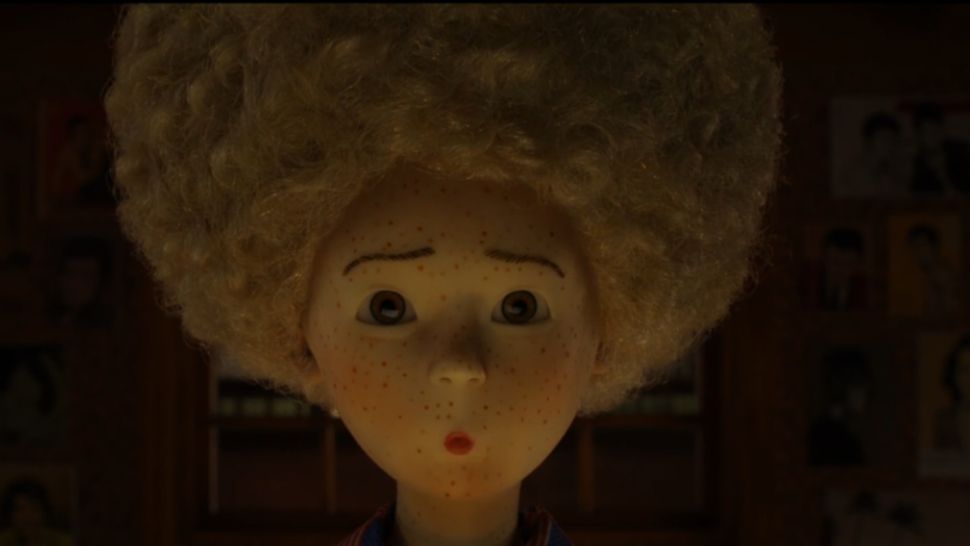 Isle Of Dogs (2018)
If it worked the first time, might as well try again. Isle of Dogs, Wes Anderson's second dabbling into the stop motion world, tells the story of Atari, a boy who goes searching for his dog on an island, where many dogs were exiled after an outbreak of the canine flu in Japan. He uses the assistance of the pack leader to somehow find him.
Anderson does a spectacular job with the stop motion yet again. It wasn't as colorful as his first entry on this list, but the style has been upgraded and you can tell straight away that this is a modern stop motion film. The movements feel smoother, the story a bit better, and everything melds well together like a well-oiled machine. And yet again, this voice cast is amazing. Bryan Cranston takes on the starring role, alongside co-stars like Edward Norton, Greta Gerwig, Jeff Goldblum, and more.
Stream Isle of Dogs on Disney+.
Rent/Buy Isle of Dogs on Amazon.
Guillermo Del Toro's Pinocchio (2022)
God, where do I even start with this movie?
Guillermo del Toro's Pinocchio is the latest movie to come from legendary filmmaker, Guillermo del Toro, adapting the famous tale of the wooden boy whose nose grows as he lies. But in this story, we are taken on a coming of age journey where Pinocchio tries to find his place in the world and not be a burden to his papa.
This movie made me sob. And I mean that in the best way. It's the first stop motion film in a long time that has made me think afterwards and had me pondering my existence in this world. The stop motion is done so fluidly that it looks amazingly animated, and the Pinocchio voice cast is even better. This is truly one of the best adaptations out there. Please go watch it.
Stream Guillermo del Toro's Pinocchio on Netflix.
Chicken Run (2000)
Oh, Chicken Run. I have so many feelings about this movie but we'll talk about that in a bit. Chicken Run, released back in 2000, centers around a group of chickens who all begin to follow a rooster named Rocky, as he might be their only way out of certain death of becoming chicken pies by their owners.
Chicken Run is a movie you might not expect to be good, but once you give it a shot, this is one of the funniest stop motion films you will ever watch. The jokes land consistently and will have you laughing throughout the movie, even though the lead characters are literally just a bunch of chickens. The voice cast is great as well, with stars like Mel Gibson and Julia Sawalha taking on the lead roles. Also, this movie grossed $224.8 million, according to Box Office Mojo, which became the highest-grossing stop motion film. There has to be a reason for that, and I believe Chicken Run is most certainly worth the time to watch.
Stream Chicken Run on Peacock.
Rent/Buy Chicken Run on Amazon.
Anomalisa (2015)
And now we take a hard 180 on the genres of these films and move over to drama – with a bit of comedy as well. Anomalisa is all about a lonely customer service expert who sees everyone as completely identical until he meets a unique woman while in a hotel, and from there, his world begins to change.
While most of these films on this list can be viewed by children, I would suggest keeping Anomalisa to yourself and other adults. This film tackles some very deep issues, including depression, anxiety, loneliness, love, and so much more, things you would never expect for a stop motion film. But that doesn't mean it's not fantastic. If anything, it's for that reason that Anomalisa is a standout on this list, and deserves more praise than it received years ago.
The Corpse Bride (2005)
Hands down one of my absolute favorite stop motion films, if only for this piano scene right here. The Corpse Bride, yet another entry on this list that involves Tim Burton, tells the story of Victor, a young man who is engaged to marry but ends up accidentally becoming the husband of a corpse bride, bringing him into the underworld.
Not only are the songs catchy, the animation tremendous, and the voice acting spectacular - with Johnny Depp and Helena Bonham Carter taking on those lead roles - The Corpse Bride is a joyful ride from beginning to end. You'd never expect for a movie with the word "corpse" in it to be perfect for children, but honestly, I have never had as much fun watching a stop motion film as I did this one. While The Nightmare Before Christmas might be Burton's most-known stop motion, I'll always have a special place in my heart for The Corpse Bride.
Stream The Corpse Bride on The Roku Channel.
Rent The Corpse Bride on Amazon.
Wendell & Wild (2022)
Last but not least, we need to talk about Wendell & Wild, the 2022 feature from the same director who did Coraline, Henry Selick. This movie follows a young teenager after the deaths of her parents as she literally has to fight off demons in order to save herself and her old town, often having contact with the paranormal in order to do it.
Wendell & Wild was a movie that I felt no one was talking about that much when it was released, but is one that I need more people to see. First off, Jordan Peele co-wrote the story with Selick, so you know it's going to be good. Secondly, it's a stop motion film so the animation is already amazing. And third, it has both Keegan-Michael Key and Jordan Peele in it, the return of Key and Peele! That's how you know it's awesome. Please check it out if you haven't.
Stream Wendell & Wild on Netflix.
I only hope that in the future there will be even more movies to add to this list, as stop motion is truly one of the most underrated arts out there. Now if you'll excuse me, I'm going to go and watch Coraline for the fifteenth time.
.
Your Daily Blend of Entertainment News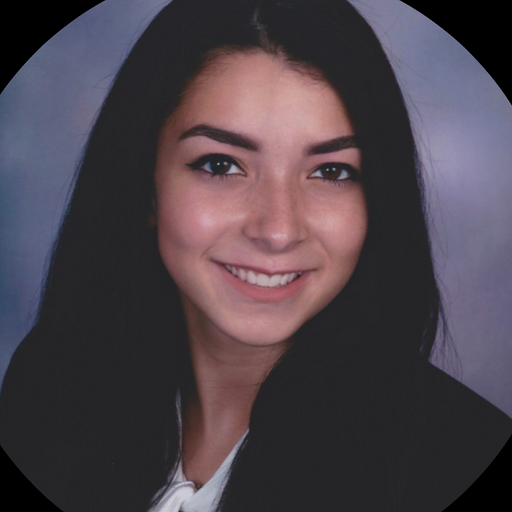 Big nerd and lover of Game of Thrones/A Song of Ice and Fire. Will forever hate season eight. Superhero and horror geek. And please don't debate me on The Last of Us 2, it was amazing!