The Best Horror Movies Streaming On Netflix Right Now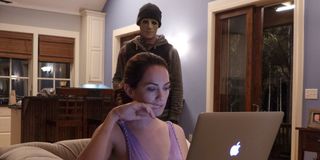 CinemaBlend participates in affiliate programs with various companies. We may earn a commission when you click on or make purchases via links.
Being a die-hard fan of horror means that seeking out scary movies streaming on all the major digital platforms can be a time consuming and sometimes costly commitment. However, as the current selection of the best horror movies on Netflix can prove, to satisfy your dark side, Netflix could be all you need.
As a longtime fan of the genre, I think the platform has some of the best horror movies of all time, even after the expiration of a few old school classics. Nevertheless, when it comes to acclaimed recent thrillers or upcoming horror movies to keep your weary eyes open for, Netflix is a reliant source. In fact, here are our favorites it currently has available to stream.
Unfriended (2015)
A group of high schoolers' routine hangout over Skype is interrupted by an anonymous caller whom they cannot avoid by simply hanging up or blocking, but by partaking in a deadly and revealing game.
Why It's A Good Option For Horror Fans: Personally, I was shocked by how investing Blumhouse's Unfriended is as an intense psychological thriller and how well it makes use of its "video call horror movie" gimmick, which has since evolved into its own well-respected subgenre.
The Ritual (2018)
Already haunted by a tragic loss, a group of college buddies reunite for a hiking trip in the Swedish wilderness, only to find themselves haunted (or, more accurately, hunted) by a sinister presence.
Why It's A Good Option For Horror Fans: From director David Bruckner The Ritual is an underrated Netflix original you should see for its old school camping trip disaster enhanced by other shocking horror elements and, like Unfriended, relatable themes of friendship to keep it grounded.
Gerald's Game (2017)
A woman (Carla Gugino) takes a weekend getaway with her husband (Bruce Greenwood), whose plans to spice up their love life take an unimaginably horrifying turn for the worse.
Why It's A Good Option For Horror Fans: Without giving too much away, I would honestly call Gerald's Game (adapted from Stephen King's novel) the finest of Mike Flanagan's Netflix originals outside of The Haunting of Hill House for its deeply grim story about survival of both the body and soul.
Stream Gerald's Game on Netflix.
Why It's A Good Option For Horror Fans: Once again, we have another psychological survival thriller that I am not at liberty to reveal much about with It Comes at Night, the breathlessly brutal and hopelessly devastating sophomore feature from Waves director Trey Edward Shults.
Horns (2013)
A young man (Daniel Radcliffe), still grieving the grisly murder of his girlfriend (Juno Temple), awakens horrified at the sight of horns emerging from his forehead, which appear to give him an unusual ability for manipulation.
Why It's A Good Option For Horror Fans: Once again, we have another thrilling adaptation of a book from the King family (in this case Stephen's son, Joe Hill) with Horns, the inventively strange reverse redemption fantasy from director Alexandre Aja.
The Conjuring (2013)
A family is desperate for help from a famed couple of married paranormal investigators (Patrick Wilson and Vera Farmiga) to rid their new home of the evil entity that inhabits it in 1971 Rhode Island.
Why It's A Good Option For Horror Fans: Based on the case files of Ed and Lorraine Warren, The Conjuring is Saw and Insidious director James Wan's revival to the classic haunted house film, which would become the first in a shared universe of movies based on alleged hauntings.
Stream The Conjuring on Netflix.
Monster House (2006)
Instead of trick-or-treating on Halloween, three children become preoccupied with keeping their neighborhood safe when they discover there is more to fear about the creepy house across the street than they could have ever imagined.
Why It's A Good Option For Horror Fans: A lot of imagination clearly went into the creation of this Oscar-nominated animated spookfest Monster House, which tips the haunted house genre on its head by making the house itself the haunter.
Stream Monster House on Netflix.
#Alive (2020)
A young man (Ah-In Yoo) lives in isolation to protect himself from a viral outbreak that has affected most of Seoul, Korea, and from flesh-eating, reanimated corpses those infected have become.
Why It's A Good Option for Horror Fans: Now that Train to Busan is no longer available on the streaming platform, the Netflix original hit #Alive should do just the trick to satisfy your craving for more Korean zombie carnage.
The Babysitter (2017)
A young boy's (Judah Lewis) latest night with the girl of his dreams, his fun and attractive babysitter Bee (Samara Weaving), becomes a living nightmare after discovering that she and her unexpected party guests are hiding a deadly secret.
Why It's A Good Option for Horror Fans: Before starring as the protagonist of Ready or Not, Samara Weaving's reign as Hollywood's champion Scream Queen began when she played the titular antagonist of The Babysitter, McG's comical satanic panic throwback with a sequel, The Babysitter: Killer Queen, which debuted on Netflix in September 2020.
Stream The Babysitter on Netflix.
Hush (2016)
An author (Kate Siegel) becomes a prisoner of her own secluded home by a masked killer (John Gallagher Jr.) who takes advantage of her deafness to put her through sadistic, psychological torment for his entertainment.
Why It's A Good Option for Horror Fans: Another profound example of why Mike Flanagan is one of the best storytellers in horror today is Hush, a taut, ceaselessly clever cat and mouse game carried perfectly by its two amazing leads as the heroine and her sinister stalker.
The Ring (2002)
A videotape filled with horrific images causes anyone who watches it to die exactly seven days later. After four teenagers are found dead, a reporter (Naomi Watts) tracks down and views the tape and now has seven days to unravel the mystery.
Why It's A Good Option for Horror Fans: OK, so it may not be as scary as the Japanese version, but this US remake is the perfect watch for anyone who is terrified of scary little girls with unbrushed hair. The time pressure to solve the mystery of the tape, adds real suspense and there are jump scares aplenty.
Creep (2014)
An amateur filmmaker accepts a request over Craigslist to film a terminally ill man's final message to his son, but quickly comes to regret the decision when his host's progressively concerning actions lead him to question if he is the one about to expire.
Why It's A Good Option for Horror Fans: Conceived by its own stars Mark Duplass and Patrick Brice (the latter of which also directs), Creep is an underrated found footage gem that mostly lives up to its name (with a almost equally haunting 2017 follow-up that is supposedly the second of a planned trilogy), but the biggest shocker is how mumblecore pioneers Duplass and Brice essentially improvised the entire story from scratch.
The Invitation (2015)
A man brings his girlfriend to a dinner party hosted by his ex-wife and her new lover, but is immediately, and unshakably, convinced that something sinister is afoot.
Why It's A Good Option for Horror Fans: As this tenuous, high-wire act from director Karen Kusama progresses, you may not be sure who among these party guests, even Logan Marshall Green's protagonist, is worth your trust, but one thing I can confidently guarantee is is that the final moment of The Invitation will rupture your brain.
Stream The Invitation on Netflix.
In The Tall Grass (2019)
A pregnant woman (Laysla De Oliveira) and her brother (Avery Whitted) follow a young boy's cry for help into a large field of high-growing grass, but it soon it becomes apparent that there is no way out.
Why It's A Good Option for Horror Fans: Father/son writing duo Stephen King and Joe Hill teamed up for the book which inspired In the Tall Grass - a survivalist thriller with startling fantasy, engrossing mystery, and a menacing performance by The Conjuring star Patrick Wilson that makes this Netflix original one of the coolest surprises in horror of its year.
Stream In the Tall Grass on Netflix.
As this list may already have made clear, a lot of Netflix's original horror content has left me quite impressed, including some of its TV shows. I am very much looking forward to what scares are in store among its exclusive new movie releases in 2021 as a result. Yet, until those films premiere, what do you think is the greatest fright to find on Netflix at the moment?
Your Daily Blend of Entertainment News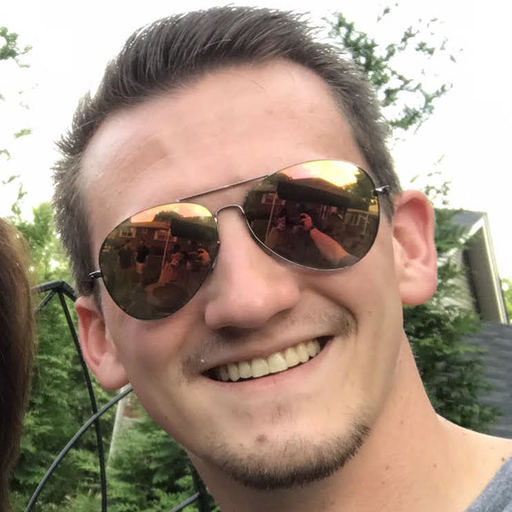 Jason has been writing since he was able to pick up a washable marker, with which he wrote his debut illustrated children's story, later transitioning to a short-lived comic book series and (very) amateur filmmaking before finally settling on pursuing a career in writing about movies in lieu of making them. Look for his name in almost any article about Batman.