The Best Horror Movies Streaming On Netflix Right Now
It is scary how good Netflix's horror selection is...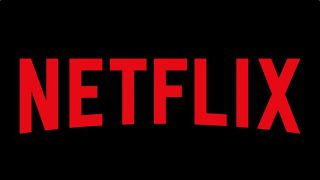 (Image credit: Netflix)
Being a die-hard fan of horror means that seeking out scary movies streaming on all the major digital platforms can be a time consuming and sometimes costly commitment. However, as the current selection of the best horror movies on Netflix can prove, to satisfy your dark side, a Netflix subscription could be all you need.
As a longtime fan of the genre, I think the platform has some of the best horror movies of all time, even despite the expiration of a few old school classics. Nevertheless, when it comes to acclaimed recent thrillers or upcoming horror movies to keep your weary eyes open for, Netflix is a reliable source. In fact, here are our favorites it currently has available to stream.
Get Out (2017)
A young, Black photographer (Academy Award winner Daniel Kaluuya) fears the worst when meeting his white girlfriend's parents for the first time, only to come to the horrifying conclusion that he was right to be suspicious.
Why it is one of the best horror movies on Netflix: Comedian Jordan Peele established himself as one of the genre's sharpest auteurs with his thought-provoking, instant classic Black horror movie, Get Out, which also earned him a Best Original Screenplay Oscar.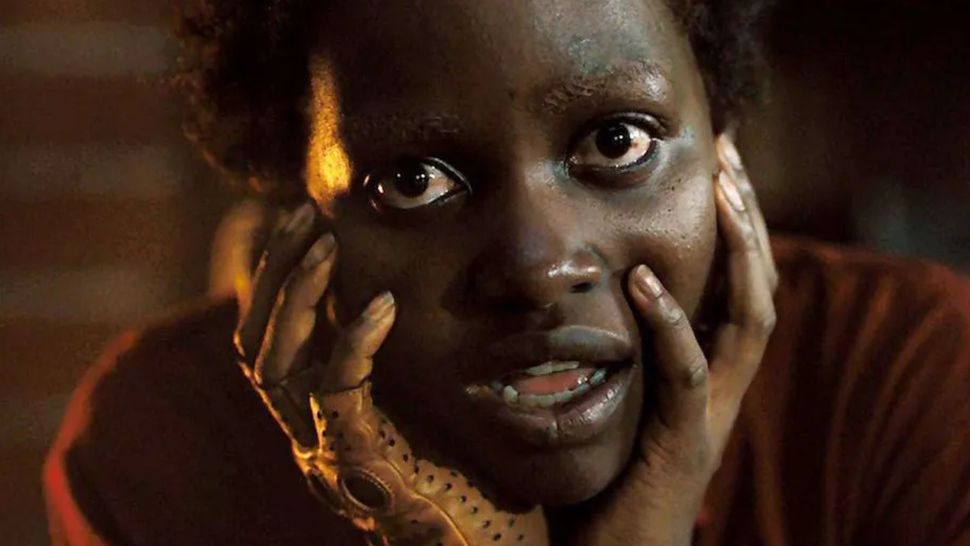 Us (2019)
A woman (Academy Award winner Lupita Nyong'o) and her family are shocked to see their vacation interrupted by violent people who look just like them.
Why it is one of the best horror movies on Netflix: Jordan Peele's chilling sophomore effort, Us, went for a different, arguably deeper, territory of social commentary that boasts an intriguing double-meaning regarding class discrepancies and being your own worst enemy.
The Fear Street Trilogy (2021)
A group of teenagers struggle to survive against multiple costumed killers while trying to uncover the dark secrets plaguing their town.
Why it is one of the best horror movies on Netflix: Inspired by a series of young adult horror novels by R.L. Stine, the Fear Street movies are a trio of fun old school horror throwbacks that each take place in a different time period to tell the full story.
Stream the Fear Street trilogy on Netflix.
His House (2020)
After taking refuge in England, a South Sudanese couple (Sope Disiru, Wunmi Mosaku) find themselves living a different kind of nightmare when they move into their new home.
Why it is one of the best horror movies on Netflix: Writer and director Remi Weekes' BAFTA-winning debut, His House, is one of few horror movies to earn 100% on Rotten Tomatoes for its powerful, grounded message amid an otherwise traditional haunted house movie conceit.
Run Rabbit Run (2023)
A single mother (Succession cast member Sarah Snook) is forced to confront her dark past as she tries to understand her young daughter's (Lily LaTorre) concerning behavior.
Why it is one of the best horror movies on Netflix: Writer Hannah Kent and director Daina Reid crafted a horror film that effectively addresses grief and will keep you mystified until the shocking ending of Run Rabbit Run.
Stream Run Rabbit Run on Netflix.
The Strangers (2008)
A couple (Liv Tyler and Scott Speedman) must fight to survive the night when a trio of masked assailants invite themselves into their isolated cabin.
Why it is one of the best horror movies on Netflix: While not exactly a horror movie based on a true story like it was marketed as, writer and director Bryan Bertino's The Strangers is still one of the best horror movies of the 2000s and, perhaps, the ultimate home invasion thriller in terms of spine-tingling realism.
Stream The Strangers on Netflix.
Vivarium (2020)
While looking for a new home, a couple (Jesse Eisenberg and Imogen Poots) find themselves trapped in a strange, desolate, inescapable neighborhood where they soon discover they are not alone.
Why it is one of the best horror movies on Netflix: Twilight Zone creator Rod Serling would have been proud of co-writer and director Lorcan Finnegan's recent, underrated sci-fi/horror thriller, Vivarium for its satirical mundanity, stunningly surreal production design, and creeping atmosphere of existential dread throughout.
Unfriended (2015)
A group of high schoolers' routine hangout over Skype is interrupted by an anonymous caller whom they cannot avoid by simply hanging up or blocking, but by partaking in a deadly and revealing game.
Why it is one of the best horror movies on Netflix: Personally, I was shocked by how investing Blumhouse's Unfriended is as an intense psychological thriller and how well it makes use of its "video call horror movie" gimmick, which has since evolved into its own well-respected subgenre.
The Ritual (2018)
Already haunted by a tragic loss, a group of college buddies reunite for a hiking trip in the Swedish wilderness, only to find themselves haunted (or, more accurately, hunted) by a sinister presence.
Why it is one of the best horror movies on Netflix: From director David Bruckner, The Ritual is an underrated Netflix original you should see for its old school camping trip disaster enhanced by other shocking horror elements and – like Unfriended – relatable themes of friendship to keep it grounded.
Gerald's Game (2017)
A woman (Carla Gugino) takes a weekend getaway with her husband (Bruce Greenwood), whose plans to spice up their love life take an unimaginably horrifying turn for the worse.
Why it is one of the best horror movies on Netflix:: Without giving too much away, I would call this adaptation of Stephen King's Gerald's Game one of the most intense Netflix original titles by Mike Flanagan, for its deeply grim story about survival of both the body and soul.
Stream Gerald's Game on Netflix.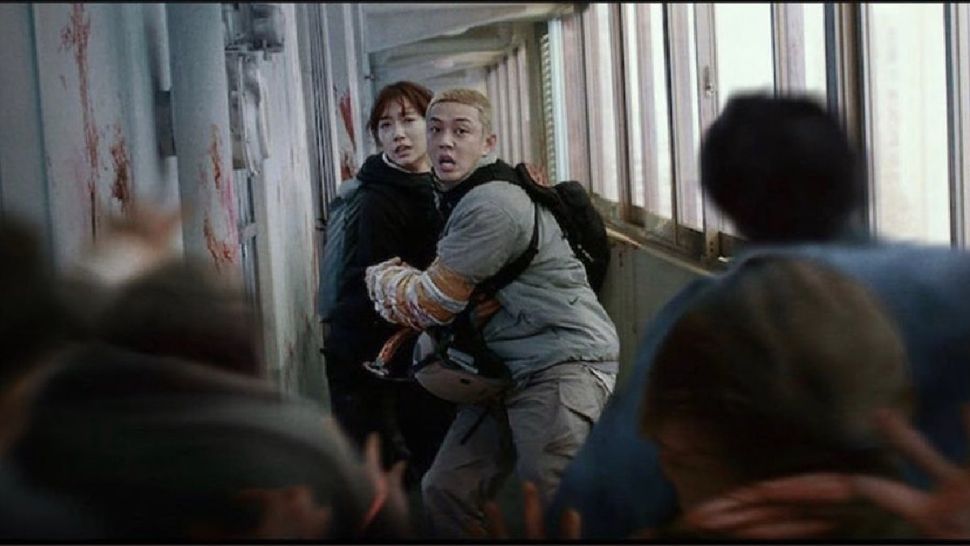 #Alive (2020)
A young man (Ah-In Yoo) lives in isolation to protect himself from a viral outbreak that has affected most of Seoul, Korea, and from the flesh-eating, reanimated corpses those infected have become.
Why it is one of the best horror movies on Netflix: The Netflix original hit, #Alive, is a Korean horror movie offering a clever, claustrophobic take on the zombie genre.
The Babysitter (2017)
A young boy's (Judah Lewis) latest night with the girl of his dreams – his fun and attractive babysitter, Bee (Samara Weaving) – becomes a living nightmare after discovering that she and her unexpected party guests are hiding a deadly secret.
Why it is one of the best horror movies on Netflix: Before leading Ready or Not, Samara Weaving's reign as one of Hollywood's top Scream Queens began when she played the titular antagonist of The Babysitter – McG's comical satanic panic throwback that later spawned a sequel.
Stream The Babysitter on Netflix.
Creep And Creep 2 (2014, 2017)
This pair of intense found footage thrillers chronicle the interaction of a disturbed – and disturbing – man (Mark Duplass) with two different videographers whose curiosities get the best of them.
Why they are some of the best horror movies on Netflix: Duplass and director Patrick Brice developed the concepts for Creep and Creep 2 (the first two installments of a planned trilogy), which are both full of shocking twists – the biggest surprise of all being that the stories are improvised pretty much from scratch.
Stream the Creep movies on Netflix.
In The Tall Grass (2019)
A pregnant woman (Laysla De Oliveira) and her brother (Avery Whitted) follow a young boy's cry for help into a large field of high-growing grass, but it soon becomes apparent that there is no way out.
Why it is one of the best horror movies on Netflix: Father/son writing duo Stephen King and Joe Hill's novella, In the Tall Grass, inspired this survivalist thriller with elements off startling fantasy, engrossing mystery, and a menacing performance by The Conjuring star Patrick Wilson that makes this Netflix original one of the coolest surprises in horror of its year.
Stream In the Tall Grass on Netflix.
Whether you click on an old school classic, freaky favorite, or one of Netflix's own original horror movies, the platform is sure to keep you streaming into the wee hours of the night – partially because you might not be able to sleep.
Your Daily Blend of Entertainment News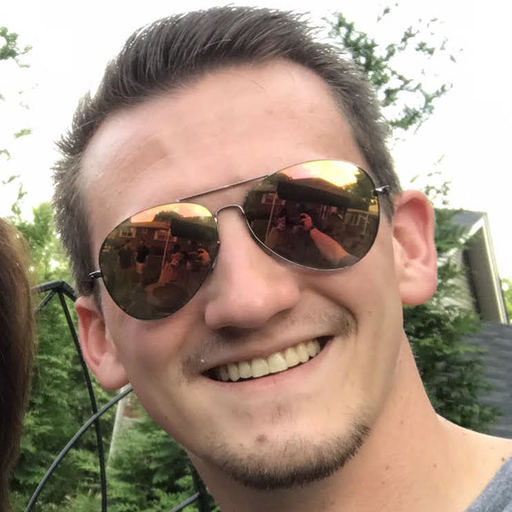 Jason has been writing since he was able to pick up a washable marker, with which he wrote his debut illustrated children's story, later transitioning to a short-lived comic book series and (very) amateur filmmaking before finally settling on pursuing a career in writing about movies in lieu of making them. Look for his name in almost any article about Batman.