Carrie: 13 Behind-The-Scenes Facts About The Classic Stephen King Movie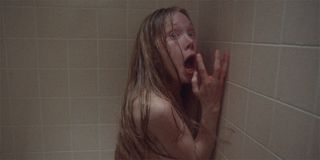 CinemaBlend participates in affiliate programs with various companies. We may earn a commission when you click on or make purchases via links.
The 1976 blockbuster remains as beautiful and brilliant today as ever, and with today being the anniversary of Stephen King's original novel getting published it seems like a perfect time to do a deep dive. Carrie features stunning performances, gorgeous cinematography, and what only enhances the viewing experience is knowing about all of the crazy stories from the making of it, and behind-the scenes facts. This kind of information is widely available to cinephiles via audio commentaries, documentaries, and special features, and it was by mining that kind of material that I've culled together this feature digging into the creation of Carrie. From how the movie got the green light, to how the cast came together, to some unexpected Easter eggs, there is a lot of fun stuff to dive into that will only make you appreciate the film all the more.
Carrie Was Killed And Almost Instantly Saved When It Was Trying To First Get Made
It's always fun to hear behind-the-scenes stories about classic movies that had trouble getting made, as it makes you think about all of the too-conservative executives who ended up looking like absolute fools. Carrie is a perfect example.
When the Stephen King book was first optioned, it was set up with producer Paul Monash at 20th Century Fox, and Monash hired writer Lawrence D. Cohen to pen a first draft of the screenplay. Unfortunately, the studio rejected the script almost immediately – but the sad times didn't last long. Marcia Nasatir, who was a book agent that worked to broker Carrie's screen rights deal, had taken a new job as a vice president at United Artists, and upon hearing about the project going into turnaround at Fox she pounced. The film had to be made with half of a shoestring budget, but the work got done.
Carrie And Star Wars Were Cast At The Same Place At The Same Time
It's well-known among nerds that Brian De Palma wrote the opening scrawl that flashes across the screen at the beginning of Star Wars: A New Hope, but what you may not know is that the casting process for George Lucas' first venture into a galaxy far, far away directly coincided with the first ever Stephen King adaptation. De Palma and Lucas looked at the same crop of actors for roles in both movies, and the rest is history. For example, Amy Irving and William Katt were considered to play Princess Leia and Luke Skywalker before they were cast as Sue Snell and Tommy Ross in Carrie (Katt even did a screen test with Kurt Russell, who was on the short list for both Luke and Han Solo). In the other direction, Carrie Fisher was one of the actors De Palma thought about to play – you guessed it – Carrie White.
Sissy Spacek Went The Extra Mile In Preparation For Her Screen Test
Sissy Spacek will forever be associated with her remarkable performance as Carrie White, the turn earning her a well-deserved Oscar nomination, and what makes that fact particularly satisfying is the hunger she demonstrated to earn the part. When brought in to screen test, Spacek purposefully left herself unwashed, put Vaseline in her hair to make it extra greasy, and wore a sailor's dress that he mother had made for her when she was younger. She locked up the role almost instantly – and what's funny is that you can actually see Carrie wearing that blue dress in the scene where she is in class.
John Travolta Did His Carrie Screen Test In Welcome Back, Kotter Wardrobe And Makeup
When John Travolta played Billy Nolan in Carrie, it was prior to his breakout big screen roles in Grease and Saturday Night Fever – but he was starring on Welcome Back, Kotter at the time, and it created a funny link between the history of the Stephen King movie and the classic sitcom. When Travolta first screen tested for the role, he did so wearing his Vinnie Barbarino makeup and wardrobe because he had to slot the opportunity into a lunch break.
Betty Buckley Provides The Voice Of The Boy On The Bicycle Who Taunts Carrie
Not only is Carrie White's life at both home and school totally miserable, she can't even get a break when she is walking from one location to the other – as illustrated by the boy on the bike early in the film who taunts her by calling out "Creepy Carrie, Creepy Carrie." The titular protagonist gets some light revenge on the kid, using her telepathic abilities to give him a light push, but there are two fun pieces of trivia to know about the scene. The first is that the little jerk is played by Cameron De Palma, Brian De Palma's nephew, but what's also funny is that the director apparently wasn't totally enamored with his relative's performance. As such, he had Betty Buckley pull double duty on the production, and had her re-recorded Cameron De Palma's dialogue (she previously had looped characters in De Palma's Obsession and Phantom Of The Paradise).
There's A Bill Paxton Easter Egg In Carrie That You Probably Never Noticed
In 1976, Bill Paxton was still years away from becoming a household name, and yet he still managed to inspire a particular Easter egg in Carrie. When Carrie White's house is shown for the first time, there is a sign that references "Paxton Realty" on the left side of the frame, and this was included as a special nod by art director Jack Fisk. Though uncredited, the future star of Aliens and Weird Science was an assistant of Fisk's on a movie made by Brian De Palma two years before the Stephen King adaptation: 1974's Phantom Of The Paradise. According to the Scream Factory Blu-ray commentary, Paxton was even on the set of Carrie when Margaret White meets her bloody end (more on that in a bit).
Sue Snell And Her Mother Are Played By A Real Mother-Daughter Pair – And That's Not The Only Pre-Carrie Relationship In The Cast
In the making of the 1972 film Sisters, Brian De Palma had Jennifer Salt and Mary Davenport (daughter and mother in real life) play daughter and mother characters, and he evidently loved the results so much that he decided to try and replicate the realistic chemistry in Carrie by casting Amy Irving and Priscilla Pointer as Sue Snell and Mrs. Snell. But, funny enough, that wasn't the only pre-existing relationship on the movie's set. Irving had dated William Katt prior to working together in the Stephen King movie, and there are two songs on the soundtrack sung by Katie Irving – who is Priscilla Pointer's oldest daughter and Amy Irving's sister.
Carrie Originally Had Totally Different Beginning And Ending Scenes, Which Featured Rocks Falling From The Sky
When first reading Stephen King's Carrie, one sequence that particularly captured Lawrence D. Cohen's imagination was the included article about how a young Carrie White had successfully made it rain rocks over her house, and there was a long time when that part of the book heavily inspired both the beginning and ending of the film. Unfortunately, on-set issues stood in the way.
While shooting what would have been a prologue, they realized that the stones they were dropping didn't register as rocks, but instead just water. And while boulders were originally going to crush the White house at the end of the movie, technical difficulties stopped that from happening, and it was decided that the structure would simply burn and collapse. Some of the shot footage of the original opening scene was repurposed for the ending in the final cut, but all signs point to the rest being lost.
Brian De Palma Had Betty Buckley Slap Nancy Allen For Real During The Scene On The Field
It's hard not to cheer as a member of the audience when Betty Buckley's Miss Collins lays a hardcore slap on Nancy Allen's Chris Hargensen… but it's actually a touch harder to appreciate when you learn about what the actors had to go through filming the scene. Brian De Palma wasn't satisfied with Buckley doing a fake slap, and told her to do it for real so that there would be an authentic reaction. This happened not just once, but many, many times (in the special features, different accounts put the number between 12 and 30, which is just a hell of a lot of slapping.)
The Pig Blood Substitute Was Ridiculously Sticky, And So Sissy Spacek Had A Special On-Set Assistant
While the production of Carrie did shoot at an actual slaughterhouse for the scene where Chris and Billy kill a pig (namely the Farmer John plant in Vernon, California), the movie obviously didn't dump real blood on Sissy Spacek. Instead, what's used in the movie is a mix of corn syrup and red food coloring… but that came with its own issues. When the goo would dry, it would become incredibly sticky, and it would sometimes result in Spacek's body parts getting stuck (like her chin against her chest, or her arm against her side). As a means of not slowing down production by having to have the "blood" constantly reapplied, the star was instead followed around on set by an assistant with a spritzer bottle who would keep the mess wet.
Brian De Palma's Instruction To Betty Buckley During Her Death Shot Was Amazing
One of the notable differences between the Carrie and the original book is the fate of Miss Collins (who is actually named Miss Desjardin). Her life is spared in Stephen King's version, but Brian De Palma made the call to have the gym teacher meet a violent end thanks to a swinging basketball hoop in the movie. And when it came to filming the scene on set, namely the moment where she flops over dead, the director gave her some fantastic direction: "I want you to squirm like a bug on a pin."
Margaret White's Death Pose Is Foreshadowed Very Early In The Film
Another aspect of Carrie's ending that is changed in the movie adaptation is the death of Margaret White, who has her heart telepathically crushed by daughter in the novel. Without the budget to properly bring that idea to the big screen, Brian De Palma and Lawrence D. Cohen had to figure out a different idea. Eventually De Palma cracked it, and actually interrupted a dinner Cohen was having with Martin Scorsese to tell him about it. The filmmaker was visually influenced by the arrow-pierced death of Toshiro Mifune's Washizu Taketoki in Akira Kurosawa's Throne Of Blood, but if you're paying attention you'll also notice that her pose in death matches the ridiculously creepy St. Sebastian statue in Carrie's prayer closet.
Sue Snell's Dream Walk To Carrie's Grave Was Filmed In Reverse, And Sissy Spacek Was Really Under The Rubble
There is a wonderfully eerie atmosphere in Sue Snell's dream walk to Carrie White's grave even before the bloody arm of the telepath shoots out of the ground (Sissy Spacek was actually under the rubble, by the way) – and that was something that Brian De Palma was able to achieve by having Amy Irving walk backwards and running the film in rewind (a trick you can recognize thanks to a couple of cars driving in reverse at the beginning). As for the scene itself, the director came up with it late in production, and sold Lawrence D. Cohen on it by punctuating his description of the sequence by grabbing the writer's knee (he yipped, and was instantly sold).
If reading all of these behind-the-scenes facts has gotten you excited to revisit Carrie, the good news is that you can watch the classic Stephen King adaptation streaming now on Showtime, or with a premium subscriptions to Showtime via Amazon, Sling TV, or fuboTV (it's also available to rent and purchase on a variety of digital platforms). And if you want to dig into even more history about the film, there is currently no home video edition on the market better than the Collector's Edition released by Scream Factory – the primary source for this feature!
Your Daily Blend of Entertainment News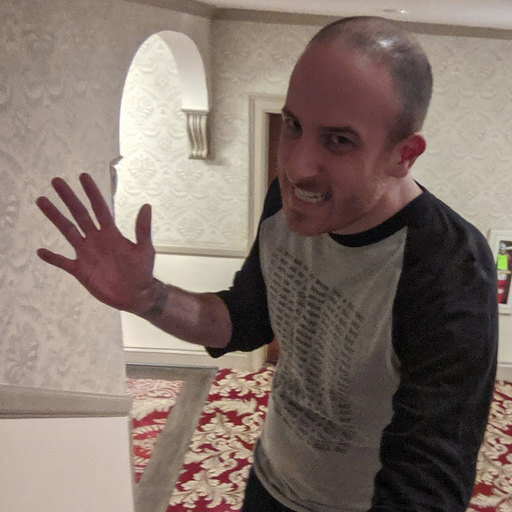 Assistant Managing Editor
NJ native who calls LA home and lives in a Dreamatorium. A decade-plus CinemaBlend veteran who is endlessly enthusiastic about the career he's dreamt of since seventh grade.