All The Stephen King Movies Available Streaming Right Now
It's never not a good time to watch a Stephen King movie.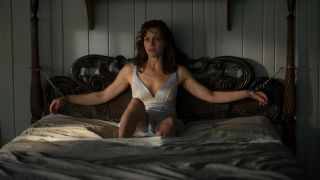 (Image credit: Netflix)
Stephen King is celebrated worldwide for his dramatic, thrilling, funny, and often terrifying tales. His books have been best sellers for decades, and a massive part of his legacy has been the adaptations that have been produced by Hollywood. Some of the movies are a bit hard to find these days, but a majority of them are easily available either for free or on a wide variety of subscription streaming services.
Given the incredible amount of range in tone and subject matter in Stephen King's work, it is never not a good time to turn on a film that is based on one of his books, short stories, or novellas – and below you'll find a rundown of all of the titles that you can find with just a few clicks of your mouse or remote control.
Cujo
For a long stretch, Cujo simply seems like a movie about a married couple having serious relationship issues, with the wife cheating on the husband, but when the horror kicks in, it is as relentless as... well, a dog with rabies. Directed by Lewis Teague and starring Dee Wallace and Danny Pintauro, it's a high concept story that is executed with ferocity, and it remains a remarkable cinematic achievement given what it was able to get from its animal performances.
Stream Cujo On Paramount Plus and Amazon Prime Video
Children Of The Corn
Based on the short story of the same name, Children of the Corn is not considered one of the greatest Stephen King adaptations, but it certainly has a standout legacy thanks to the number of sequels that have been produced. The original, first released in 1984, is the tale of a pair of husband and wife roadtrippers who end up getting stuck in a town where a malevolent entity known as He Who Walks Behind The Rows inspires a children to murder their elders.
Stream Children Of The Corn On Amazon Prime Video
Pet Sematary (1989)
Based on the Stephen King novel that the author initially felt was too scary to publish, 1989's Pet Sematary is a classic. It's a story about the power of grief and how death can rock a person's sanity, and King himself penned the screenplay for the Mary Lambert-directed feature. Fred Gwynne's turn as Jud Crandall is easily one of the most memorable performances in a King adaptation – much in thanks to the delivery of the movie's most iconic line: "Sometimes dead is better."
Stream Pet Sematary on Paramount+
Secret Window
Secret Window, based on Stephen King's novella, "Secret Window, Secret Garden," is the story of a successful writer who, amidst a separation from his wife, ends up in a dangerous conflict with a mysterious man who claims that the author stole his story. Directed by Davie Koepp (whose horror credentials include Stir Of Echoes starring Kevin Bacon), the film stars Johnny Depp and John Turturro as protagonist and antagonist respectively, and it was a big hit during its theatrical release.
Stream Secret Window On Hulu
Gerald's Game
Gerald's Game was long seen as an immensely challenging book to adapt – given that the vast majority of the story is set in a single room with a woman who is handcuffed to a bed. Writer/director Mike Flanagan, however, proved all naysayers wrong in 2017 when he delivered his brilliant adaptation as a Netflix exclusive. The filmmaker has since only fortified his immense gift for bringing King's words to live action, as he also directed 2019's Doctor Sleep, and he is presently working on his dream project: a TV series and film translation of King's beloved Dark Tower series.
Stream Gerald's Game On Netflix
Creepshow 2
Given the fact that Stephen King writes a great number of short stories in addition to novellas and novels, anthology films and TV shows have long used his works as inspiration. One of the best in this group is 1987's Creepshow 2. Only one of the movie's segments is based on King's work – namely "The Raft" – but it's the best of the bunch, and the rest of the movie is solid. (Bonus: it features a cameo from the author in the final chapter).
Stream Creepshow 2 on Amazon Prime Video.
The Dead Zone
Some of the greatest genre filmmakers of all time have been responsible for adapting some of the best Stephen King adaptations of all time, and 1983's The Dead Zone is a tremendous example – directed by the remarkable David Cronenberg. The film centers on Johnny Smith, a high school teacher who goes into a coma after a horrible car accident. When he awakens, he discovers that he has psychic gifts that are unleashed whenever he touches another person or a personal item. Christopher Walken delivers one of the best performances of his career.
Stream The Dead Zone on HBO Max.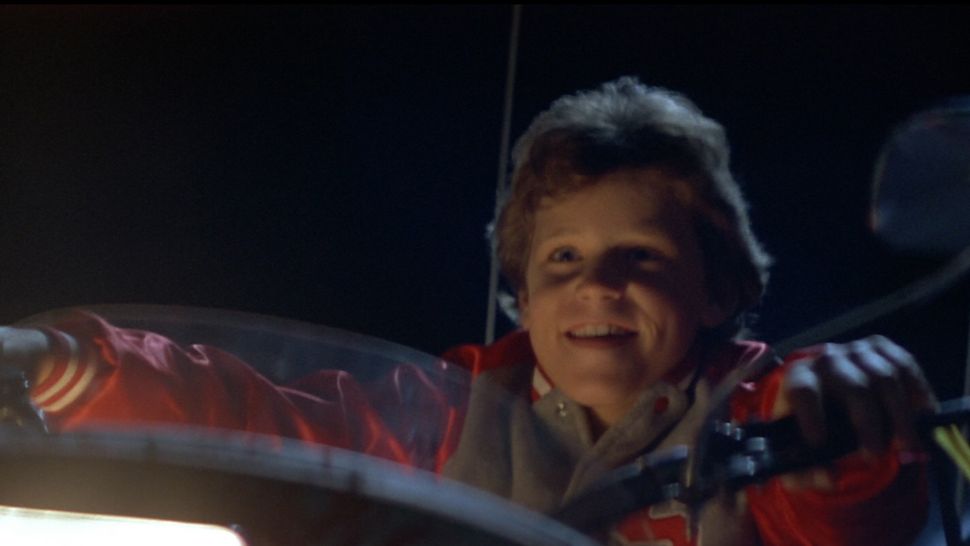 Silver Bullet
Silver Bullet is based on the novella "The Cycle Of The Werewolf" – which was originally conceived as text for a calendar before Stephen King got caught up in writing it and it became something more substantive. The movie, directed by Dan Attias, tells the story of a young boy in a wheelchair who becomes the only possible savior for his hometown when a monstrous and violent werewolf begins to stalk and kill his neighbors.
Stream Silver Bullet on HBO Max.
Stand By Me
Because of Stephen King's reputation as a horror writer, Stand By Me's marketing campaign didn't mention his name when the film was released in theaters – and that's ironic given that it's based on one of King's most personal stories (namely the novella "The Body"). The story follows a group of friends as they trek out together to see the dead body of a missing kid, and the movie is widely considered one of the greatest coming-of-age features ever made.
Stream Stand By Me on Showtime.
Dolores Claiborne
When people think "Kathy Bates" and "Stephen King," the first thought is typically "Misery" – but that really just speaks to how underrated Taylor Hackford's Dolores Claiborne is. It's a complicated tale of family, friendship, love, and murder that unfurls in fascinating fashion. In addition to featuring a brilliant turn from Bates, the brilliant ensemble cast also includes Jennifer Jason Leigh, Christopher Plummer, and David Strathairn.
Stream Dolores Claiborne on HBO Max.
Thinner
When an obese, successful lawyer gets away with striking and killing an old Romani woman with his car, he gets far more than he bargained for as a consequence, as a curse is put on him that magically causes him to lose weight. Not everything about this Tom Holland-directed film has aged particularly well, but one does have to give credit to the effects team and the transformative performance from lead actor Robert John Burke.
Stream Thinner on HBO Max.
The Mist
Frank Darabont took one hell of a risk trying to complete a personal Stephen King trilogy after the making of both The Shawshank Redemption and The Green Mile – two films widely considered to be among the best King adaptations ever made. Fortunately, Darabont's incredible talent and appreciation for 1950s sci-fi led him to make one hell of a movie out of The Mist (based on the novella of the same name). It's quite a creature feature, and sports what can easily be called one of the most devastating endings in cinema history.
Stream The Mist on Netflix.
Also Streaming...
For more about Stephen King on both the big and small screens, check out my Adapting Stephen King column for weekly deep dives into long history of adaptations, and learn about all of the projects in the works with our Upcoming Stephen King Movies and TV guide.
Your Daily Blend of Entertainment News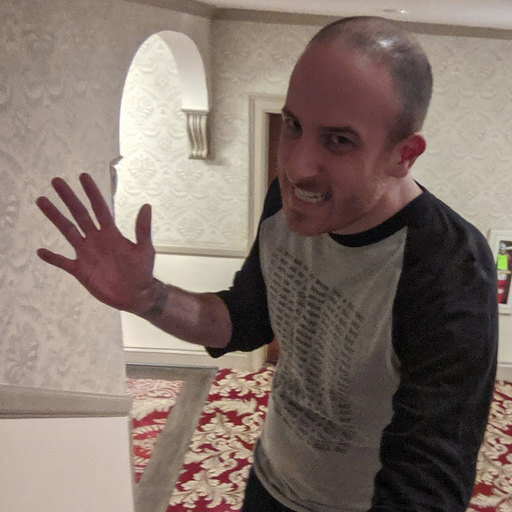 Assistant Managing Editor
NJ native who calls LA home and lives in a Dreamatorium. A decade-plus CinemaBlend veteran who is endlessly enthusiastic about the career he's dreamt of since seventh grade.