Disneyland Reopening: What To Expect Based On What's Happening At Walt Disney World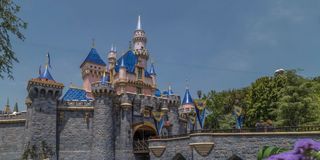 After more than a year of being closed, Disneyland Resort is finally gearing up to reopen. Disneyland and Disney California Adventure will finally be open, as complete theme parks, beginning April 30. But, of course, it won't be quite like it used to be. Yes, there will be many changes because of health and safety guidelines. Masks will be necessary and the parks will likely be full of plexiglass, but those won't be the only changes guests should expect.
Based on visiting Walt Disney World recently, we have a pretty good idea of just the sort of changes we'll likely see to the parts of the park that really make the magic happen for guests. Some attractions will work differently than they normally do, and buying food will likely be quite a different experience. Here are some guesses of what we can expect when Disneyland reopens at the end of April.
Most Attraction Pre-Shows Will Be Gone
The one thing that traditionally sets Disneyland and other Disney Parks apart from their competitors is the attention to detail. It's the way that the attractions really make you feel like you're in another world. Part of the way these rides do that is by making even the act of waiting in line part of the experience. Many popular attractions have pre-show experiences where you watch a short film or have some other experience that is part of setting up the story and the mood. Unfortunately, expect most or all of these to be down in order to allow for the line itself to be socially distant.
At Walt Disney World, attractions like the Twilight Zone Tower of Terror and the Rock N' Roller Coaster Starring Aerosmith simply had you walk through their pre-show space like it was just part of the normal line with nothing going on. There were some exceptions, as Rise of the Resistance still had its holographic Rey there to set up the experience, though there's some question whether Disneyland will even be able to operate its version of the ride. The Haunted Mansion's stretching room was out of commission at Magic Kingdom for the same reason. Disneyland might still run its version, assuming the ride is open at all, as it's necessary to move guests to the main ride.
Mobile Food Ordering Will Be Required
Disney Parks have been promoting the ability to order food from your mobile device for some time. However, today at Walt Disney World, mobile ordering is no longer simply available or even recommended. In places where it is possible, it is required. The process at Walt Disney World is that all guests must, when possible, place mobile orders, and they're not allowed inside the location to get their food until they get a message stating their food is ready for pick-up.
The mobile system works really well. We used it multiple times during our recent trip to Walt Disney World, and even when there were many parties waiting, getting food was quick and easy. Social distancing does becomes something of an issue when you have a lot of people waiting for food, but it all moves so fast that it's rarely a problem.
Some Gift Shops And Dining Locations Will Be Closed
When Disneyland Resort reopens at the end of the month, the parks might open to as little as 15% capacity and certainly no more than 35% capacity. So something like 25% capacity seems likely. While many Disneyland Cast Members will be needed to serve all those guests, the resort is going to still work to remain profitable, and that means only reopening to a degree that's necessary to handle the volume of guests that the park will actually have. So don't expect every aspect of the park to reopen.
When wandering around the Magic Kingdom, especially in early March, we found several gift shops and dining locations still shuttered. Each one usually had a sign on it telling guests where they could go to get similar food or merchandise as what they would have found in the closed location. Of course, that means that, especially when it comes to food, you may not be able to find exactly what you want if a specific location is closed.
There Will Be A Lack Of Seating To Eat
Normally, eating at Disneyland is one of the great joys of being in the park. Whether you're looking for a high end table service experience or just a great snack, it's all there. However, Disneyland is designed for guests to largely be mobile. You grab your churro from the cart and eat it while on the move to your next destination. But that won't be possible at Disneyland. The rule on the ground will be that if you're going to remove your mask to eat, you're going to have to be stationary. That's a problem, as the parks simply weren't designed for that.
While there is some outdoor seating attached to some restaurants, and there will be more at Disneyland then you'll find at Walt Disney World, you may frequently find yourself just leaning up against a wall as you eat because there's no place else to do it. While Epcot had a decent number of tables available because it was hosting the International Flower & Garden Festival, other parks like Magic Kingdom often didn't have much in the way of space set aside to eat outdoors.The rule is important and needs to exist, but that doesn't make it less of a pain.
There are certainly many more small changes that we'll all find when Disneyland reopens in about a month. Some things that are different might even by unique to Disneyland and very much unlike the way Walt Disney World works, just because each resort is abiding by the rules of different state governments. Still, these sorts of changes seem likely. Things are going to be different when the park reopens, and it's unclear exactly when things will truly be back to normal.
Your Daily Blend of Entertainment News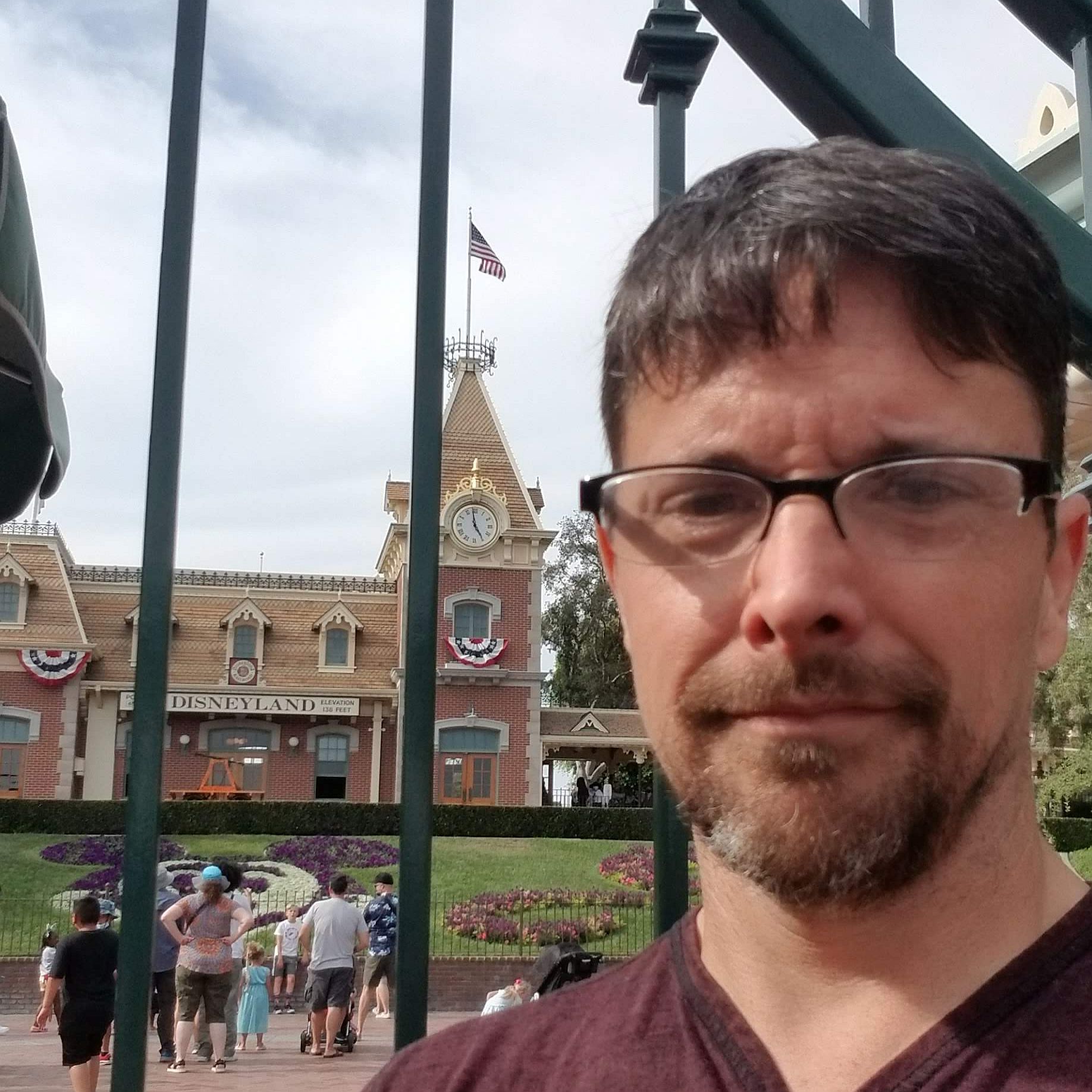 Content Producer/Theme Park Beat
CinemaBlend's resident theme park junkie and amateur Disney historian. Armchair Imagineer. Epcot Stan. Future Club 33 Member.