Dune Hasn't Even Come Out Yet, And I'm Already Worried About The Sequel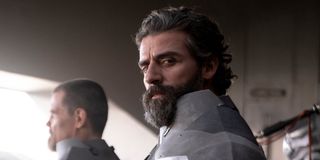 CinemaBlend participates in affiliate programs with various companies. We may earn a commission when you click on or make purchases via links.
In the before times, I was always prone to worrying about things before they happened. I hate to say it, but it's a habit that's stuck with me. This is part of the reason why, while I am hyped for Denis Villeneuve's Dune adaptation, I'm already worried about the sequel. Of course, that's just a piece of the puzzle, as there are several factors presenting themselves as potential hurdles to the continuation that would completely adapt the first book in the Dune series. Here are those stumbling blocks that already have me worried, despite Dune not being due out for another several months.
The First Dune Was Extremely Expensive To Make
How much does it cost to make half of Dune into a major motion picture? Well, if you're going by the budget for Denis Villeneuve's current film, the ballpark is roughly $165 million. But that's only the production budget we see on paper, as advertising and other unknown costs and payouts will undoubtedly push that figure higher. Even if you were to set double the budget as the high mark, $330 million would be the hypothetical figure you'd need Dune to hit to be successful.
While theaters are expected to be opened to full capacity, and vaccinations should allow the business of cinema to climb back to normal, that's still a pretty steep hill to climb. Warner Bros will obviously not settle with merely making $330 million, or anything past a set margin that only the studio has in mind, when it comes to Dune's box office performance. My guess is that if this movie doesn't come closer to the $600 million - $1 billion range, we could be looking at a dire picture for the sequel.
We Still Don't Know If Dune Is Going To Get A Sequel Greenlight
When adapting a massive book like Dune, a new strategy seems to be to break the entire thing into two movies. Unlike those times The Hunger Games or The Divergent Series broke their final installments into two for potential box office returns, Dune actually has enough material to make two apparently standalone films. But that's still risky because that second half is not guaranteed to happen, especially with such an expensive first half.
Stephen King's IT is a perfect example of when this sort of gamble somewhat works. The first half of the story was written and produced as a standalone tale, with the tease for a second film baked into the finale. But it wasn't truly known that IT: Chapter Two was going to happen until IT became a blockbuster, so there was still a chance that audiences would be left hanging when it came to the future of the Losers Club. Then again, when that second chapter did happen, there were some complications that presented themselves in even the most ideal scenario.
Dune's Second Half Might Suffer The Same Fate As Stephen King's IT
As IT and IT: Chapter Two were two separate movies produced in a non-continuous fashion, there were some hitches that caused the quality between films to differ greatly. The big reason for such a difference was because of the fact that both installments had different writers taking on both halves of the Stephen King narrative, yielding one overall story, but vastly different results. Dune has the potential to go the exact same way.
With Dune written by the screenwriting team of Eric Roth, Denis Villenueve and Jon Spaihts, the potential sequel looks as if it'll lose one of those key contributors in a potential second film. As Roth doesn't think he'll be back for the next round, there's no telling how much the story for the next film can and will differ. So there's a chance that we might see another case of one story containing two halves that don't exactly match up in quality, leaving the entire enterprise feeling uneven.
WarnerMedia's Impending Merger Might Cause Dune To Get Lost In The Shuffle
Last, but not least, there's a business scenario that makes the prospects for a second Dune movie even dicier. As WarnerMedia and Discovery are currently navigating a merger, a good deal of attention will obviously be paid to doing all the due diligence to make sure things go off without a hitch. At best, this puts a lot more pressure on Dune to become a hit, as the louder the approval of the fans happens to be, the better the chances are that a sequel will happen.
However, even if Dune does moderately well, this changing of the guard could still mean bad news for Dune 2. Whomever takes over the reins of WarnerMedia and starts to make such decisions in this new potential era of leadership might not see Dune as a priority. As such, the watermarks of success may not ever be enough to convince the new brass that a sequel is worth the time, and thus it could die on the vine.
A lot of moving pieces and factors need to fall into place before we even get an inkling of Dune's future at Warner Bros. And with the film's debut set for October, it's not like any of this is going to be settled in the near future. Still, the trailer for the first half of Frank Herbert's legendary sci-fi opus was pretty damned cool, and I can't help but worry that I'm going to be really into it, only to see another sequel I'm excited about never happen. As if the wait for an Alita: Battle Angel sequel wasn't painful enough.
Still, Dune opens in theaters on October 1 and will be available both in theaters and on HBO Max for its first 30 days. No, those rumors about the simultaneous streaming release being cancelled were false, so you shouldn't be worried in that respect. In fact, if you're not a subscriber yet, you can check out a six month prepaid discount that'll take you roughly through the rest of the year with all the privileges of this grand experiment.
Your Daily Blend of Entertainment News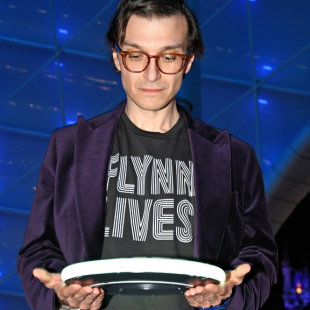 Senior Movies Contributor
CinemaBlend's James Bond (expert). Also versed in Large Scale Aggressors, time travel, and Guillermo del Toro. He fights for The User.