Mark Hamill, Zack Snyder And More Big Names Pay Tribute After Goonies And Superman Director Richard Donner Dies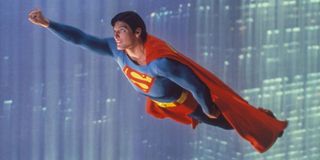 It's always sad when somebody great that so many people admire passes away, but if there's anything that lessens the blow, it's hearing people talk about how much the dear departed meant to so many. That makes the passing of the great Richard Donner, the director of Superman, The Goonies, and the Lethal Weapon franchise, among so many others, a little easier to accept. It seems that every voice in Hollywood is speaking right now about how much they admired him, whether or not they ever worked with him.
Richard Donner died on Monday, July 5 at the age of 91. After directing primarily in television throughout the 1960s, Donner directed The Omen in 1976 and from there moved on to direct Christopher Reeve in Superman, a movie that would have lasting implications on Hollywood in ways that certainly nobody could have conceived of at the time. Among those paying tribute to Donner was the man who took up the mantle of Superman behind the camera, Zack Snyder.
While Richard Donner would make his name directing movies on the big screen, Donner got started in television and he would occasionally return there, directing episodes of Tales From the Crypt as late as 1992. He directed a lot of westerns, like The Rifleman and Have Gun, Will Travel, but he also directed several episodes of Rod Serling's original Twilight Zone, including many of its best known episodes. In 1962 he would direct Nightmare at 20,000 Feet, starring a then largely unknown William Shatner.
William Shatner wouldn't be the only major name that Richard Donner would work with before they were a household name. Star Wars star Mark Hamill joined the chorus of those remembering Richard Donner, as he also worked with the director, on a made-for-TV morality tale called Sarah T. - Portrait of a Teenage Alcoholic. Donner would go on to make The Omen afterwards, while Hamill would make Star Wars a couple years later.
While Superman and its sequel would be the superhero movies Richard Donner will forever be known for, they certainly weren't the only ones he would actually be involved with. Donner and his wife Lauren Shuler Donner would produce the original X-Men movie in 2000 as well as X-Men Origins: Wolverine in 2009. Hugh Jackman also posted his feelings, sending love to Donner's widow and remembering the director's love for rescuing dogs.
That first X-Men movie would also be a major movie for a man who would become an iconic producer in his own right. Kevin Feige's career with Marvel movies would begin with X-Men where he worked with the Donners. However, his connection to them predates even that, as Feige worked as an assistant to Lauren Shuler Donner for a time in the late 1990s.
If there's a movie even bigger than Superman in Richard Donner's career it has to be The Goonies. The film is something of a rite of passage and a film that it seems nearly every young person sees at one point growing up. The script would be one of the first films made from the work of a young Chris Columbus, who credits working with Donner on that film for teaching him how to work with writers after Columbus himself would become a director.
The cast of The Goonies have also reacted to the loss of their director. Sean Astin remembered what it was like working with the man at the age of 12, while Josh Brolin recalled what he called Donner's "perpetual awe."
Certainly, for a man who was part of so many iconic movies, Richard Donner was an inspiration for a host of future directors. One of those is Wonder Woman's Patty Jenkins, who knew Donner personally, but was just in awe of him professionally, considering he put together an impressive body of work in a remarkably short period of time.
For many the legacy of Richard Donner will be a man who could fly. For others it will be a childhood adventure, but it all started with an iconic horror movie, and for Scott Derrickson, it all started with a kid's terrifying smile.
Whether you love horror movies, superhero movies, action movies or family films, Richard Donner left his mark on all of them. The man may be gone, but his work will live on after him, likely inspiring future generations to follow in his footsteps.
Your Daily Blend of Entertainment News
Content Producer/Theme Park Beat
CinemaBlend's resident theme park junkie and amateur Disney historian. Armchair Imagineer. Epcot Stan. Future Club 33 Member.