49-Year-Old Kidnapping Victim Finds Out He Wasn't Kidnapped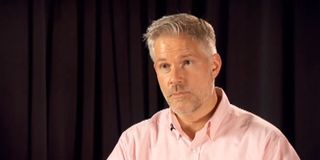 Paul Joseph Fronczak is no sleuth. In fact, the 49-year-old man is a regular Nevada citizen with an extraordinary past. Nearly half a century ago, Fronczak was a baby who was found abandoned in New Jersey. It was a year after a high-profile kidnapping case in the area, and police officers determined the baby's ears were close enough in size and shape to make it likely that he was also the kidnapped child. They turned over Fronczak to the parents of the kidnapped child, Chester and Dora Fronczak, and Paul grew up thinking he was their actual son. Fronczak may be no sleuth, but he did do a little digging, and as it turns out, he was never kidnapped 49 years ago.
The story begins in 1964, just after Dora Fronczak popped out a baby boy in the city of Chicago. A woman dressed as a nurse came into the room to take Fronczak's baby, telling her that a doctor had plans to examine him. The child couldn't be found afterwards, and the Fronczak's were pestured about the kidnapping by the media and other curious folks for months--until the FBI speculated that an abandoned child named Scott found in New Jersey looked just like the Fronczak's kid. This was well before DNA evidence was in use, and a little bit of resemblance likely would have seemed like a great way to close a case and help some grieving parents. The child was turned over to the Chicago couple for care, where the man thrived, grew up, and still appreciates the caretaking his parents gave him over the years.
The only problem is that Paul looks nothing like his parents, who are of Polish and Croation ancestry. According to CNN, about a year ago, Fronczak took a home DNA test with the help of his parents and determined he is not their biological child. He later took other DNA tests that confirmed the initial results, with one technician telling him there was "no remote way" he could be his parents' biological child.
Franczak has submitted his DNA results to Ancestry.com, and is hoping to learn more about who he is and where he comes from, as well as how old he is. By all accounts Fronczak and his family get along great, and he told his parents in an e-mail that he simply has a desire to get to the bottom of the truth. So does the FBI, apparently; the organization has re-opened the case after finding the necessary files, likely hoping to fix the flub they made all the way back in the 1960s.
Franczak also wants to make certain that people know the case is not all about him. Somewhere out in the universe the real Paul Joseph Fronczak is living his life, and he also deserves to know the truth. It's a twisted, strange story, and roughly fifty years after the original kidnapping, there's a whole slew of people still waiting for answers.
Reality TV fan with a pinch of Disney fairy dust thrown in. Theme park junkie. If you've created a rom-com I've probably watched it.
Your Daily Blend of Entertainment News
Thank you for signing up to CinemaBlend. You will receive a verification email shortly.
There was a problem. Please refresh the page and try again.