Celebrity Chef Graham Elliot Names His New Baby Jedediah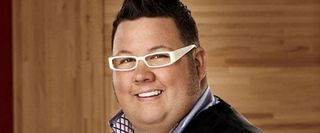 Celebrity chef Graham Elliot has an old English surname for a name, which is pretty cool. As it turns out, he and his wife, Allie, may have a bit of a penchant for old school names. The couple celebrated the birth of their third baby on Saturday by giving the 9 lb. 2 oz. little tyke a pretty big and bold title: Jedediah Lindsay Bowles.
Since Elliot's two other kids have quirky, but not totally wild first names—Elliot's eldest is Mylo and Allie and his other son is named Conrad—it stands to reason to wonder where the name Jedediah comes from. As it turns out, it's Allie's side of the family. In an interview with People, Elliot explains the origin story a bit more in depth.
Names that run in a person's family are always a little special and have a great story behind them, but I wish Elliot had extrapolated out on how Allie's father was bequeathed the name Jedediah in the first place. I've taken the Sporcle "Can you name the top 100 baby boy names of the 1900s" quiz and Jedediah definitely didn't make the cut. I'm sure the history of the name in the family would also make for a pretty interesting tale.
At least we know the couple's baby is in good health and with such good parents, should do well in the future, old school name or no. Besides, at least he'll potentially be able to roll with a nickname like his Grandpa's and go by "Jed."
Your Daily Blend of Entertainment News
Thank you for signing up to CinemaBlend. You will receive a verification email shortly.
There was a problem. Please refresh the page and try again.