Law & Order Director Arrested For Child Pornography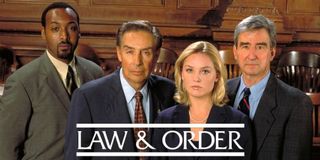 It's never good news to hear about a case of child pornography, particularly when it comes to those working in the filming business. But alas, another case has come to light, and this time it involved prolific TV director Jason "Jace" Alexander. Alexander, known for directing more than 30 episodes of Law & Order has an extensive resume in TV including Rescue Me, Raising Hope and more. But his career is about take a complete 180 if charges against him of promoting child-porn turn out to be true.
The 51-year-old TV director is accused of promoting a video showing a young girl of about 12 or 13 years old stripping and masterbating according to Westchester County DA's office (via NY Post). Alexander allegedly made the video available for viewing in late June on the Torrent network. He is also accused of having a video file of young girl of 6 to 8 years old performing a sexual act on herself. The felony he was charged with counts promoting and possessing an obscene sexual performance by a child. Alexander posted $10,000 bail and will be due back in court in November, but until that time, this scandal is sure to follow the director.
According to CBS New York, an investigator found the child pornography after downloading it from an IP address that they then determined to be Alexander's home. In a press release the DA office confirmed:
The TV director is married to actress Maddie Corman with whom he has three children, and his mother Jane Alexander is a veteran actress with Tony and Emmy awards under her belt. Jace Alexander had most recently been filming scenes for his upcoming DirecTV comedy series Coop. And just last month the Directors Guild of America had elected him second vice-president. It sounds as if the evidence is fairly substantial in this case, and this is not the type of crime that goes lightly, nor should it be. You'd think the director would've learned what was illegal, what with directing a show about law and order, and all.
Your Daily Blend of Entertainment News