Man Wanted for Assault Shares Police Facebook Status, Gets Arrested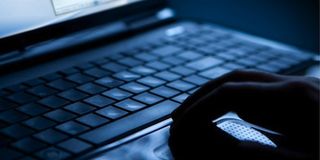 Look, I know how addictive Facebook can be. I can't go five minutes without scrolling through my news feed like some sort of status junkie searching for his next fix. It's pretty ridiculous, particularly when you take into account what's on there. My feed is made up almost exclusively of baby photos, friends of my friends commenting about how the country is going to hell, and sponsored posts from the newest weight loss program. Therefore, I sympathize with those who are unable control their FB urges––well, except for this numbskull, who got arrested earlier this week after sharing a Facebook status that called for his arrest.
According to the Wilkes-Barre Times Leader, 35-year-old Anthony Lescowitch of Freeland, Penn. was arrested Monday after sharing a Facebook post from the local police department, which announced that Lescowitch was wanted for aggravated assault charges and that anyone with knowledge of his whereabouts should call 911.
After posting the status on his wall––where he included a nice, mocking note towards the department––an undercover officer reached out to Lescowitch through a fake profile of an attractive woman, asking if he wanted to meet up. I will give you a gold star if you can predict what happened next.
First, the officer asked Lescowitch if he wanted to meet for a drink, which he declined. But he did say yes to having a cigarette. Unfortunately, when Lescowitch came to the location that was decided on, officers were waiting for him. Unlike his mocking Facebook status, he went quietly.
You can read more about the story over on the Times Leader. Tidbit for current/future fugitives: don't do dumb things on social media
Your Daily Blend of Entertainment News