Vine Star Curtis Lepore On Trial For Allegedly Raping His Girlfriend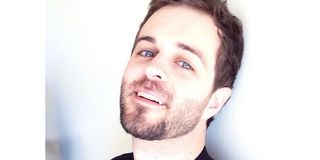 Vine, the social media video sharing service, has stars the same as Youtube. This is a surprise to me, but today we learned that one of its biggest celebs has been accused of raping his Vine girlfriend. Curtis Lepore was in court Tuesday for a hearing wherein he pled not guilty.
From what's being reported the Vine star was arrested last October, and released on $100,000 bail. The couple had met on Vine, and were cheered on by their fans as the relationship grew. When the couple met last summer in NYC it was a major event on Vine. Both Curtis and his girlfriend were Vine celebrities, but this union was followed by a lot of people. The fact that not only is there a Vine celebrity, but two of them, and that their relationship is important to anybody is mind blowing. Youtube shows and celebs make sense, as they're making programs or vlogging. Vine is basically video Twitter.
Apparently Jessi flew to L.A. in order to visit with Curtis, but things went bad and the two broke it off. A few days later while filming a Vine video she got a concussion. Curtis offered to help take care of her until she recovered, and when she fell asleep he allegedly raped her. Let's be perfectly clear gentlemen, if you ever have sex with a woman who is incapacitated and has not allowed you to have sex with her then you are committing rape. Even if it's your girlfriend or wife. I know nothing of the details, nor does anyone else at the moment but those involved.
A lot of people are under the impression that as long as they have a relationship with a girl, and especially if they've had consensual sex in the past, that there's an open invitation for sex. It's not that the woman is in control of the sexual relationship in totality, but she is in complete control of her body. The gray area here could very well be that Curtis believed she gave her consent for the act, but if she had a concussion then she was not in a state to willingly, and with full knowledge, consent to the sex.
The day after the alleged incident the girlfriend cryptically tweeted to her followers:
Curtis' lawyer stated to TMZ that, "Things are not always as they appear and there are two sides to every story."
Staff Writer at CinemaBlend.
Your Daily Blend of Entertainment News
Thank you for signing up to CinemaBlend. You will receive a verification email shortly.
There was a problem. Please refresh the page and try again.