Making a movie in the biopic genre can be a dangerous exercise. Adhere too close to the fabric of your subject and you risk coming across as stiff, patronizing or dull. Veer too far away from your subject's core story, though, and you risk alienating audiences who might come out to see the life of an admired person translated to the big screen.
The best biopics, in my humble opinion, strike a balance between the life led by the film's subject, and the voice of the filmmaker attempting to put those life accomplishments on screen. That's probably why I connected deeply with Julie Taymor's The Glorias, a hefty, unflinchingly opinionated account of journalist Gloria Steinem's life's work that covers 80 years of material, but nimbly dances through the key events that helped make Steinem exactly who she is today.
The Glorias makes terrific use of Alicia Vikander, Julianne Moore and its stellar ensemble.
It's derivative whenever a bioipic marries itself to the traditional formula set by previous works. The early years lead into the accomplishment eras, followed by a descent into inevitable decline. The Glorias circumvents that by casting four women to play noted writer and female-rights advocate Gloria Steinem at different stages of her life – then encouraging them to share scenes, interact, trade off wisdoms or reflect on things that could have gone differently if alternate decisions were made.
Julie Taymor is a visual risk-taker. Her bold decisions won her the Tony when she reimagined Disney's The Lion King on stage (but also backfired as she worked on the controversial stage show Spider-Man: Turn Off The Dark). For The Glorias, she invents an ingenious concept of a bus that carries all four Glorias – Ryan Kiera Armstrong, Lulu Wilson, Alicia Vikander and Julianne Moore – through the highlights of Steinems life. As mentioned, the women converse with each other in between re-enactments, and it provides a window into Steinem that wouldn't be possible in a traditional biopic.
Vikander does the heaviest lifting in The Glorias, establishing the journalist's struggles against sexism and advancements into activism during the tumultuous 1960s. There's a lot of material to mine, and Vikander does an admirable job of personifying Steinem during adversity, passing the baton off to Moore at a time when Steinem had become an elder statesperson for causes she deemed pivotal.
The Glorias is educational without ever being preachy.
You can go into The Glorias knowing very little about Gloria Steinem, and leave the film having a better understanding of the political and social barriers she broke through. But where other screenplays might have stood on a pulpit and lectured the reasons why this person was deemed worthy of a biopic, The Glorias takes a cue from Steinem and leads with its actions.
The more we learn about Steinem, and her forceful push through frustrating inequalities, the more engrossed we become in the feature film. Julie Taymor pulls us deeper into the story as she introduces expertly-cast support characters. Lorraine Toussaint is a force of nature as civil rights advocate Flo Kennedy, and Bette Midler is the ideal choice to play the colorful Bella Abzug, a leader of the Women's Movement who earned the nickname "Battling Bella."
The presence of the bus isn't Taymor's lone flourish – not by a long shot. The director embellishes her historical actions with detours into the surreal. A male talk show host trying to figure out why Steinem didn't yet have a husband gets sucked up in a Wizard of Oz-type tornado and spit right out of the studio while all four Glorias chant about "toil and trouble." But the inspired asides don't steal from the message, which pays tribute to all that Gloria Steinem accomplished on behalf of women.
If anything, The Glorias could have dug deeper into Steinem's psyche, revealing more about the passionate reasons for her activism, or the impact that her parents had on her personality. There are hints toward the influences that sent Steinem down her various paths, and they are picked up and analyzed by Moore and Vikander. But with so much ground to cover, there's only so much The Glorias can do without ballooning to an extreme runtime. I found that it accomplished an awful lot with the space and time it was given.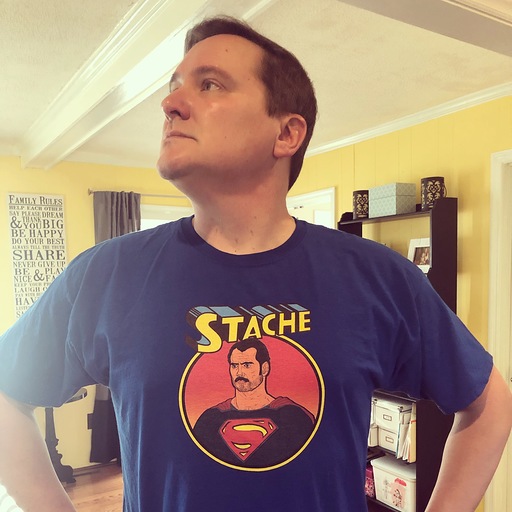 Sean O'Connell is a journalist and CinemaBlend's Managing Editor. Sean created ReelBlend, which he proudly cohosts with Jake Hamilton and Kevin McCarthy. And he's the author of RELEASE THE SNYDER CUT, the Spider-Man history book WITH GREAT POWER, and an upcoming book about Bruce Willis.