It's all too common for a movie that's successful on the festival circuit to become over-hyped by the time it's ready for theatrical release, but that's not the case for writer/director David Lowery's Ain't Them Bodies Saints, which debuted at Sundance at the beginning of this year. Armed with blistering performances, an engaging narrative and some stunning cinematography and direction, it may very well end up being one of the best of the year.
The story begins as outlaw lovers Bob Muldoon (Casey Affleck) and Ruth Guthrie (Rooney Mara) see their careers in crime come to an end following a bloody shootout with the cops. While Ruth, who is also pregnant with Bob's daughter, is able to get away clean without any jail time, Bob is sentenced to 25 to life. Four years later, Bob can no longer take being away from Ruth and his child, and he breaks out of prison so that he can make the long trip back home and reunite with them. But as news of Bob's escape hits the news nationwide, Ruth is forced to make an important decision about her own future and the future of her family, as it could all come crashing down with Bob's return.
Because of the way the film is structured and the story is told, Ain't Them Bodies Saints needs the audience to understand and recognize the love between the two leads - and Mara and Affleck get the job done perfectly. Right from the very first scene of the film you not only see actors truly melting into their characters, you see them spark remarkable chemistry with one another, making the individual performances seem that much greater. Both actors flesh out their characters emotionally and powerfully, always making the audience care about what is going to happen in the next scene.
But Bob and Ruth are also in an odd love triangle, with Ben Foster as a local cop who develops an affection for Ruth, while well aware of her criminal past and the fact that Bob is on his way to find her. Foster has played a lot of intense, unhinged characters in the last few years, but this film gives him the chance to do something completely different-- an opponent for our hero, Bob, but a guy who takes such good care of Ruth and her daughter that he's damn near impossible to root against.
Lowery's script and the great performances create an awesome emotional tug of war within the film's narrative, with Bob's powerful love for Ruth and their daughter conflicting with the peaceful life Ruth has built in his absence, and the promise of chaos that Bob's return would bring. As the movie changes back and forth between perspectives-- Ruth waiting for Bob 's arrival, Bob making his way through the Texas countryside to find her-- it challenges the audience to side with the passionate heart or the logical mind. It's admittedly a central conflict without a whole lot of action, and Lowery maintains a very deliberate pace throughout the entire film, but the characters and honest emotion are worth investing in. 
Ain't Them Bodies Saints is a magnificent, all-too-rare blend of a brilliant script with absolutely stunning aesthetics. Lowery bathes the film in a light sepia tone that lets movie-goers feel the Texas grit in the air, and the director takes full advantage of his beautiful setting, capturing everything from the rough wilderness that Bob has to trek across to the broad, seemingly-endless skies. Lowery also has an incredible sense for lighting a scene, whether he's casting shadows in the dark or completely flooding the lens with a sunbeam. He is even able to lend the movie a great timeless quality by completely ignoring all technology, which, to a strange degree, actually makes the movie feel almost like a classic western.
It is always amazing to watch the emergence of a new, talented filmmaker, and judging from Ain't Them Bodies Saints Lowery definitely has the goods. While it may not be for everyone due to its slow-burn plot the movie is a showcase of talent in every department, and an excellent display of potential.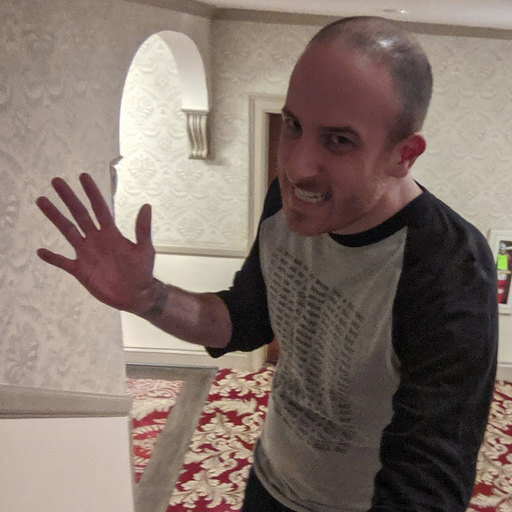 Assistant Managing Editor
NJ native who calls LA home and lives in a Dreamatorium. A decade-plus CinemaBlend veteran who is endlessly enthusiastic about the career he's dreamt of since seventh grade.