Gotham Season 4 Just Cast One Of Batman's Most Bizarre Villains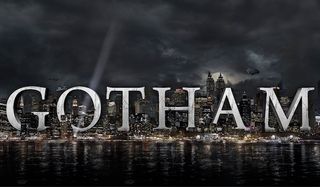 Fox's Batman prequel Gotham has always enjoyed cramming itself with a plethora of classic Batman villains in any given season. Season 4 will have the likes of Solomon Grundy, Scarecrow, and more of the previously introduced Ra's al Ghul, as well as returning faves like Penguin and Riddler. Not content with that list, Gotham will be adding one of the most explicitly demented Batman villains to the new season. Get ready to meet Professor Pyg this fall, as Fringe vet Michael Cerveris has been cast for the freaky role.
Gotham is adding the Tony Award-winning Michael Cerveris as the insane Professor Pyg, and he'll take on a multi-episode arc at some point when Season 4 arrives. Per TVLine, further details about his role in the show are unknown at this time, but the character's history tells us a lot of what we'll probably need to know.
You'd be forgiven for not immediately knowing who Professor Pyg is, as he's a relatively obscure B-List Batman villain who has seen some rising clout over the last few years due to appearances in animated Batman TV shows and video games. The sadistic villain's real name is Lazlo Valentin, who was a skilled surgeon that suffered a psychotic break and developed an alternate personality called, you guessed it, Professor Pyg. He forms the Circus of Strange and travels around the country to conduct twisted experiments to make others "better."
His signature plans include turning his victims into his Dollotrons -- genderless, lobotomized people with doll masks permanently sewed to their face. They obey his every command due to the use of mind-altering drugs. It's really messed up, and anything involving a plain white doll mask is sure to cause audience squirms. He was created by writer Grant Morrison with the goal of making one of the most insane characters that has ever faced Batman. Good luck with that, Gotham!
A face that's more familiar to stage audiences than TV audiences, Michael Cerveris' has been a Broadway regular for almost 25 years. On the small screen, though, he's probably most well known as the mysterious Observer dubbed September on Fringe, but he's racked up other recent roles as well, through appearances on The Good Wife and Amazon's new series, The Tick.
We can't wait to see what Michael Cerveris brings to this bonkers role, and if you'd like a testament to just how uncomfortable Professor Pyg is, look no further than his appearance as a side mission in the video game Batman: Arkham Knight. You have to fight his army of mindless doll people (who don't stay down) while he signs opera music. You can watch that in the video below.
Gotham Season 4 premieres on Fox on its new night, Thursday, on September 21, at 8:00 p.m. ET. Gotham isn't the only show hitting this fall, so for everything you need to pay attention to, check out our fall season release schedule.
Your Daily Blend of Entertainment News