The 20 TV Channels People Are Most Willing To Pay For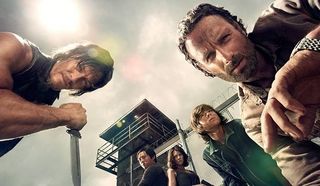 The years of cable and satellite's domination over TV-viewing consumers is slowly getting balanced by a host of new plans that allow customers to pick and choose the channels they want to subscribe to, whether it's network-specific like Showtime's upcoming service or a broad grouping like Sling TV offers. Chances are, you've given some thought about what channels you would want if you got to choose it a la carte style, and a recent survey offered some fairly surprising results about what options the majority of people would choose.
According to a new report from Digitalsmiths, which surveyed over 3,100 people in the U.S. and Canada, here are the 20 networks that topped the list, revealing some choices that I never would have expected. Particularly the one at the bottom of the list.
20. ESPN
Biggest Draws: Sportscenter, Monday Night Football
I had ESPN as my choice for top cable network a while back, so its place at #20 kind of floored me. Maybe people just prefer to watch live sports on other networks rather than endless amounts of coverage. What's happening here?
19. FX
Biggest Draws: American Horror Story, Fargo
With Sons of Anarchy no longer around to bring the network massive ratings, it's possible that some people don't view it as a must-have channel anymore. But with Kurt Sutter's new show The Bastard Executioner and the AHS spinoff American Crime Story coming, I'm betting more people would miss the channel if it were gone.
18. TLC
Biggest Draws: 19 Kids and Counting (assuming it's not canceled), Say Yes to the Dress
TLC has recently found itself at the center of some controversies involving molestation, with both 19 Kids and Counting and Here Comes Honey Boo Boo getting pulled from the schedule in the last year. Should the former get its planned spinoff, it's likely TLC will continue to strive with its slate of oddball reality programming.
17. TNT
Biggest Draws: NBA basketball, Major Crimes
TNT is good for a lot of stuff, from a burgeoning slate of original series to a sizeable lineup of acclaimed dramas on repeat, not to mention their deals with the NBA, NCAA and golf. Things are only going to get better when the superhero-tinged Titans and the Ed Burns cop drama Public Morals make their anticipated debuts.
16. HGTV
Biggest Draws: House Hunters, Brother Vs. Brother
We're a country that loves the concept of the home and everything that goes along with it, so it's no surprise that HGTV is in here. I wonder if the people that would lose the channel would substitute their enjoyment of Fixer Upper and Design on a Dime by becoming hardcore viewers of This Old House again.
15. TBS
Biggest Draws: MLB baseball, American Dad
It almost always surprises me how many people watch TBS, despite it not having much to go on by way of original programming, but it has deals with a slew of syndicated hit comedies like Seinfeld and Everybody Loves Raymond whose reruns are timeless. And it doesn't hurt when you have Conan and MLB baseball on your side.
14. The Weather Channel
Biggest Draws: Wake Up With Al, Local on the 8s
Now that the Internet has made checking the weather easier than stepping outside, all it takes is a quick peek at a computer, phone, smart watch or TV menu to figure out what the forecast looks like. That said, you can't take a network like The Weather Channel down without a fight, and a crop of new series over the past few years has made weather lovers happier than ever.
13. Animal Planet
Biggest Draws: Natural World, Meerkat Manor
Like many other channels whose beginnings were focused more on docu-style series over ratings-grabbers, Animal Planet has become a network that will produce any kind of show imaginable, such as programs like My Cat from Hell, Pit Bulls and Parolees and Treehouse Masters. And because people love animals and the outdoors, the network shows no signs of losing popularity.
12. Food Network
Biggest Draws: Diners, Drive-Ins and Dives, Chopped
One of the ultimate "put it on while doing stuff around the house" channels, Food Network offers viewers not only a chance to learn how to cook tasty food from all kinds of cultures, but also shows them where to find the best spots to eat around the country (and sometimes the world). It's a good thing you don't gain weight just from watching.
11. AMC
Biggest Draws: The Walking Dead, Better Call Saul
With The Walking Dead standing tall among the highest-rated shows on TV right now, it's surprising that AMC didn't crack the top ten, and I'm guessing that may change a little, depending on how well the spinoff Fear the Walking Dead does. I'm sure Season 2 of Better Call Saul will bring in bigger audiences than the first, and the prospect of a Preacher series could do them well also.
10. Comedy Central
Biggest Draws: The Daily Show, South Park
Everybody loves to laugh, so it makes perfect sense that Comedy Central would be among the most popular networks on TV. With critically acclaimed gems like Inside Amy Schumer and Key & Peele, as well as crowd-pleasers like Tosh.0 and Drunk History, there's something here for everyone. Reruns of It's Always Sunny in Philadelphia are never a bad thing, either.
9. HBO
Biggest Draws: Game of Thrones, True Detective
HBO already has its own standalone service called HBO Now, and it's currently in the midst of the greatest programming era of its existence, with comedies like Veep and the upcoming The Brink being balanced by dramas like The Leftovers and the ratings monster Game of Thrones. Add to that the massive movie library and upcoming shows like Westworld, and there's no question who the king of premium cable is.
8. PBS
Biggest Draws: Downton Abbey, Sesame Street
This is another one of those results that surprised the hell out of me, as I don't often think of PBS as being a channel necessary for my daily life. That said, I have young children that adore PBS Kids shows, and I grew up watching things like Nature, Austin City Limits and Great Performances, so maybe I should be more surprised that I'm surprised by it.
7. FOX
Biggest Draws: Empire, American Idol, Sports
Finally, we get to one of the major broadcast networks, and it's not exactly shocking that Fox is on the bottom of the heap. (To be fair, The CW came in at #39.) Fox has a little bit of everything for everyone, from NFL and NASCAR to Gotham and Bones to a bunch of reality shows like Hell's Kitchen and So You Think You Can Dance. Throw in all of the animated fare and Brooklyn Nine-Nine, and it's everything one could hope for, so long as they don't cancel all of it.
6. National Geographic Channel
Biggest Draws: Science of Stupid, Wicked Tuna
Here I am, stumped again to see a network like Nat Geo making it as close as possible to the top five without breaking in. This channel offers loads of sciencey shows about travel, weather, the Earth and technology, mixing that with loads of shows about animals of all shapes, sizes and locations. There's something for everyone, and apparently everyone loves the shit out of it.
5. History Channel
Biggest Draws: Vikings, Pawn Stars
I'm so glad that History Channel started creating original scripted series, as its shift some years back from historically relevant docuseries to garbage like Ancient Aliens was off-putting. But there are obviously plenty of people out there who love the network's brand of reality TV, and there's still more than enough infotainment on there to rope other audiences in by the living room-full.
4. NBC
Biggest Draws: America's Got Talent, Law and Order: SVU
Though NBC doesn't have much going anymore for people who love comedy, their drama library is pretty stacked, with the spinoff-producing Chicago Fire and acclaimed shows like Hannibal and The Blacklist. Their reality TV lineup is just as plentiful, with The Voice, The Biggest Loser and The Apprentice also serving as dependable ratings winners. Throw in Sunday Night Football and all of their other sports coverage, and it's no shock that NBC is still must see TV.
3. CBS
Biggest Draws: The Big Bang Theory, Criminal Minds
Like HBO, CBS has its own standalone streaming service in CBS All Access, where subscribers can find its massive library of top-rated dramas like NCIS, the soon-to-be-ending CSI, and Person of Interest, as well as comedies like Mom and Mike & Molly. It doesn't hurt that people can't get enough of the NFL, the lineup of news programs, and long-lasting reality shows like Big Brother and Survivor.
2. Discovery Channel
Biggest Draws: Mythbusters, Shark Week
What the what? I figured Discovery would make it into the top 20, but I never would have guessed that it would be the #2 most wanted network overall, with 62% of those surveyed saying they would want this in their lineup. Shows like Moonshiners, Naked & Afraid and Amish Mafia don't seem like they make for necessary viewing, but then maybe this is all related to Shark Week and the plethora of beastly programs.
1. ABC
Biggest Draws: Grey's Anatomy, Scandal
When it comes to TV viewers, apparently ABC is the total package. You've got the Shonda Rhimes dramas, racially diverse comedies like Black-ish and Fresh Off the Boat, the Marvel series Agents of S.H.I.E.L.D. and Agent Carter, and reality shows like The Bachelor and Dancing with the Stars. Oh, and I guess people also like their multi-sports offerings and respected news programs like 20/20 and Good Morning America. Can't beat it.
Let us know in the comments which of these networks you'd absolutely have to have in your lineups. Would ABC be your most-wanted network?