What All The Former Criminal Minds Cast Members Are Doing Now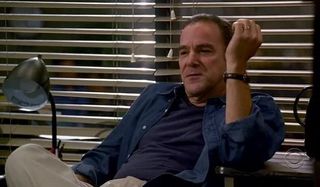 After what will have been a decade and a half on television, Criminal Minds will come to an end. As fans count down the days until the series' conclusion, let's take a look back at the past cast members who helped make it as successful as it's been over the years, and what they've been up to since leaving the program.
Mandy Patinkin - Jason Gideon
Mandy Patinkin's Jason Gideon was the one to kick it all off, as Jason Gideon served as Criminal Minds' Senior Supervisory Special Agent for 3 seasons. Unfortunately, Gideon eventually became disillusioned by the consequences of his and the team's failures, and Dr. Reid arrived at his cabin to find his badge and a note that he was off to find happy endings again. Gideon was later killed off in a Season 10 storyline off-camera.
In real life, Mandy Patinkin's exit wasn't fully explained until years later when the actor referred to Criminal Minds as the "biggest public mistake he ever made." Patinkin was disgusted with the amount of rape and murder showcased on the program and told New York Magazine (via Deadline) it was "destructive to his soul and personality." Patinkin offered no judgment towards those who enjoy the show but did question if it was something folks should be watching before bed.
Mandy Patinkin kept busy after his exit from Criminal Minds in many roles, and his longest television stint by far has been as Saul Berenson on Homeland. That ride is coming to an end after Season 8 and is scheduled to air Summer 2019. Patinkin doesn't have a ton on the horizon following that, but a new film he's in called Before You Know It is premiering at the Sundance Film Festival on January 27.
Lola Glaudini - Elle Greenaway
Elle Greenway had a rougher run than some members of the B.A.U. as she was attacked by a criminal the team was investigating. The emotionally scarring incident was the start of what evolved into a mental breakdown in which Greenaway shot and killed a serial rapist unprovoked. She escaped the incident without charges but resigned from the B.A.U. in Season 2 just as Hotch was planning to fire her.
Lola Glaudini's short run on Criminal Minds turned into quite a run on film and television, with her playing a part in quite a few high profile shows. Audiences can spot her as Anita Novak on Showtime's Ray Donovan, or possibly as Polly Hinton in a future episode of Marvel's Agents of S.H.I.E.L.D. Glaudini is also in the Minka Kelly film She's In Portland, which is due out in 2019.
Thomas Gibson - Aaron Hotchner
Supervisory Special Agent and B.A.U. Unit Chief Aaron Hotchner was with the show from the start and experienced some crazy things. This included the collapse of his marriage and murder of his ex-wife, but Hotchner persevered and kept his cool to bring down bad guys. Hotchner's ride came to an abrupt end as the character went into witness protection in Season 12 to protect his son. Hotchner ultimately left the B.A.U. to become a full-time father.
While it was an incredibly rushed exit for such a beloved Criminal Minds character, it was also inevitable as actor Thomas Gibson was fired following a physical altercation with a writer on the show's set. Fans have asked for a "Hotch" return since then, but responses from showrunner Erica Messer on whether or not that will happen even in light of the show's cancellation have been non-committal.
Thomas Gibson's once-thriving Hollywood career has somewhat stalled since his Criminal Minds removal, with one on-screen performance happening in Aisha Tyler's film Axis. Gibson's also involved in a television project called Shadow Wolves, which has a two-part pilot that's been circulating Hollywood for some time now. It hasn't been picked up yet, so fans of Gibson will need to wait and see if another project comes, or Criminal Minds decides to bring him back for the final season.
Shemar Moore - Derek Morgan
Derek Morgan was the low-key superstar of Criminal Minds, as the Northwestern Quarterback-turned-Supervisory Special Agent was the strength of the B.A.U. when the situation called for it. He would eventually step into the role of Unit Chief, albeit that run came to an end once the Boston Reaper was captured. Morgan eventually resigned from his position to care for his family, and brought his 13-season run to an end.
Criminal Minds viewers probably already know where to find Shemar Moore, as the actor's exit led to his run in CBS' S.W.A.T. Fans can catch him there, or if they're the type who appreciates animated superhero adventures, can hear Moore's voice in the animated feature Reign of the Supermen, which is out Tuesday, January 29.
Rachel Nichols - Ashley Seaver
FBI cadet Ashley Seaver was one of Criminal Minds' more interesting additions to the team as she grew up with a father later discovered to be a horrific serial killer. It was an interesting plot, but one that didn't run that long. Seaver was in and out of the CBS procedural in Season 6. Seaver was permanently out of the team in Season 7 and was said to have transferred to a domestic trafficking task force.
Rachel Nichols' run on Criminal Minds was short, but her career since then has been long. More recently, Nichols was seen on the DC Universe series Titans as Angela Roth, and has had recurring and guest spot roles on shows like The Librarians and Taken. Nichols is currently involved in a film called The Adventures of Buddy Thunder that's in pre-production, and audiences should expect to see her appear in more shows if 2019 is like past years.
Jeanne Tripplehorn - Dr. Alex Blake
Although Dr. Alex Blake was a Linguistics expert and new addition to Criminal Minds in Season 8, she had some past history with the B.A.U. long before her rejoining. Blake ultimately sought redemption for the events that led to her early retirement, and found them but at a terrible price. Two seasons later Blake became especially rattled when Reid almost died protecting her and handed in her badge not long after.
Jeanne Tripplehorn took a break from acting after Criminal Minds, then resurfaced in 2017 with a couple roles in 2018 as well. She hasn't had much to do with television but appeared in the films We Only Know So Much and Gloria Bell in the past year. The fact Tripplehorn hasn't done television since 2014 may mean she's a question mark for a potential return, although who knows what she may or may not be up for.
Jennifer Love Hewitt - Kate Callahan
Jennifer Love Hewitt's Kate Callahan was another one-and-done addition to the B.A.U., as the true blue FBI agent was added in Season 10. Kate and her husband were the guardians of her niece, whose parents died as a result of the attacks on September 11. Kate was pregnant throughout the season, and almost got taken away by human traffickers. She was saved and decided to take time away to be with her family.
Jennifer Love Hewitt's break from acting lasted much longer than a year, and audiences haven't seen her until recently on Fox's Ryan Murphy drama 9-1-1. Hewitt's Maddie Kendall was added in Season 2 and used to fill the void left by Connie Britton, who did not return as a series regular. Of course, Hewitt's run in Hollywood was well established before her guest spot on Criminal Minds, so viewers can always check out her work from that era too.
Damon Gupton - Stephen Walker
Stephen Walker joined the B.A.U. in Season 12, and was meant to help out with the team's ongoing battle against Mr. Scratch. Despite his extensive experience in the field, Walker ended up falling prey to Mr. Scratch and died as a result of his injuries following an accident with a semi-truck.
Actor Damon Gupton has kept busy since exiting Criminal Minds and can be seen in projects such as Dirty John, or The CW superhero series Black Lightning. Audiences will see a fair bit of him on the latter series, as his character Bill Henderson has become one of the hero's closest confidants. Fans will have to settle for those shows, because it doesn't seem likely Criminal Minds will be bringing him back to life for the final season.
Criminal Minds (opens in new tab) airs on CBS Wednesdays at 10:00 p.m. ET. To see what else is on television around that time or to see what's premiering in the days to come, visit our midseason premiere guide.
Your Daily Blend of Entertainment News
Mick likes good television, but also reality television. He grew up on Star Wars, DC, Marvel, and pro wrestling and loves to discuss and dissect most of it. He's been writing online for over a decade and never dreamed he'd be in the position he is today.