What Has Ashton Kutcher Been Up To Since That '70s Show?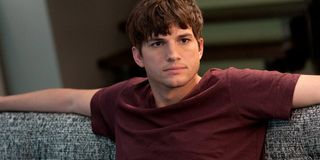 To many people, Ashton Kutcher will never be perceived as anything other than Michael Kelso. It is a condition that affects many fans of the hit sitcom That '70s Show unable to see past the actor's performance as the unbelievably dimwitted Point Place teenager, assuming that is the extent of his range.
Believe it or not, as Michael Kelso would also describe himself, Ashton Kutcher is "a very complex man." Born Christopher Ashton Kutcher in Cedar Rapids, Iowa, on February 7, 1978, the model-turned-actor has found incredible success outside of That '70s Show, from starring in and producing hit movies and TV series, like The Ranch on Netflix, to leading the fight against human trafficking.
Few would ever believe that an actor involved in such epics like What Happens In Vegas or Dude, Where's My Car? would go on to accomplish what he has onscreen and off since bidding farewell to That '70s Show in 2005. So, just what exactly has Ashton Kutcher been up to since?
Ashton Kutcher Produced Punk'd And Other Reality Shows
Even before parting ways with That '70s Show, Ashton Kutcher was already making waves in the entertainment industry from a whole different angle. In 2000, Kutcher and his friend Jason Goldberg launched their own production company, Katalyst Media.
Before its permanent closing, Katalyst Media made Ashton Kutcher into a model-turned-actor-turned-media-mogul, backing projects like his 2004 time travel thriller The Butterfly Effect or the short-lived, but acclaimed, 2008 ABC comedy, Miss Guided. However, he and Jason Goldberg found their bread and butter in reality television.
With Katalyst, the duo would develop MTV's massive hit Punk'd, which saw the revival of the hidden camera prank show (and the birth of the trucker hat trend) by making victims out of various celebrities. The show was also hosted by Ashton Kutcher and ran from 2003 to 2007 before its short-lived reboot in 2010, hosted by Justin Bieber, followed by a 2012 version featuring a rotation of celebrity guest hosts. Another reboot is apparently on the horizon for the mobile streaming platform Quibi.
Ashton Kutcher and Jason Goldberg would repeat the hidden camera concept with projects like You've Got A Friend, The Real Wedding Crashers, and Room 401, which added a horror-themed twist, a la Scare Tactics. They let the cameras go exposed with the creation of Beauty and the Geek, a unique take on the reality dating competition that paired attractive young women with men of average looks, but above average smarts, for what was then The WB.
Even with Katalyst gone, both Ashton Kutcher and Jason Goldberg have not stopped making their own passion projects. Kutcher does not just star on Netflix's The Ranch, but also serves as executive producer, and Goldberg recently directed a low-budget found footage horror movie, Afraid, and is developing a docuseries inspired by the Mila Kunis comedy, Bad Moms.
Ashton Kutcher Replaced Charlie Sheen On Two and a Half Men
Just when Ashton Kutcher thought he was out of the sitcom game, Chuck Lorre pulled him back in. The former That '70s Show star returned to the world of multi-camera television in 2011 by replacing the fired Charlie Sheen as the co-lead in Two and a Half Men.
Ashton Kutcher played Walden Schmidt, a billionaire who strikes up an unexpected friendship with Alan Harper (Jon Cryer) after the death of Charlie Harper (Sheen). Walden then decides to purchase Charlie's beach house and allows Alan to move in with him.
Despite receiving harsh criticism from Charlie Sheen for his performance, Ashton Kutcher's first episode on Two and a Half Men, the highest rated sitcom on television at the time, pulled in its highest ratings ever with 28.7 million viewers tuning in. Kutcher remained a series regular on the show until it ended after 12 seasons in 2015.
Not fully cured of the sitcom bug following Two and a Half Men's finale, Ashton Kutcher's next venture into acting and executive producing would be yet another multi-camera show, this time for Netflix. The Ranch, which premiered in 2016, focuses on a dysfunctional family in rural Colorado and stars Kutcher and fellow That '70s Show alum Danny Masterson (until his exit following sexual assault allegations). The series will reportedly end after its fourth season in 2020.
Ashton Kutcher Has Appeared In A Lot Of Romantic Comedies
As an actor, Ashton Kutcher legacy will most likely be immortalized by his work on sitcoms. While his biggest hits have been TV comedies, he still has kept himself relevant on the big screen… mostly in comedies, especially ones of the romantic persuasion.
Ashton Kutcher had four romantic comedies under his belt even before he left That '70s Show, with 2003's Just Married and My Boss's Daughter, and A Lot Like Love and the Guess Who's Coming To Dinner? remake, Guess Who, both in 2005. In 2008, he continued the hot streak with What Happens In Vegas, in which he and Cameron Diaz drunkenly get married during a weekend in Sin City.
In 2010, romantic comedy queen Katherine Heigl played the unwitting wife of a former government assassin (Ashton Kutcher) in Killers. That same year, Kutcher starred in Valentine's Day, his first appearance in Hollywood's series of Americanized Love Actually remakes, followed by New Year's Eve in 2011.
As of now, Ashton Kutcher's last romantic comedy role was as a man who agrees to have a non-romantic sexual relationship with his best friend (Natalie Portman) in 2011's No Strings Attached. Coincidentally, his future wife, Mila Kunis, starred in Friends With Benefits, a comedy with essentially the same plot, that same year. Even more bizarre, their real-life romance began a similar way, but more on that later.
Despite his frequent casting in romantic comedies, Ashton Kutcher is not just the male Katherine Heigl. He has earned a respected reputation as a serious actor in films such as The Butterfly Effect, the coast guard drama The Guardian, and one film that many would call the role of a lifetime… until it was done again to higher acclaim two years later.
Ashton Kutcher Played Steve Jobs (Before Michael Fassbender)
In 2013, Ashton Kutcher was still seeing ratings success on Two and a Half Men when he was chosen to lead a biopic of one of the most influential figures of the 20th century, Steve Jobs. The film, called Jobs, traced the tech pioneer's life from dropping out of Reed College through his rise, fall, and rise again as CEO of Apple.
Despite his 2014 Razzie nomination for the role, Ashton Kutcher was widely praised for his portrayal of Steve Jobs, sharing a close resemblance with the late innovator and effectively capturing his mannerisms, but the movie itself fell short in terms of overall success. Grossing more than $16 million at the box office, Jobs was also criticized for lacking depth and overcompensating with sentimentality for Steve Jobs, earning a 28% on Rotten Tomatoes.
Two years later, Michael Fassbender gave an Academy Award-nominated performance as the lead in the Aaron Sorkin-penned Steve Jobs. The loose and highly stylized account of the tech innovator's life, directed by Danny Boyle, earned more than $17 million domestically and a cumulative Rotten Tomatoes score of 86%.
Whoever did justice to Steve Jobs onscreen better is really up for you to decide, but I would doubt that Ashton Kutcher pays any mind. He had his own real-life ambitions in technology to concern himself with.
Ashton Kutcher Has Worked To Help Improve The World Through Technology
Despite having a reputation early in his career for playing characters of below average intelligence, Ashton Kutcher actually graduated from the University of Iowa with a degree in biochemical engineering. On top of that, he is the co-founder of tech-based media company A Plus and a general partner to investing firms Sound Ventures and A-Grade Investments.
Ashton Kutcher co-founded A-Grade and, later, Sound Ventures with Guy Oseary to invest in technologies to help solve common issues and break boundaries. The venture capital firms have pooled money into companies such as Spotify, Uber, Airbnb, Shazam, Couple, and SoundCloud.
Ashton Kutcher has also been extremely vocal and adamant in his crusade against human trafficking, as one could tell from his testimony in front of Congress in 2017, which you can watch clips of here:
To combat these problems, in 2009, Ashton Kutcher and ex-wife Demi Moore founded the DNA Foundation, later renamed Thorn in 2012. It is an anti-human-trafficking organization intent on developing digital tools to combat the sexual exploitation of children.
Thorn has been instrumental in the recovery of thousands of human trafficking victims and the identification of thousands of predators to this day, something that Ashton Kutcher is very proud to be a part of, especially as a father. Speaking of which...
Ashton Kutcher Became A Parent With Wife Mila Kunis
Eric and Donna's relationship may have been the core onscreen romance on That '70s Show, but Ashton Kutcher's Michael Kelso and Mila Kunis' Jackie Burkhart were the couple with the more amusing moments in the show's run, especially when life began to imitate art, in more ways than one.
As I have previously mentioned, Ashton Kutcher and Mila Kunis starred in two separate films about friends with benefits that were both released in 2011. After Kutcher's divorce to Demi Moore was finalized in 2013, Kunis, his friend and former onscreen sweetheart, happened to be single as well.
The actors decided to live out their No Strings Attached and Friends With Benefits roles and engage in a non-romantic, sexual relationship. It quickly turned led to genuine romance and the birth of daughter Wyatt Isabelle Kutcher in 2014. In 2015, Ashton Kutcher and Mila Kunis tied the knot.
The stars became parents a second time in 2016, with the birth of son Dimitri Portwood Kutcher. Today, Ashton Kutcher and Mila Kunis live as one of Hollywood's most beloved couples.
It may still be difficult to believe that a man who rose to stardom playing a dim-witted, promiscuous, self-obsessed stoner teenager would become one of Hollywood's most respected actors, a tech innovator, and an avid philanthropist, but that is the best way I can think of to define Ashton Kutcher. Who knows what he will accomplish next?
Your Daily Blend of Entertainment News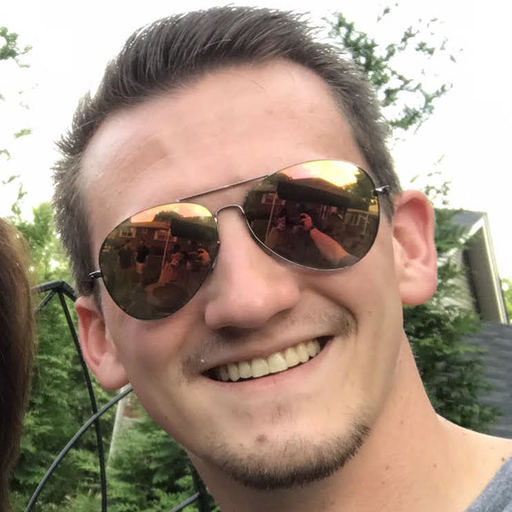 Jason has been writing since he was able to pick up a washable marker, with which he wrote his debut illustrated children's story, later transitioning to a short-lived comic book series and (very) amateur filmmaking before finally settling on pursuing a career in writing about movies in lieu of making them. Look for his name in almost any article about Batman.