Family Guy May Not Be Phasing Out Gay Jokes, After All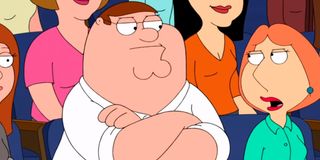 When it comes to crude and potentially offensive jokes on television, few shows are better at crossing the line than Family Guy. That said, even the most offensive series can have its limits, and it seemed Family Guy had found its boundary when statements were made that it would be phasing out jokes offensive to the LGBTQ community.
For some background, this thought started back when Family Guy aired an episode back in January in which Peter Griffin and President Donald Trump went back and forth on who has been more harmful to society. The fictional Trump pointed out that Family Guy teaches school children many jokes offensive to black, Jewish, and gay people, to which Peter said the following:
Following the episode, executive producer Alec Sulkin said there was some truth to the statement. Sulkin compared Family Guy in 2005 and 2006 to the more modern episodes, and said that there's been some jokes they made then they now would consider unacceptable to run. Sulkin's words were backed by Rich Appel, who told TVLine the shift was a natural response to change in culture.
Now it seems the animated series may not be phasing out gay jokes after all. A recent episode called "Disney's The Reboot" featured some commentary that referenced previous statements made about Family Guy joking about the gay community. The episode, which centered on a focus group previewing Family Guy spinoffs, had one group member make mention of those statements, and Peter responded.
Now, there's some dispute on whether that was a reference to what Peter Griffin said in the January episode, or what the show's executive producers said following the episode. In either case, it has been noted that Family Guy has continued with jokes since then that some would consider insensitive to the LGBTQ community.
As an example, a recent storyline featured Brian dating Joe's father, who is transsexual. Brian was ashamed of the fact he was dating a transsexual woman, though there was no reciprocal shame on the part of Ida for dating a talking dog. Granted, Brian has dated humans on Family Guy before without the taboo of bestiality being broached, but the story line didn't seem in line with the original statements from the Family Guy team. Perhaps some clarity will surface on the show's stance after this recent episode.
How Family Guy Would 'Reflect The Times' If It Came Out Today, According To Seth MacFarlane
Family Guy airs on Fox Sundays at 9:30 p.m. ET. As this fall season continues on, be sure to stick with CinemaBlend for all the latest happening in the world of television and movies.
Your Daily Blend of Entertainment News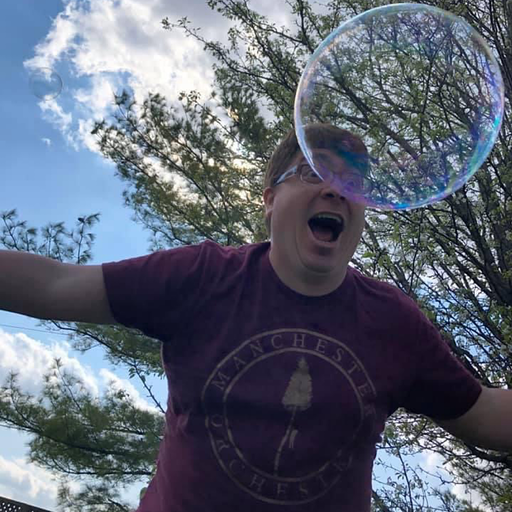 I like good television but also reality television. His day largely consists of balancing his workload between reporting on the latest and greatest news in Star Trek and other sci-fi, as well as 90 Day Fiancé, WWE, Big Brother, and more.