Jeopardy's Ken Jennings Tried James Holzhauer's Strategy During GOAT Tournament, But Did It Work?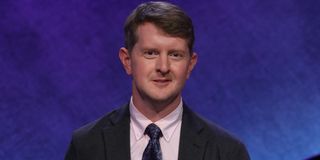 Warning! The following contains spoilers for the first night of Jeopardy! The Greatest of All Time tournament. Read at your own risk!
One of the biggest events in game show history is finally here, and the first night of the Jeopardy! The Greatest of All Time tournament certainly lived up to the hype. There was drama, a high level of play, and "old dogs" being forced to learn new tricks to keep up with the aggressive young blood James Holzhauer. Both Ken Jennings and Brad Rutter went all in on their Daily Doubles, and the gamble ended up paying off for Ken Jennings in a big way.
Ken Jennings got a chance in the first game to double his winnings with the Daily Double, and though he hesitated at first, he decided to put all his winnings on the line to try and take a sizable lead. He still looked sick after committing, but Jennings pulled it odd and increased his lead over Brad Rutter and James Holzhauer dramatically. The point difference helped Jennings take a drastic first game lead, in which his amount was $45,000 to Holzhauer's $33,200, and Rutter's $10,400.
That lead was integral to Ken Jennings' win in the first night, as the final total after two games between him and James Holzhauer were $63,400 to $63,200. Yep, Game 1 of Jeopardy! The Greatest of All Time was decided by a couple hundred dollars, and that's with James Holzhauer failing to secure a Daily Double in the first two games.
Brad Rutter ended the night in third place with $10,400, a sizable gap between the other two men. It's worth noting that Rutter too tried the James Holzhauer strategy of going all in on Daily Doubles, but lost his winnings a couple times in doing so. Some may think it was a bad strategy, but as Ken Jennings showed tonight, capitalizing on those Daily Doubles may be the one way to beat Holzhauer.
There's still a lot of game left in this tournament of course, as the winner of Jeopardy! The Greatest of All Time tournament is not crowned until 3 match wins in a best of 7. Brad Rutter's bad gambles don't mean he doesn't have a shot at redemption in the following nights, though the first night does seem to confirm James Holzhauer isn't at quite at the advantage some thought he would be. Perhaps I'll hold off on that call until he gets a hold of a Daily Double, and then see what he can do.
Related: How Alex Trebek Wants To Say Goodbye To Jeopardy
Jeopardy! The Greatest of All Time continues on ABC weeknights at 8:00 p.m. ET until a winner is crowned. Continue to stick with CinemaBlend for more on the great game show, and for a look at what's happening in the world of television and movies.
Your Daily Blend of Entertainment News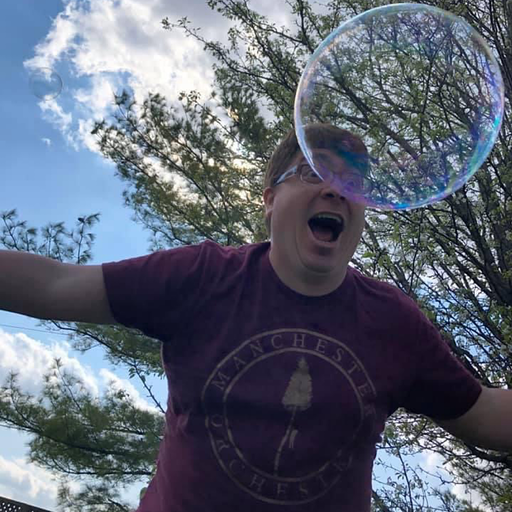 I like good television but also reality television. His day largely consists of balancing his workload between reporting on the latest and greatest news in Star Trek and other sci-fi, as well as 90 Day Fiancé, WWE, Big Brother, and more.