Maisie Williams Explains Why Game Of Thrones Doesn't Have Alternate Endings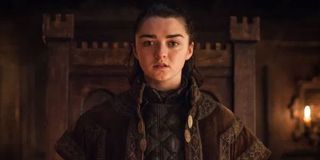 Maisie Williams is about to head from one popular franchise to another as she's set to star in Disney's (former Fox's) New Mutants X-Men film. However, the Game of Thrones actress is still being asked about HBO's popular fantasy series and in particular Season 8's ending. Although, if you think there's an "Alternate Ending" cut running around somewhere, she has disappointing news for you.
Maisie Williams was recently asked about the possibility of their being an alternate ending to Game of Thrones. She explained one had not been filmed and then took that a step further and explained why filming more wouldn't have made any sense.
This comment from Maisie Williams to Metro UK tracks. Game of Thrones was under a fairly tight deadline as the eighth and final season of the hit series came together. Creators David Benioff and Dan Weiss, fairly or unfairly, were seemingly ready to step away to work on other projects, so they only signed on for seven episodes in Season 7 and six episodes for Season 8 -- even though HBO tried to get them to do more.
Yet previously, Kristofer Hivju, who played Tormund Giantsbane and was also recently diagnosed with coronavirus, stirred the pot a bit when he also said about an alternate ending:
According to Maisie Williams, this is not accurate information, meaning either a. Maisie Williams' character Arya Stark was simply not part of the fun or b. Kristofer Hivju was having fun with the fans when he made his previous comment. c. More stuff was shot but perhaps not an exact "alternate ending." It likely doesn't help that some other actors on the show have talked about ideas that had been bandied about but didn't come to fruition in the final draft.
Regardless, if we are taking Maisie Williams' comments at face value, the alternate ending is just a fan "wish."
So why is an alternate ending even a point of interest? That's easy to answer. Game of Thrones was practically beloved through the majority of its eight-season run, but once the HBO drama started moving past George R.R. Martin's written works and into the realm of real creativity fantasy, a lot of fans felt the wheels came off a bit.
This is particularly true of the way Season 8 ended and this paragraph is about to get dark and full spoilers. There have been complaints with Jon Snow killing Dany and the character getting away with murder. There were complaints about Jaime not having his full redemption arc in regards to his relationship with Brienne in particular. The list goes on and on.
So, for some of these fans, thinking about the possibility of an alternate ending means there's possibly something more satisfying out there somewhere. Ultimately, though, if we really want a somewhat different ending what we're likely going to have to wait for is George R.R. Martin's Winds of Winter and the subsequent A Song Of Ice And Fire novels, which will hopefully hit stores at some point. That said, even George R.R. Martin has expressed that the show stuck close to his major ideas, at least when it came to how things wrapped up.
Your Daily Blend of Entertainment News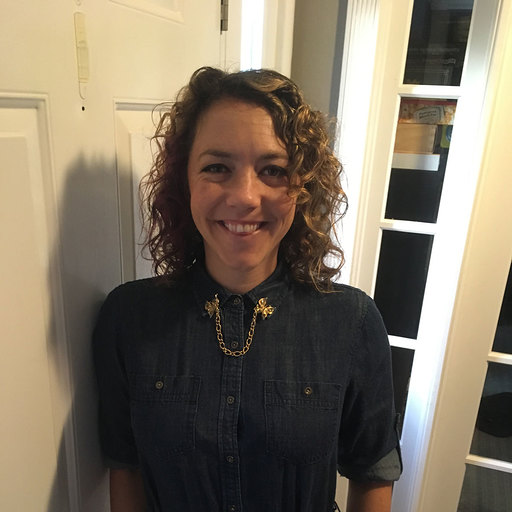 Reality TV fan with a pinch of Disney fairy dust thrown in. Theme park junkie. If you've created a rom-com I've probably watched it.