NBC Boss Under Investigation After Multiple Allegations Of Hateful And Toxic Behavior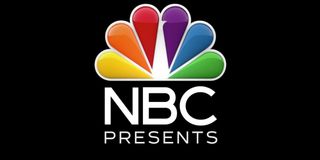 Gabrielle Union alleged that the workplace environment during her short-lived stint as a judge on America's Got Talent was toxic. Union, who was fired from the reality show after one season, has since filed a discrimination claim against NBCUniversal and others. Her claim reportedly included an allegation that NBC Entertainment chairman Paul Telegdy had threatened Union to silence during the course of a workplace investigation. Now, Telegdy is himself under investigation following multiple other allegations of hateful and toxic behavior.
An extensive report from The Hollywood Reporter reveals that Paul Telegdy allegedly engaged in homophic, misogynistic, and racist behavior that included the use of slurs and sexual comments made towards NBC employees. 30 producers, executives, current and former employees alleged that he cultivated a toxic workplace environment, especially in the reality TV branch.
Former America's Got Talent judge Sharon Osbourne alleges that Paul Telegdy threatened that she would never work again in Hollywood after she and her family wanted to hold a press conference regarding the ousting of son Jack from the reality show Stars Earn Stripes. Telegdy reportedly called Osbourne a "fucking witch" and the incident allegedly made her quit AGT.
What's more, during the investigation into Gabrielle Union's complaints about the alleged toxic work environment and racist comments she received, Paul Telegdy's agent reportedly told Union that she "should be careful of who she called a racist." Meanwhile, former NBC executives allege that Telegdy made fun of an artist's penis size, mocked people's weight, and also impersonated a gay person with a lisp.
Other claims allege that Paul Telegdy and president of NBC's Alternative and Reality Group Meredith Ahr would publicly disparage employees and that Ahr would egg Telegdy on. A few executives also claimed that Telegdy once discussed a sexual encounter with another industry employee in front of multiple NBC colleagues at work. It reportedly wasn't the first time, either, as another source alleges that there was a "lot of sex talk, drinking talk" going on at work.
Gabrielle Union added that the lack of consequences following Paul Telegdy's alleged threats were indicative of the kind of work culture at NBC. In a statement, an NBC spokesperson had this to say about the allegations being made by current and former employees:
NBC's Paul Telegdy isn't the only one who's come under fire in recent months. Many Hollywood insiders have spoken up about alleged toxic workplace environments elsewhere. Investigations at CBS have led to the firing of MacGyver and Magnum P.I. boss Peter Lenkov. Meanwhile, The Ellen DeGeneres Show is now under investigation following employee allegations of a toxic work culture and other misconduct.
Stay tuned to CinemaBlend for updates on this story. In the meantime, be sure to check out our 2020 fall TV premiere guide.
Your Daily Blend of Entertainment News
Your Daily Blend of Entertainment News
Thank you for signing up to CinemaBlend. You will receive a verification email shortly.
There was a problem. Please refresh the page and try again.