Stephen King's Lisey's Story: 11 Quick Things We Know About The Apple TV+ Miniseries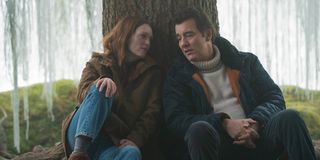 You may not be familiar with the Stephen King novel Lisey's Story, but, frankly, that's an issue that you'd be doing yourself a favor by resolving. The book is a haunting and creepy thriller that both celebrates the art of writing, and will invade your dreams. It's also a work that the author has also wanted to see adapted for many years, and now that's actually happening courtesy of the upcoming miniseries.
But where can you see Lisey's Story? Who is making it? And when will it be released? For all of the questions that you may have about the project now, we have answers, and you can find them all in our quick rundown below!
Lisey's Story Will Be An Apple TV+ Exclusive
Netflix has Gerald's Game, 1922, and In The Tall Grass. Hulu has 11.22.63 and Castle Rock. Paramount+ has The Stand. And now Apple TV+ will also have its very own Stephen King programming too. Lisey's Story has been developed as an exclusive for the streaming service – though it's not impossible that the show could one day get a physical home video release as well.
Stephen King Considers Lisey's Story To Be His Favorite Novel Of Those He's Written
Lisey's Story was first published in 2006, but just because it isn't one of Stephen King's older classics doesn't mean it doesn't have a special place in his heart. In fact, during a 2013 AMA session on Reddit he called it the favorite of the novels that he has written. (It should be noted that he has written 11 novels since then, and it's possible his feelings have changed, but the praise is more than significant enough to warrant a mention, and he hasn't exactly been shy about sharing his affection for it elsewhere).
Stephen King Has Adapted Lisey's Story Himself
The rate at which Stephen King has produced books over the last five decades is nothing short of extraordinary – but what makes his work all the more impressive is that he also somehow finds time to write his own screenplay adaptations for film and television projects. His credits as a screenwriter include 1985's Silver Bullet, 1989's Pet Sematary, and 2006's Desperation, and most recently he wrote the teleplays for the entirety of Apple TV+'s Lisey's Story.
Lisey's Story Will Be An 8-Episode Miniseries
Because Stephen King has a tendency to immerse readers in details and deeply explore his characters, filmmakers frequently find themselves challenged to adapt the entire scope of a novel into a two hour movie. That won't be an issue for Lisey's Story, however, as the Apple TV+ version will have eight commercial-free hours to work with.
Pablo Larrain Is Directing The Full Lisey's Story Miniseries
Chilean filmmaker Pablo Larrain is probably best known to cinephiles as the director behind the 2016 Jackie Kennedy biopic Jackie starring Natalie Portman, but he's making his first American miniseries with Lisey's Story, and is credited as the director on all eight episodes. This marks the first time since 2011's Bag Of Bones that a single director has made every chapter of a small screen Stephen King adaptation.
J.J. Abrams Is Producing Lisey's Story
There are few pop culture pies that J.J. Abrams doesn't have a finger in these days, and that extends to Stephen King adaptations as well. The two creatives first had the chance to work together when Abrams produced the 11.22.63 miniseries for Hulu, and that project with the streamer was followed up by a collaboration on the show Castle Rock. Sadly the Maine-set show won't be coming back for a third season, but the Abrams-King relationship has held strong thanks to the former having a hand in developing Lisey's Story for Apple TV+.
Julianne Moore Is Playing Lisey
The titular character in Lisey's Story is Lisey Debusher Landon, who we meet while she is trying to figure out her life two years after the death of her husband, author Scott Landon. This includes dealing with the literary works that her husband never had published – which unfortunately winds up bringing trouble to her doorstep. Julianne Moore is set to play the lead role in the Apple TV+ miniseries, marking her second time being in a Stephen King adaptation after the Kimberly Pierce-directed remake of Carrie (though she does also have a part in the horror anthology Tales From The Darkside: The Movie, which features a segment based on King's story "The Cat From Hell.")
Clive Owen Is Playing Lisey's Late Husband Scott
Clive Owen is another newbie in the world of Stephen King adaptations, but he will play the key role of Scott Landon in Lisey's Story. Though Scott is dead when the book begins, he has a massive part to play that emerges through the narrative's non-linear structure. Trying not to reveal too much to those who haven't read the novel, let's just say that it's not just the baggage of Scott's books that Lisey has to deal with, as he is a character with a complicated and horrifying past.
Joan Allen And Jennifer Jason Leigh Have Key Supporting Roles
Unlike Julianne Moore and Clive Owen, both Joan Allen (A Good Marriage) and Jennifer Jason Leigh (Dolores Claiborne) have been a part of Stephen King adaptations before, and they will both be back in action for key supporting roles in Lisey's Story. While the part played by Leigh has not yet been confirmed, Allen will be play Amanda Debusher, Lisey's emotionally fragile sister who winds up being a key piece in the plot's central mystery.
The Lisey's Story Cast Also Includes Sung Kang, Dane DeHaan, And Ron Cephas Jones
In case the aforementioned four award-winning stars weren't enough to get you excited, Lisey's Story also has an outstanding supporting cast that includes Sung Kang, Dane DeHaan, and Ron Cephas Jones. Kang will play Dan Beckman, a police officer who is assigned to watch over Lisey's house after she receives a disturbing threat; DeHaan is bringing to life Jim Dooley, the man responsible for said disturbing threat; and Cephas Jones is Professor Roger Dashmiel, a professor from Scott Landon's alma mater.
Lisey's Story Will Be Arriving June 4
Lisey's Story was originally planned as a 2020 release, but the COVID-19 pandemic interrupted production before shooting was finished. As a result the schedule had to be delayed, but now the project has finished filming and is in post-production – and it means that we are only months away from seeing it in its finished form. It was officially announced by Apple in January 2021 that the Stephen King adaptation is on their slate for the year, and it's been clarified since that it will arrive on June 4 with a two-episode premiere. So you may proceed waiting for it with baited breath.
Hopefully it won't be long before more information is revealed about Lisey's Story, and when it arrives we're keeping our fingers crossed that it will contain some first-looks. We're as excited as you are to see what this miniseries is going to be, so stay on the lookout for more news, features, and updates!
Your Daily Blend of Entertainment News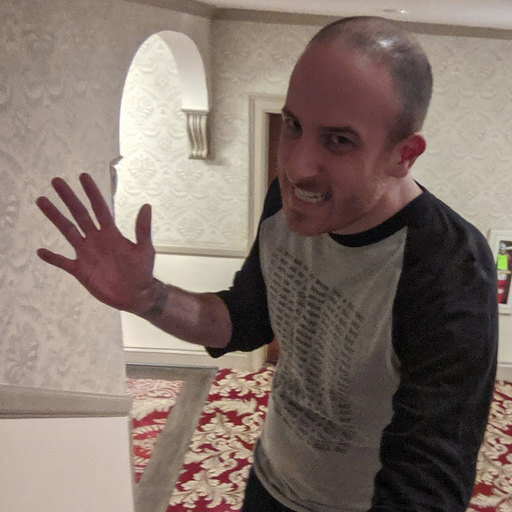 Assistant Managing Editor
NJ native who calls LA home and lives in a Dreamatorium. A decade-plus CinemaBlend veteran who is endlessly enthusiastic about the career he's dreamt of since seventh grade.