Welcome To Derry: What We Know About The Upcoming IT Prequel Show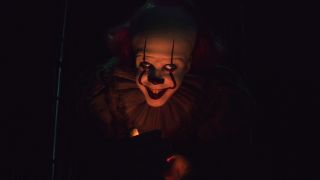 (Image credit: Warner Bros,)
Stephen King has had amazing adaptations come out from his novels, from The Shining starring Jack Nicholson to Misery and many, many others, but the most recent adaptations of It, both the 2017 film It and It: Chapter Two, are arguably some of the best. While I will always have a special place in my heart for Tim Curry's version of Pennywise the Dancing Clown, I think Bill Skarsgard takes the cake for who is the absolute scariest.
The two films ended up being a big hit, and now, years later, we are finally getting more story from the world of Derry, the fictional New England town that serves as the setting for numerous Stephen King stories, including IT. If you're wondering about what exactly Welcome to Derry is going to be about, and who might be involved in making this show, here are some things we know about the IT prequel so far.
What Is The Welcome To Derry Premiere Date?
Unfortunately, at the time of writing this in March 2023, we don't know when Welcome to Derry is set to release. In fact, even the title of the show isn't entirely set in stone, as HBO's announcement for the series notes that Welcome to Derry is the working title.
In the late February 2023 announcement, the series was ordered by HBO Max and will be an HBO Max original, but other than that, we don't have the slightest idea of when the prequel will release. It was talked about in March 2022 last year and it took a whole year for the series to get ordered, so I doubt we're going to be seeing it on any 2023 TV release schedule.
No Welcome To Derry Cast Members Been Announced Yet
Sadly, we don't yet know who is going to star in the IT prequel, but there are plenty of celebrities that I wouldn't mind seeing taking on roles. Obviously seeing Bill Skarsgard back as Pennywise would be legendary, but HBO's announcement did not mention Skarsgard, nor did they confirm plans to feature Pennywise in this series.
Skarsgard himself has been quite busy. While he certainly made headlines for his role as Pennywise in the IT films, he's been in a variety of other movies and roles such as 2022's hit horror feature, Barbarian, as well as Villains, Nine Days, Eternals and more. He also had a part in Castle Rock on Hulu (until it was cancelled). However, it would be amazing if we got to see him dress up as the clown once more.
Other ideas of who could come back is the cast of IT but apart from knowing it's planned to be a prequel to It, we don't have enough information to speculate much on who might make sense to appear just yet.
The Story Will Be Set In The World Of Stephen King's It, Possibly In The 1960s
As mentioned before, Welcome to Derry is going to be a prequel to the story of IT, written by Stephen King. From the announcement regarding the order to series, the show is set in the world of Stephen King's IT, and it expands the universe of Derry that fans got the chance to see in both IT and IT: Chapter 2.
Why Stephen King Loves The New IT Movie
Back in March 2022, nearly a year before the series was officially announced by HBO, they Variety reported that the planned series would take place in the 1960s and the events leading up to the recent feature adaptations. The site also reported that we'd learn more about Pennywise's origin story. HBO's February 2023 announcement does not mention a specific time period or Pennywise's potential involvement in the series, so it's unclear if this information still applies to what's in the works.
At the very least, we know the story will be centered around the town of Derry, and from the sound of it, Stephen King, is certainly excited to see the story expand, as he said in the announcement for the series order.
We'll get into Andy and his and Barbara's role in the next section, but I have to say, it is quite nice to see that the author has given his own stamp of approval on the prequel. It makes me excited to see what they have planned.
Andy Muschietti Is Returning To Direct Multiple Episodes, And Executive Produce
Also announced with the series order was that Andy Muschietti, who directed both IT films, is returning to the IT franchise with this series. Both him and his sister, Barbara (alongside Jason Fuchs, which we'll talk about in a bit) developed the show, and now he is going to be working as an executive producer alongside his sister, Fuchs, and Brad Caleb Kane.
Muschietti is also set to direct several episodes in the series, including the premiere episode. The director spoke with his sister about how eager they were to continue the story, and share everything that they loved about it as kids.
Muschietti has done plenty in Hollywood and is doing so much in the future, including directing the upcoming The Flash movie as well as a live-action version of the famous anime, Attack on Titan, so it's cool to see him return back to the world of horror with this series alongside his sister.
Jason Fuchs Is Writing The First Episode And Also Acting As Co-Showrunner
Writing a story about Pennywise the Clown that can be truly amazing is going to be difficult, but Jason Fuchs is up to the challenge. In the press release, it was confirmed that Fuchs would not only write the teleplay for the first episode, but act as a co-showrunner alongside Brad Caleb Kane.
Fuchs spoke about the upcoming show and how it was the "opportunity of a lifetime" to return back to the world of the IT films, which he had worked as an executive producer on.
It's so awesome to hear someone have so much faith in their hearts for this upcoming adaptation, and for one can't wait to see what he writes. Hopefully, it'll be just as good as some of the best horror films of all time.
Watch Both It: Chapter 1 And Chapter 2
If you're filled to the brim with excitement just like I am but have no patience, be sure to check out both the first IT film, as well as IT: Chapter 2 to get yourself ready to return to Derry and face your deepest, darkest fears.
Stream It: Chapter 1 on Netflix. (opens in new tab)
Rent/Buy It: Chapter 2 on Amazon. (opens in new tab)
What are you the most excited for when it comes to Welcome to Derry? I'm so excited to see what these creative minds have to offer and my horror heart is chewing to get more details. Only time will tell.
Your Daily Blend of Entertainment News
Big nerd and lover of Game of Thrones/A Song of Ice and Fire. Will forever hate season eight. Superhero and horror geek. And please don't debate me on The Last of Us 2, it was amazing!