America's Got Talent Watch - Quarterfinal #2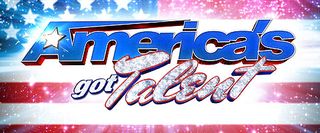 Last week, like in most weeks on this show, there was a little bit of everything. Singers, dancers, magicians, daredevils, a ventriloquist and a guy playing a tune on a vacuum cleaner. Fortunately, the best four acts of the night ended up moving on, which is always a good sign.
You always wonder… what happens when half, perhaps even more than half, of the twelve acts end up killing it? Well, there is a tremendous amount of pressure, but sadly, since it's mostly up to America to decide, it means that some acts will go home despite giving their best. Which sucks, to the point where you almost wish most of the acts will suck except your favorites. Ahem.
Here are the twelve acts that performed on Monday night, in the order that they performed in.
#1. LionDanceMe - This group of young Asian Americans have taken lion dancing, which is something you often see during parades in Chinese New Year celebrations, to a different level. The guys hop around on raised platforms while carrying the traditional Chinese two-person lion coverings. But the thing about parades is, they usually consist of things that are fun to watch for a few seconds before you move on to the next thing in line. This was like that, and I was totally bored thirty seconds in. (Result: eliminated)
#2. Turf - Solo dancers have it tough on this show, but there's usually one or two that get past the first round. This skinny kid from the streets of L.A. combines dance moves and freak-me-out contortions, and it's very entertaining. There's certainly no one who wants it more than Turf. I like him, but I give him no shot of making it to the Top Five. At least on the streets of Vegas, he's found himself earning a much better living doing his thing than he did in L.A, which is cool. The judges cautioned him that he needs to have less contortions and more dancing, and I agree.(Result: through on viewer votes)
#3. The All Ways - This season's one and only rock band. Or at least, they CALL themselves a rock band, which I dispute considering that they auditioned by covering an Adele song, and tonight they screamed their way through "Telephone" by Lady Gaga featuring Beyonce. Not one second of it worked for me. Good riddance. (Result: eliminated)
#4. Hawley Magic - Four "magic acts" made it through Vegas (though one was a mind-reader and another was an escape artist). After Jarrett & Raja totally blew it last week, I had high hopes for this act, and they didn't disappoint. Mr. Hawley appeared to balance his female assistant on the tip of a sword, and then there was a shocking moment when it seemed that the sword went through her body. It was a great illusion, but I feared that their early placement and cheesy delivery might hurt them. (Result: eliminated)
#5. Lisa Clark Dancers - Teenage dance groups are a dime-a-dozen on this show, and only the best make it through to the voting. This group, while they do have some talent, mixing various dance styles, failed to impress either me or the judges, choosing a routine set to music that sounded old, and that belied the youthful exuberance of the group (who are aged 12-15). They defended their style and their choreography to the judges, but it wasn't enough. (Result: eliminated)
#6. Aurora Light Painters - I was a big fan of this act… until now. Using costumes and light pens to create pictures is novel, unique and original, but it all depends on the application of it. David Garibaldi and his CMYK's proved last week that art can be cool and slick and Vegas-y, but the ALP fell way short of that this week. They chose to do a "monsters under the bed" sketch set to "Strangers in the Night", and it just came off as too kiddie and too cutesy-poo. Howard hit on it: this is an act with potential, but it's still in its early stages and not ready for the big time yet. (Result: eliminated)
#7. Danielle Stallings - For the second straight week, a 14-year-old shows up their adult competition. I like that Danielle dressed her age rather than trying to add unnecessary sex appeal, and her version of Bruno Mars' "It Will Rain" was very good. However, unlike Edon, she seems to lack experience, and she occasionally moved the mike too far away from her mouth. Given this season's weak field of female singers, I hoped she would make it through. And she came ever so close. (Result: eliminated on judges' decision)
#8. Donovan and Rebecca - It's tough for me to get excited about a duo of acrobats who do stunts on aerial silks, but these guys pull it off. Both of them possess enormous strength, but couple that with their incredible grace and fluidity, plus the fact that they are so obviously in love with each other, adds even more beauty to the act. It's a damn good act. Probably not good enough to win, but still terrific. (Result: through on judges' decision)
#9. Big Barry - Every season, there's always one act that makes it through Vegas despite having no discernable talent whatsoever. This 70-year-old man, who stands at barely four-and-a-half feet tall, can't sing a note in-key to save his life. They surrounded him with half a dozen gorgeous women, which made it tolerable with the Mute button on, but I can only shake my head and wonder how it came to this. (Result: eliminated with prejudice)
It's worth noting that Barry's inclusion has been a bone of contention between Howard and Howie for weeks now, and they almost came to blows on this show because of it. Howard was totally against putting Barry through, and the fact that Howie favored him over acts like Michael DeLeon and Mary Joyner (both of whom I expect to see on the Wild Card Show) is a complete joke. Howie often gravitates to acts that are "so bad they're good", but I just can't. It is acts like Big Barry that bring the show's reputation down, and that's not what it needs.
#10. Tom Cotter - Tom is the better of the two stand-up comedians to make it through Vegas, and definitely one of the best to be on AGT ever. You really have to feel for comedians on this show, who have to somehow build up a rapport with the audience in only ninety seconds. His set tonight was fantastic, as he tackled the weirdness of some of the idioms of the English language. However, a friend pointed out to me that these jokes were anything but fresh, as he performed the exact same routine on a Comedy Central special back in 2004. I hoped that he would make it through, but I hope that he chooses to write new stuff for the next round rather than recycle old stuff, no matter how good it is. (Result: through on viewer votes)
#11. Ben Blaque - Ben is a good-looking guy who sort of resembles Criss Angel and Tom Cruise (twenty years ago), and he's a crack-shot with a crossbow. To his credit, all of his tricks went fine, including stacking four crossbows on top of each other and firing them all at once (though one pierced balloon failed to pop, amazingly enough). It's a great act, to be sure, but it's hardly worth a million dollars. (Result: eliminated)
#12. Tim Hockenberry - Given that a male singer has won the show in each of the last five years, and given that Tim is easily the cream of this season's crop of male solo singers, it's not surprising that he was given this episode's pimp spot. His voice has criticized about being too derivative of Joe Cocker, which is a fair point, but I still think his voice is tremendous. He chose to cover Katy Perry's "Part of Me" (a bold move, to be sure), and I loved it. There was some Cocker in his voice, as well as some of Springstreen's gravel as well. Howie and Sharon loved it, but Howard said is was a big misstep for him, which I totally disagree with. (Result: through on viewer votes)
You know, Howard seems to be taking it upon himself to downplay the singers just so a singer won't win. Yes, I long for the day when a non-singer wins this show, but I don't think I'd like it if that goal was achieved by the judges sandbagging the acts that ARE singers. In my mind, however, Tim is still the front-runner to win the season. I'm happy for all of the acts that made it, and I have a feeling that Danielle and Hawley Magic may make return appearances on the Wild Card Show.
See you next week!
Your Daily Blend of Entertainment News
Thank you for signing up to CinemaBlend. You will receive a verification email shortly.
There was a problem. Please refresh the page and try again.