BD Wong Looks Unrecognizable As Hugo Strange, See The Transformation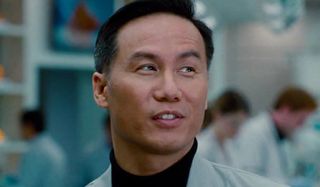 Gotham Season 2 has seen a lot of flamboyant and off-the-rails crazy villains get introduced, but soon the city is going to have to contend with an evildoer who's more low-key, though no less dangerous. Late last month, it was announced that Jurassic World's B.D. Wong had been cast as Dr. Hugo Strange, one of Batman's oldest enemies. Wong is currently prepping for his debut, and as you can see in the image below, the show is going all in to make him look just like the character.
Wong provided fans a look at the many options for his "Strange" transformation on his Instagram account. The actor notes in the caption that the team hasn't decided which of these men will be the Strange fans see on the small screen, but no doubt they'll figure that out soon. Wong also mentioned that Strange is a fan of gas masks and water sports, which should make us all afraid. Yeah, anytime those two interests intersect, it's best to run in the opposite direction.
Choosing from these looks, I would definitely go with the first one, a.k.a. the one to the far left of the comic character's head. That look screams classic Strange, and it's a nice touch that they actually bought round frames rather than just any old pair of glasses. However, considering how Gotham likes to take creative liberties with most its main characters, it's possible they may go with an altered appearance. After all, this show takes place 12-15 years before Bruce Wayne becomes the Caped Crusader, so maybe he still has a full head of hair. On the other hand, maybe he'll adopt a Lex Luthor-type approach where he wears a wig out in public, but in private sheds it to let his chrome dome breathe.
Wong's Strange will debut on Gotham as the head of Arkham Asylum who has convinced the public that he is "altruistic" and working to rehabilitate the mental hospital's inmates. However, like his comic book counterpart, this is a facade. In reality, he's secretly in charge of Indian Hill, the facility where a near-dead Bridget Pike, a.k.a. Firefly, was taken after she was burnt to a crisp. This black ops program is being run by Wayne Enterprises, and their goal is to create "the ultimate superhuman," or rather, villain. Strange is well-versed in performing unethical experiments in the comics, so on Gotham, he'll likely do whatever it takes to see results, no matter how much pain and torture is involved on the subjects.
New episodes of Gotham air Mondays at 8 p.m. EST on Fox.
Your Daily Blend of Entertainment News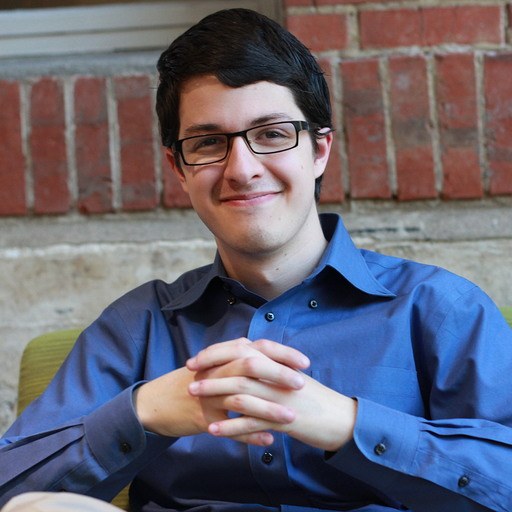 Connoisseur of Marvel, DC, Star Wars, John Wick, MonsterVerse and Doctor Who lore. He's aware he looks like Harry Potter and Clark Kent.