The Biggest Loser Preview: Meet The Season 11 Teams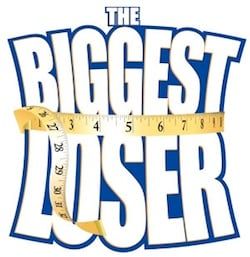 I've been a big fan of The Biggest Loser since its inception in 2004. I remember back in Season One, when more focus was placed on the actual game. Back then, it was assumed that mere weight loss was the most important thing to the contestants, and one could make the argument that it was; however, it was all about the game. Pretty much all of the camera-time was devoted to workouts, challenges, the weekly weigh-in and TBL's version of Tribal Council. There was little or no medical consultations, not much told about the players' backgrounds, and no follow-up at all. This is probably the chief reason why Ryan Benson, the Season One winner, ended up gaining back all the weight he lost.
Of course, the show's overall ratings have flagged in the past two seasons. What could be the reason? Is it the contestants? Has the entire notion of combining weight-loss and a reality-game-show atmosphere finally played itself out? It's certainly possible. So what needs to be done? Well, truthfully, I don't know. I'm not one of those people the network pays handsome salaries to so that appropriate changes can be made to keep viewers interested. Survivor has managed to not only survive (heh) but flourish after 21 seasons by always changing things up, not drastically but slightly, so that the spirit of the game remains while tweaking the rules occasionally. Past examples of this have been the mid-season tribal switcheroos, the Hidden Immunity Idol, Exile Island, expanding the final vote to three finalists, and the upcoming season's Redemption Island, just to name a few. The Biggest Loser also tries to keep the game ebbing and flowing; the problem is, at its core, the show is just watching fat people working out.
But unlike Survivor, The Biggest Loser has had a viable and measurable effect on America (as well as, presumably, the many other countries that have spawned their own version of the show). During a time when obesity is one of the United States' biggest killers of its citizens, this show stands as a beacon of hope that health can be achieved without the means of expensive surgeries, ineffectual fad diets, and wallet-emptying pharmaceuticals. It's even gotten to me. Nothing makes you feel as guilty as when you realize with horror that you're watching a show about weight-loss and personal triumph while chowing down on a McDouble with cheese. This is a show that has inspired millions to not only lose weight, embrace a healthier lifestyle, and lead happier, more productive lives, but it has given people the ability to teach others to do the same.
Now, I know that TV is all about ratings, and no show can last forever. But while the U.S. is languishing near the bottom of the rankings of the Healthiest Countries in the World, this show needs to be showcased in prime-time TV where it's hardest to be ignored by the millions of couch potatoes who use TV as their primary excuse not to exercise in the first place.
In this, the eleventh season of The Biggest Loser (and the fourth to involve "couples), there may be some things that are different than in past seasons. What those differences are, we'll probably figure out as the season goes along. However, the biggest change, one that was advertised a few weeks ago during the last season's finale, was that there would be two new trainers in addition to the world-famous Bob and Jillian.
There will be eleven teams of two taking part in the upcoming season, which will debut on January 4th. And those teams are:
Orange Team
Ana (50) and Irene (26) Alvarado, a mother/daughter team from Portland, OR. Ana is a postal carrier; Irene is a student. Starting weights: 255 and 255.
---
Purple Team
Hannah Curlee (32) and Olivia Ward (35), sisters from Nashville, TN and New York, NY. Hannah is an HR representative; Olivia is a plastic surgery office manager and an opera singer. Starting weights: 261 and 248.
---
Yellow Team
Rulon Gardner (39) and Justin Pope (39), friends from Logan, Ut. Rulon is a gym owner, a motivational speaker and an Olympic gold-medal-winning wrestler; Justin is also a gym owner as well as a bounty hunter. Starting weights: 474 and 365.
---
Black Team
Dan and Don Evans (both 54), twin brothers from Oklahoma City, OK. Dan is a police captain; Don is a police lieutenant. Starting weights: 287 and 309.
---
Red Team
Jaquin "Q" (27) and Larialmy (26) Allen, a married couple from Columbia, SC. Q is a patient services representative; Larialmy is a student services program coordinator. Starting weights: 437 and 301.
---
Brown Team
Ken (49) and Austin (21) Andrews, a father/son team from Pasadena, CA. Ken is a pastor; Austin is a radio board operator. Starting weights: 377 and 396.
---
Light Blue Team
Marci (49) and Courtney (22) Crozier, a mother/daughter team from Valparaiso, IN. Marci is GM of a health club and a restaurant owner; Courtney is a student and a restaurant manager. Starting weights: 238 and 323.
---
Green Team
Jay (53) and Jennifer (28) Jacobs, a father/daughter team from West Orange, NJ. Both are entrepreneurs. Starting weights: 400 and 278.
---
Pink Team
Denise "Deni" Hill (59) and Sarah Nitta (27), a mother/daughter team from Bountiful, UT and Las Vegas, NV. Deni is an administrative assistant; Sarah is a college admissions counselor. Starting weights: 256 and 261.
---
Blue Team
Jesse (61) and Arthur (34) Wornum, a father/son team from Portland, OR. Jesse is an insurance agent; Arthur is a stay-at-home dad and day care provider. Starting weights: 293 and 507.
---
Gray Team
Moses (47) and Kaylee (20) Kinikini, a father/daughter team from Shelley, ID. Moses is a garage door installer; Kaylee is a student. Starting weights: 440 and 233.
---
So that's this season's field. Who will succeed? Who will change their lives? And who will walk away with $250,000? Fire up the treadmills, folks, here we go again.
The Biggest Loser premieres Tuesday, January 4 on NBC ( 8-10 p.m. ET).
Your Daily Blend of Entertainment News
Your Daily Blend of Entertainment News
Thank you for signing up to CinemaBlend. You will receive a verification email shortly.
There was a problem. Please refresh the page and try again.