Britney Spears Is Close To A Deal To Join The X Factor Judges Panel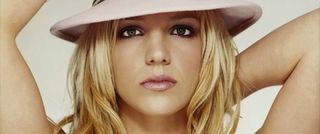 About a month ago, we learned that Britney Spears was a possible contender for one of the judges chairs on Fox's other singing competition series The X Factor. Amidst a crop of other celebrity names also rumored to be contenders for the job, it was hard to know where Spears fell on the list. Now it's looking like things are pointed toward her actually getting the job. Word is, the pop-star is close to a deal.
?Deadline shared an update on the situation today, stating that Spears is close to a deal to join The X Factor as a judge/mentor. Should negotiations go through, she'd be filling one of the two chairs vacated by Paula Abdul and Nicole Scherzinger after the talent competition's first season. Back in March, word was that Spears had been offered $10 million for her participation on Season 2 of The X Factor, however now Deadline is saying the actual salary will be somewhere in the area of $15 million, which would be a few million more than what Jennifer Lopez made on Idol last season.
One could argue that X Factor judges have the added responsibilities of "mentoring" their singers in addition to adding bits of commentary and tie-breaking during the results episodes. Plus, Lopez' fee may not include the bonus of getting to plug her latest single on Idol once in a while. That occasional perk probably translates to dollars somehow.
Should Spears' deal go through, that leaves one seat available. Will they go with another pop-star type like Spears? Or aim for someone with something different to offer the competition? Perhaps someone with group experience?
Your Daily Blend of Entertainment News
Thank you for signing up to CinemaBlend. You will receive a verification email shortly.
There was a problem. Please refresh the page and try again.