CBS Print Ads In People Magazine Come To Life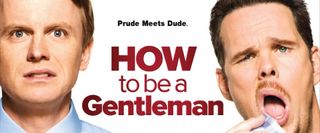 I must admit, there aren't many new marketing techniques that really make me stop and say "Huh, that's cool." Like this whole recent QR Code obsession, I don't understand the desire to scan every code you see just to find out what it might link to. Curiosity I guess. However, the past few days have seen some pretty cool viral ad campaigns, first with the bacteria based billboard for Contagion and now CBS is making their print posters come to life.
I'm not talking about the recent wave of 'motion posters' that have been appearing over the last two years or so, although I do think those are cool too, but transforming the actual print ad into a video promo simply by dialing a short code. As AdAge (opens in new tab) reports, the CBS campaign will start as,
Admittedly, that doesn't sound all that great. In fact, it sounds almost exactly the same as placing QR Codes on your poster, just instead of scanning a barcode, you dial a number to receive a link. It's actually a whole extra step from the QR Code system. So why am I hyping this? Because the actual ads themselves are pretty cool. The links don't take you to some generic promo that's already bounding about the internet but to these specifically tailored posters that do come to life. Take a look at the ones for How to Be a Gentleman and Unforgettable over at AdAge (opens in new tab) .
Pretty rad right? As the article stresses, these new ads will primarily focus on CBS's five new fall series, namely; 2 Broke Girls, Unforgettable, Person of Interest, How to Be a Gentleman and A Gifted Man. And this isn't the first time the network has experimented with it's print-to-video ad campaign. In 2009, CBS did a similar strategy in Entertainment Weekly. "Tucked into the magazine's slick pages was a paper-thin video player that showed pre-loaded clips of programs." Although, that campaign wasn't regarded as a huge success, it obviously serves as the model for this new effort.
What do you think? Effective? Waste?
Your Daily Blend of Entertainment News
Thank you for signing up to CinemaBlend. You will receive a verification email shortly.
There was a problem. Please refresh the page and try again.