The CW Wants To Put La Femme Nikita Back Into Action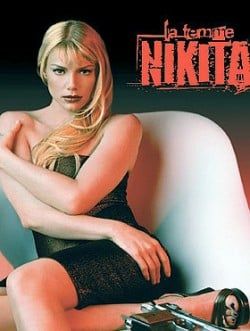 Television must be looking hard at the long absent -- save 24 -- action drama genre. The CW has just picked up a pilot for another series remake of La Femme Nikita. The original film was a bit of a bomb in France, but it spawned an American film (Point of No Return) and a successful series for USA from 1997-2001. For a time it was the top-rated show on cable.
Joel Surnow was a producer on the original USA series, and he went on to produce 24. Now they're looking to McG, who recently brought FOX the action drama Human Target, as well as many action films, to bring La Femme Nikita back to the small screen. This marks a departure for The CW, which has been made up mostly of supernatural series and teen dramas; or various mixtures of the two.
The story is that of a young female criminal who is trained to be an assassin by a top-secret government agency. For this remake, the original Nikita will have gone rogue, and a new girl will be brought in to replace her. Which actually makes it sound like it could be a direct sequel to the original series, even if they have to change some of the actors.
Fans of the original series were so loyal and faithful that they launched one of the earliest ever internet-based campaigns to save the still successful show from cancellation at the hands of USA executive idiocy. The campaign proved successful and it came back -- a la Jericho -- for a shortened eight season fifth season. While this was nearly ten years ago now, it's a safe bet that a good percentage of that fan base will be very interested in a continuation, or reboot, of their beloved franchise.
Your Daily Blend of Entertainment News