Charlie's Angels Is Looking For A New Charlie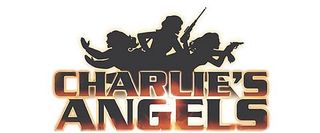 A scheduling conflict with a voice actor? Can such a thing really happen? Apparently the answer is yes, as the voice of Charlie, the titular character in the new Charlie's Angels show that will debut this fall has bowed out due to a conflict in schedule. Robert Wagner would have been a phenomenal casting choice, but now the hunt will be made for a quick fix, since I'm sure filming has already begun. Who is your top choice to replace Mr. Wagner? I've seen suggestions that range from James Earl Jones to Wayne Knight -- while I seriously doubt it will be someone that high-profile this last minute, anything is possible.
Entertainment Weekly broke the news of Wagner's departure, but didn't give anything concrete on his possible replacement. Of course this is not a character that will make or break the show; truth be told, it's paying untold amounts of money for what is effectively a cameo appearance. Still, we all know that ABC is not exactly hurting for money, so who knows? Perhaps we'll see Lord Vader become...Lord Charlie? Anything can happen, and this show will still likely be as cheese filled and campy as the show and films that came before it. I, for one, can't wait.
Your Daily Blend of Entertainment News