The Clicker Looks At Successful TV Spin-Offs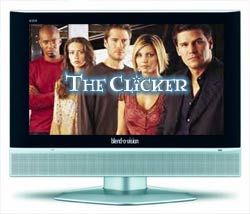 TV spin-offs have been around for decades. What better way for a network to double their ratings than to take one or two characters from one series and give them their own show? Last week ABC aired their not-so-special "very special" two-hour episode of 'Grey's Anatomy.' The episode was split in half; cutting from the usual Seattle Grace dramatics over to Addison's brief visit to a health cooperative in California. It was no secret that this taste of life outside of Seattle Grace was the set up on which ABC hopes to build its new spin-off series, currently titled 'Private Practice.' Basically the writers of the show crammed a backdoor pilot for this new series into an otherwise ordinary episode of 'Grey's.'
Let's take a break from the 'Grey's' talk for a bit though and look at some of the successful spin-offs in TV history. There have been hundreds of TV show spin-offs, most of which none of us could name because of how pointless and forgettable they were. So what makes a spin-off work? Obviously the show would need to have one or two characters from the parent series that are popular enough to carry the new series at the beginning and underdeveloped enough to make the new show watchable for more than just a few episodes.
Eventually, the spin-off needs to break away from the format of the parent series. There needs to be a balance between who the characters were in the original series and who they are in the new series. In some cases this means shedding some of the baggage they brought with them and developing new relationships and conflicts with the other characters in the spin-off series. If the writers of the spin-off can manage to do all of this, they will not only be able to adopt a sizable chunk of the viewers from the original series, but also attract new viewers to the show.
Here are some examples of successful spin-offs:
The 'Happy Days' spin-offs – most notably, 'Laverne and Shirley,' and 'Mork and Mindy.' You might also include 'Joanie Loves Chachi' in the list but only because it was remembered despite having only lasted one season. 'Laverne and Shirley' and 'Mork and Mindy' had more seasons to branch out away from 'Happy Days' and give the characters room to develop on their own.
'The Facts of Life' - spun-off from 'Diff'rent Strokes' – Mrs. Garrett left Arnold, Willis, Kimberly and Mr. Drummond to play mother-hen to a bunch of girls at a private school. 'Diff'rent Strokes' managed to do just fine without her and 'Facts' became another classic 80's sitcom that many of us remember fondly. In a sense, you could say that 'Facts' didn't need to be spun-off from any show but Mrs. Garrett's kindness and motherly nature on 'Diff'rent Strokes' gave the spin-off a familiar face for viewers to connect with at the beginning of the series.
'Frasier' – spun-off from 'Cheers.' Personally, I wasn't a fan of 'Frasier.' I couldn't really connect with the humor but that's definitely not a good enough reason to leave it off this list. Despite my dislike of the series, there's no denying that it was a huge success. Not only did it run for more than ten years but it also managed to bag 5 Emmys for Best Comedy Series and another 8 Emmys split between Kelsey Grammer and David Hyde Pierce for Best Lead Actor and Best Supporting Actor in a Comedy Series.
'Daria' – spun-off from 'Beavis and Butthead' – Daria was the smart, sarcastic, dry chewy center in 'Beavis and Butthead.' When the two music-video-watching, nacho-eating dimwits weren't acting stupid enough, Daria showed up on scene to make them look even dumber. If Beavis and Butthead represented the moronic rock-dorks of a generation, Daria represented the people who were too smart and too jaded to really enjoy their youth. As MTV has built its name on reproducing their hit shows to make new hit shows, it seemed only fitting that Daria should have her own series. The show lasted for five years and will be remembered well by those of us who felt her pain during our own adolescence. Disclaimer: I loved 'Beavis and Butthead' despite the negative way I described the title characters above.
'Angel' – spun-off from 'Buffy The Vampire Slayer' – 'Angel' is probably my favorite example of a successful spin-off. Being a fan of both 'Buffy' and 'Angel,' I can honestly say that while I didn't expect to appreciate Angel's departure from 'Buffy' at the end of the third season, I do think it was probably one of the best things that could've happened to 'Buffy' and especially for Angel's character. When Angel was in 'Buffy,' he was her tortured love interest. In season 2 of the series, we got to see his dark side and learn a lot about his history but still, our perception of him was based almost entirely on his relationship with Buffy. When he got his own series, his character really blossomed (for lack of a better word). He remained the same broody hero but we got to see him as more than just the guy who loved Buffy, but rather, a man on a quest for redemption. 'Buffy' went on to do four more seasons after Angel left and 'Angel' had five seasons. While both series were on the air there was the occasional character crossover but for the most part, the shows moved in their own directions.
(I realize here are other great spin-offs that I neglected to mention but for the sake of the length of this article, the list had to be cut down. My apologies to the fans of 'The Jeffersons,' 'Just The Ten Of Us,' 'A Different World' and all of the other shows that got left off this list)
So does this new 'Grey's Anatomy' spinoff stand a chance if it does go to series this fall? In the poll we ran in last week's recap, about half of our readers said they would not be tuning into the new series. The other half said they definitely would be viewing it or that they might check it out. Based on what I read from fans of 'Grey's' and critics online, there seems to be a fairly mixed reaction to the potential series. Some people were just irritated that the Addison story took so much time away from the drama at Seattle Grace. Others, like myself, thought the Addison-story had some real potential for its own series.
While it seems there's a good chunk of 'Grey's' viewers that wont be tuning into the new series, there are many fans of Addison's character that want to see her step up into a lead role and have her own story apart from Seattle Grace. The show will also stand a good chance of adopting a new set of viewers. What the spin-off really has going for it is a solid cast of characters that are a bit older than the 'Grey's Anatomy' group. This will probably help the show appeal to an older audience. The spin-off does have a lot going for it but potential alone isn't always enough to make a spin-off series last. Just look at 'Joey' for evidence of that. 'Private Practice' could go on to be the next big hit TV show or it could get cancelled after half a season and sink into oblivion as so many other spin-off shows have. We'll just have to wait and see whether or not ABC decides to pick up the series in the fall.
This poll is no longer available.
What to Watch (5/6 to 5/12)
'Saturday Night Live In The 90's: Pop Culture Nation' (NBC) 9:00 pm
(New!)– Remember when 'SNL' used to be consistently funny? In this special, NBC takes a look at the sketch comedy series as it was in the 90's with clips and interviews from people involved in the show back then.
'Desperate Housewives' (ABC) 9:00 pm
Into The Woods (New!)– In another ridiculous Susan plot: she gets lost in the woods looking for Mike. Is it me or is this show getting a bit ridiculous? I'll still watch it but Marcia Cross needs to come back soon.
'Enoutrage' (HBO) 10:00 pm
Return Of The King (New!)– Eric is starting to think Amanda's not really looking out for Vince's best interests in terms of his career. Ari tries to get the Medellin deal while also attending Temple. There's also something going on between Drama and an old racehorse.
'How I Met Your Mother' (CBS) 8:00 pm
Something Borrowed- (New!) – Marshall and Lily run into some problems with their wedding but luckily, Barney is around to save the day.
'24' (Fox) 9:00 pm
2:00 am – 3:00 am- (New!) – On crazy-Audrey's suggestion, Doyle leads a team to track down Cheng and the chip. Meanwhile Lennox and Daniels use the promiscuous blonde lady to feed false information to the Russians. All in a days work… or all in an hours work technically.
'Heroes' (NBC) 9:00 pm
The Hard Part - (New!) – Hiro and Ando have witnessed the future in all its catastrophic glory. Now they're back to the present and more determined than ever to see that things do not go down as they did in the reality they just witnessed.
'American Idol' (Fox) 8:00 pm
(New!) – The final four remaining contestants perform.
'Veronica Mars' (CW) 9:00 pm
Debasement Tapes (New!) – Paul Rudd (40 Year Old Virgin, 'Friends') guest stars as a rock star who comes to Hearst to play in a campus concert. Some tapes go missing from his dressing room and Piz hires Veronica to investigate. Mac makes a website for Logan's business class.
'American Idol' (FOX) 9:00 pm
(New!) – The final four get narrowed down to the final three after one contestant is eliminated.
"Lost" (ABC) 10:00 pm
The Man Behind The Curtain (New!) – Ben flashbacks. Ben begins to let Locke in on some of the secrets of the island. And speaking of secrets, the gang finds out what the deal is with Juliet.
'Ugly Betty' (ABC) 8:00 pm
A Tree Grows In Guadalajara (New!) – The Suarez family goes to Mexico. Alexis sees the last girlfriend she had before she became a she.
'The Office' (NBC) 8:40 pm
Beach Games (New!) – Michael's up for a position at corporate so he takes the Scranton office to Lake Scranton and makes them compete in 'Survivor'-like games to compete for his job.
'Grey's Anatomy' (ABC) 9:00 pm
Testing 1-2-3 - The interns take their big exam. Callie still doesn't trust George.
Painkiller Jane (Scifi) 10:00 pm
Fear Itself (New!) – The gang tries to track down a Neuro that might be giving people horrible nightmares.
Kill Bill (I and II back to back) (TNT) 7:00 pm
I'm wondering how much TNT will have to edit out of these movies considering how much violence there is. You might be better off just watching them on DVD.
__________________________________________
Do you an idea for a column or just something to say? Scroll down and leave a comment!
Your Daily Blend of Entertainment News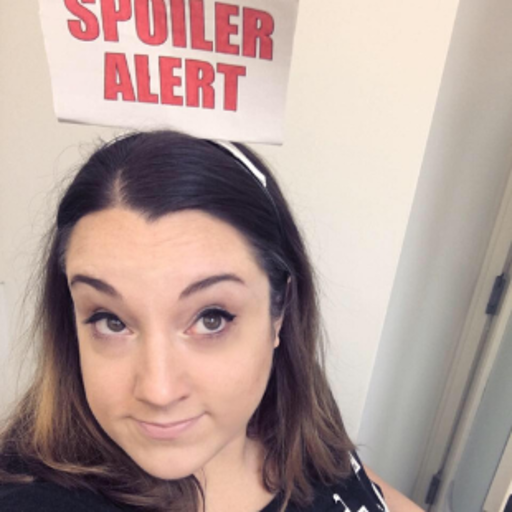 Assistant Managing Editor
Kelly joined CinemaBlend as a freelance TV news writer in 2006 and went on to serve as the site's TV Editor before moving over to other roles on the site. At present, she's an Assistant Managing Editor who spends much of her time brainstorming and editing feature content on the site.