Dominic Monaghan Hasn't Seen The End Of Lost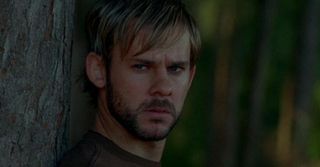 You would think that when you star in a huge hit television series that you would know how the show came to an end. Apparently, this is not so if you're Dominic Monaghan. The actor who starred in Lost admitted today that he has not actually seen the finale and doesn't know how the show ended.
Visiting HuffPost Live today to talk about his new show Wild Things with Dominic Monaghan, Monaghan said that he didn't watch the finale at the time because he was invested in the movie he was working on and thought seeing himself as Charlie might interfere with playing the new role.
It's definitely understandable for an actor to want to keep his roles separate, but it has been almost three years now since Lost aired its final episode. That's plenty of time for Monaghan to get caught up. But he says he chose not to do that because he feels he couldn't watch it without going all the way back to the beginning and watching from the first episode again. "I'd have to go all the way back to Season 1 and just kill myself watching it all again."
So it seems that Dominic Monaghan will never know how things wrapped up on Lost, unless of course he reads about it, and we all know that's just not the same. Maybe he'll find the time one day, but he does seem to be a pretty busy guy.
Your Daily Blend of Entertainment News
Thank you for signing up to CinemaBlend. You will receive a verification email shortly.
There was a problem. Please refresh the page and try again.