Golden Globes Ratings: How Ricky Gervais Did Compared To Tina And Amy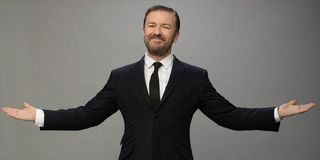 Ricky Gervais' stint at the 73rd Annual Golden Globes Awards was a whole lot tamer this time around. However, apparently people liked that well enough, as the big awards show managed a 5.5 demo rating and 18.511 million total viewers. That's more people than watched him at the Golden Globes the last time around. However, when compared to Tina Fey and Amy Poehler's stint hosting the Golden Globes last year, his numbers were down 5%. I blame letting Jonah Hill put on a bear hat.
Then again, Ricky Gervais had quite a bit of competition this time around. Over at Fox, the network had a Sunday football game featuring the the Green Bay Packers playing the Washington Redskins. There was some carryover when the game lasted later than expected, as tends to happen, and that could have adversely affected NBC's Golden Globes numbers. A report from the network itself indicates that the numbers are overall down since the last time that Ricky Gervais hosted the Golden Globes back in 2012. Translation: people are way more down with Tina Fey and Amy Poehler, who quit the gig after their third try at bat in 2015.
The good news? This weekend's Golden Globes actually did better in the coveted 18-49 demographic than the last time Ricky Gervais hosted back in 2012. The numbers were also up in total viewers compared to the last time Gervais hosted the show, so it seems as if people have warmed up to him a bit. Plus, this is actually a bit of a feat, as overall TV programs are down in total viewers and in demographic numbers as a lot of people have opted to cut the cord or watch programs later rather than live on the air. Did we mention Gervais is not as exciting as Tina Fey and Amy Poehler hosting the awards? Since his track record with viewers is not as great as the two funny ladies, it's kind of a feat his numbers weren't wildly down.
If you actually watched Ricky Gervais' stint at the Golden Globes, he was actually a whole lot tamer this year, even though he managed to offend some people over a Caitlyn Jenner joke and managed to get bleeped out when he addressed Mel Gibson on the stage. Most of his jokes were tame-ish and timely, including poking fun at the Hollywood Foreign Press for bribe-taking rumors that have gone around in the past and for poking fun of the trope that women make less than men in Hollywood. (Bringing back in Fey and Poehler, he kidded that he made the same thing as the two women… combined.)
Of course, this piece is more of an evaluation of how he did in the ratings than how likable the man was as the host, although I'd argue that certainly plays into the ratings somewhat. We hope you liked it, as there's a good chance Ricky Gervais will be back as the host of the Golden Globes again at some point. All jokes and commentary aside, how do you think he did this time around?
This poll is no longer available.
Your Daily Blend of Entertainment News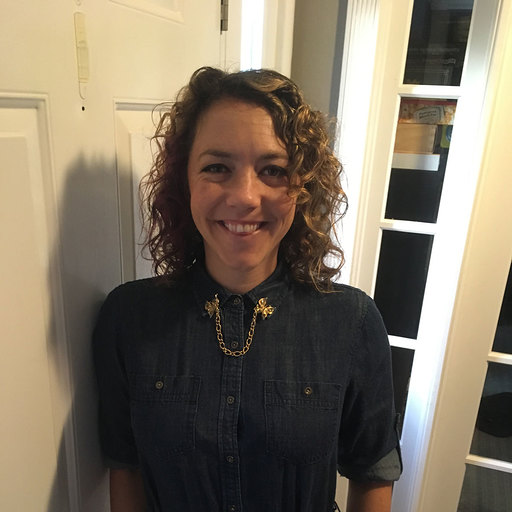 Reality TV fan with a pinch of Disney fairy dust thrown in. Theme park junkie. If you've created a rom-com I've probably watched it.