HBO's Game Of Thrones Casts Melisandre And Stannis Baratheon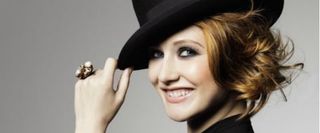 I said this a week ago when they cast Gwendoline Christie as Brienne of Tarth, I cannot believe that Game of Thrones is making such major casting announcements with Comic-Con only two days away (one if you consider preview night). But alas, maybe they have more wisdom than I and see the benefit of hyping up the machine before their arrival in San Diego and ensuing Thursday panel. Either way, news just broke that key players, Stannis Baratheon and Melisandre have been cast for the second season.
EW reports that, relatively unknown, Dutch actress Carice Van Houten will play the Red Priestess, Melisandre while veteran British actor, Stephen Dillane has been brought in to play the eldest remaining Baratheon. EW notes how these "two major roles are paired together in the story: Melisandre is powerful woman who counsels the late King Robert's eldest younger brother, Stannis Baratheon, in his quest to claim the Iron Throne." Counsels would be putting it mildly.
Minor Book Spoilers Ahead!
Those who have read the series ("A Song of Ice and Fire" by George R.R. Martin) know that Melisandre brings some badass sorcery to the table and a presence to fear as she warps the eldest remaining Baratheon's mind to her, and the Lord of Light's, cause. She is also a great beauty, with fiery red hair and clothes and, well, Van Houten certainly fits the bill on all accounts. You may have seen her work (and her, um, naked body... which probably plays a deciding factor in GoT casting) in Paul Verhoeven's Black Book or Bryan Singer's Valkyrie.
Stannis Baratheon is the polar opposite of his younger brother, and rival king, Renly (played by Gethin Anthony). Where Renly is warm and well loved, Stannis is cold, unyielding and, well, kind of a dick. Those who have seen Dillane's work in John Adams (as Thomas Jefferson) know that he's got the chops to pull this off, even if he seems a bit small in stature. Oh, and I'm not calling Thomas Jefferson a dick or anything, just to be clear. All in all, it's just exciting to hear the casting news and, as far as I'm concerned, it's all been good so far.
Game of Thrones will return to HBO for Season 2 in the spring of 2012.
Your Daily Blend of Entertainment News