Hallmark Channel Turning Debbie Macomber's Cedar Cove Into A TV Movie And Series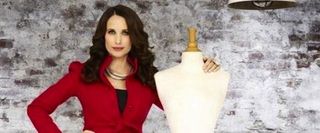 It's doubtful I'm alone in associating the Hallmark Channel with feel-good holiday movies and that sort of thing, but much in the way other cable networks have begun to expand on their programming, so too is the Hallmark Channel looking to get into the original scripted programming game, and they appear to be easing into it, much in the way Lifetime did with The Client List.
The Client List started with a TV movie back in 2010 and was later expanded into a series for Lifetime, and the situation is working out pretty well for the female-skewed channel. Perhaps Hallmark will have similarly good fortune with Cedar Cove, a telefilm based on Debbie Macomber's series of books. Given the popularity of the author's work, going with a story with a built-in fan-base certainly seems like a good place to start, anyway.
According to the Hollywood Reporter, Hallmark is looking to make the two-hour TV movie a backdoor pilot for a series, with Andie MacDowell to star. The film will have her playing a family court judge in a small town. Should things go according to plan, the film will air at some point later this year and the series sometime early next year. As THR notes, this isn't the first time Macomber's work has been adapted for the small screen at Hallmark. A number of her stories were made into TV movies at the cable network.
Andie MacDowell's likely better known for her film work, which includes Groundhog Day, Four Weddings and a Funeral and Sex Lies and Videotape, but more recently, she's been seen on television, starring in ABC Family's Jane By Design. It looks like she'll be starting production on Cedar Cove once her schedule opens up following production on the second half of Season 1 of ABC Family's fashion-focused TV drama series. Should Jane By Design return for Season 2, and things work out for Cedar Cove, I'm assuming she'll be juggling both projects, as it's certainly hard to imagine Jane By Design without her.