Harry Potter Theme Park Gets Super Bowl Commercial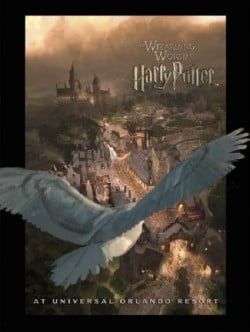 If you can't get enough of Harry Potter and Hogwarts, now you won't have to. As most Potter-philes already know, Universal Orlando is busy working on a sprawling 20-acre Harry Potter-themed attraction. Now, though, they're ready to give us our first real glimpse of it, and they've chosen the largest stage on the world to do it.
CBS says they're anticipating 100 million or more viewers for this sunday's Super Bowl match-up between the New Orleans Saints and the Indianapolis Colts. And according to Walletpop.com, that's exactly where you'll find a sneak-peek of the coming attractions. Or you can watch it here.
It's a little annoying that even though we're in the middle of winter, the best they can tell us is that it will be launching in the Spring of 2010. How are people supposed to plan their big vacations to train as wizards if they don't know when the park will be open to the public?
I'm expecting an owl-delivered letter in the mail any day now to invite me for an exclusive visit to the theme park so that I can be the first Muggle to participate in the Tri-Wizard tournament. Plus, I can't wait to see how they've managed to pull off flying brooms and Quiditch.
Your Daily Blend of Entertainment News
Your Daily Blend of Entertainment News
Thank you for signing up to CinemaBlend. You will receive a verification email shortly.
There was a problem. Please refresh the page and try again.