It's a Wrap for Making the Band 4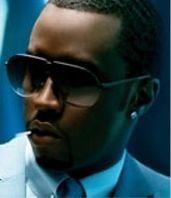 Sean 'Diddy' Combs and the cast of MTV's Making the Band 4 are taking over Times Square for the series finale, airing this Sunday, August 26, at 10 p.m. ET.
Will they surpass the success of Season 3's band? The all-girl group, 'Danity Kane' (ok, let me guess – 'Diddy' named the group…), debuted with a platinum album, selling more than 230,000 copies in its first week. The band toured with Christina Aguilera and The Pussycat Dolls, and is scheduled to release another album for Diddy's Bad Boy Records in 2008.
This season, the reality series switched genders to create an all-male band. MTV viewers got to help out by choosing their favorites of the ten finalists – Donnie, Michael, Jeremy, Brian C., Robert, Owanell, Willie, Brian A., DeAngelo, and Dyshon. More than 400,000 votes have been cast at makingtheband.mtv.com, and voting will continue until 10 a.m., August 26. Fans can also submit questions via MTV.com for the cast and Diddy (Here's one: why did you pick such a dumb name for yourself?).
It's been an interesting season, with some unexpected twists and turns. Long-time show choreographer, Laurie Ann Gibson, was fired, and Diddy sprung some new candidates on the cast mid season. And let's not forget the infamous let's-make-the-candidates-walk-across-five-boroughs-in-the-blistering-cold-to-get-Diddy-some-cheesecake episode. Get your own damn cheesecake! Oh, ok, there was that bit about raising money for the homeless, so we'll give that a pass.
The only question now is, who will remain standing? Or rather, singing. Or playing. Tune in and find out. Cast a vote while you're at it. Oh heck, just head to Times Square for the real thing. Where else can you see some dude named Diddy make some guy's day?
Is there anything geekier than watching grown men who want to be rappers chase each other with water balloons and pots of water? I think not. Check out this clip.
Your Daily Blend of Entertainment News