James Spader To Star In NBC's The Blacklist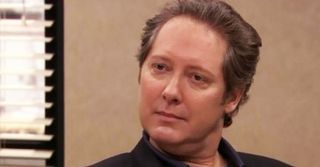 Among the more promising sounding dramas in the works this pilot season is Jon Bokenkamp's The Blacklist. The project was announced earlier this year, and since then, we've been left to wonder who would play the lead role of the criminal mastermind who shows of at the FBI and offers to give up information on everyone he's ever worked with. James Spader has been cast in the lead for the project.
According to Deadline, Spader has been cast in the role of Red, "the world's most wanted criminal" and a former Army intelligence officer who went AWOL and started working as a "facilitator," brokering deals for criminals, until he suddenly and mysteriously shows up at the FBI, looking to offer up information on everyone he's ever work with, under the condition that he work directly with Elizabeth Keen, a new FBI agent with whom he supposedly has no previous connection with. It seems likely that there's more to the story there, but that may tie into the overall mystery of Red's decision to rat out his friends (and himself). Megan Boone (Blue Bloods) is set to play the role of Keen.
James Spader is fantastic, so anything he's attached to is that much better for it. This certainly sounds like an intriguing role for the actor, and one well suited for him, as I have no trouble imagining him playing a mysterious character who might be playing some of his cards close to the vest, while laying others right out on the table for all to see. This casting marks a return to drama for the actor, who switched genres after Boston Legal wrapped up, appearing in The Office as the quirky Robert California up until last year. With Spader attached to star, I'm especially hopeful that things will work out for The Blacklist.