Maura Tierney Returning To TV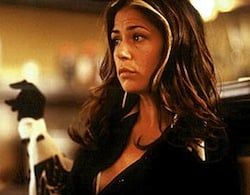 If you've been waiting to see Maura Tierney return to the small screen, you're in luck! Word is, she'll be returning to her role as Kelly McPhee in Rescue Me for the series' seventh season.
While her reappearance on the show is good news, fans will have to wait a while to see her as Rescue Me is only about to premiere its sixth season on FX. According to TV Guide, Rescue Me is filming its sixth and seventh seasons back to back. Tierney's already filmed some of her scenes but she won't appear on the series until the seventh season airs in 2011. (Season 6 is set to premiere in June of this year).
Here's what series star and co-creator/exec-producer Denis Leary had to say on her character's return and her involvement in Tommy Gavin's life:
"When Maura comes back, it's a slightly different situation. She doesn't really get involved in the way that she did the last time."
It's great to hear that she's returning to TV. Tierney was originally cast to play Lauren Graham's current role in the new NBC series Parenthood, however she had to back out of the part when she was diagnosed with breast cancer.
"[Tierney] has finished treatment and is doing very well and is happy to move forward with the next phase of her life," Christina Papadopoulos, Tierney's rep, told TVGuide.com in a statement.
Your Daily Blend of Entertainment News
Thank you for signing up to CinemaBlend. You will receive a verification email shortly.
There was a problem. Please refresh the page and try again.