Meet Sesame Street's New Muppet Lily, Here To Address Poverty And Hunger Issues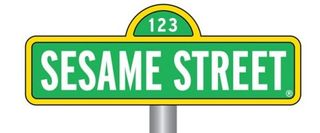 One of the magical things about Sesame Street that's kept it relevant for decades is its ability to introduce kids to important social issues while still talking to them on their level. It can range from dealing with death, like when Mr. Hooper died, to even bigger social problems in the international versions, like the South African Sesame Street character who is HIV positive. The United States doesn't really have a pressing social concern as massive and wide-reaching as AIDS in South Africa, but given all the news about the economy and how much worse it's getting, we may have one soon.
Enter Sesame Street, always ahead of the curve, and preparing to introduce a new Muppet character, a girl named Lily whose family is struggling to put food on the table. EW has the first look at the new character, which you can see below.
In an odd bit of co-branding, the introduction of Lily is coming as part of a one-hour special called Growing Hope Against Hunger, sponsored by Walmart and also featuring singer brad Paisley and his wife. The show seems to be part of an ongoing Walmart effort to bring attention not just to families going hungry, but the even bigger problem of "food deserts" and general lack of access to nutritious food, a huge cause of obesity. Lily seems to be the middle ground between having an overweight Muppet to shine a light on childhood obesity-- a supremely awkward move--and simply addressing the fact that not everybody gets a chance to have a good meal every day. As usual, Sesame Street seems to be taking the most tactful and helpful route.
The special is set to air October 9, a Sunday, so you won't even have to stay home from work to catch the latest resident of the street we all still sorta-kinda wish we visited on a daily basis.
Staff Writer at CinemaBlend
Your Daily Blend of Entertainment News
Thank you for signing up to CinemaBlend. You will receive a verification email shortly.
There was a problem. Please refresh the page and try again.