Mob Drama Kingpin In The Works At Cinemax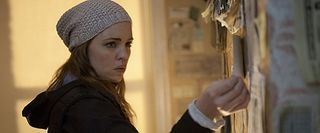 Cinemax has added another new project to the development slate. This time it's a mob drama called Kingpin, from writer Chad St. John and Overbrook Entertainment – Will Smith and James Lassiter's company. This marks the second collaboration between the writer and Overbrook; Fox has picked up the other one, Watchlist.
The hourlong drama would focus on a drug trafficker who is trying to make his escape from the business, but finds himself right back in the mix after he is blackmailed by a dirty DEA agent. The twist is that the agent is in fact dirty, but not DEA. Instead he is a CIA agent who plans to set the trafficker up as a drug kingpin, although he would really only be a puppet under the control of the agent. Said agent apparently fails to inform his new puppet of the full plan, it seems, from Deadline's description.
The other project, Watchlist seems to have some similar elements; it focuses on two former Special Ops agents who attempt to help another former agent after he is framed by a CIA faction for an assassination. The three are forced to work against the formidable power and budget of the CIA to help their teammate. No drugs here, but definitely some similar themes.
Cinemax has been making an effort to build a reputation in original programming lately, most recently debuting the spy drama Hunted last month. They've also got a series coming from former True Blood showrunner Alan Ball, Banshee, which his set for a January premiere.
Your Daily Blend of Entertainment News
Thank you for signing up to CinemaBlend. You will receive a verification email shortly.
There was a problem. Please refresh the page and try again.